Indulge in the ultimate Parisian escapade, where warm intimacy and magical moments await you aboard the Seine River Cruise.
Before setting sail on this exceptional adventure, discover the perfect timing for your visit and choose the ideal Seine River cruise tickets that suit your preferences.
Learn everything you need to know about the cruise, including the best time for the Seine River Cruise and which Seine River Cruise is the best to make your trip truly unforgettable.
To make things easier, you can pick an appropriate cruise from the given categories, such as the best evening Seine River Cruise, the best Seine River Cruise at night, and so on.
As the Seine River whispers its secrets, you'll find yourself irresistibly drawn to this extraordinary escapade. To know more about this majestic river, read Seine River facts.
Don't resist the allure—embrace the journey and immerse yourself in the enchantment of the Seine River Cruise.
A Guide to what awaits you at the Seine River Cruise
Prepare to embark on a journey that will take your breath away and leave you with unforgettable memories.
Choose your preferred atmosphere: enjoy a cozy and intimate ride across the stunning city of Paris, or immerse yourself in an enchanting evening filled with music and flavors that will transport you to a world of wonder.
Prepare to be captivated as you cruise along the Seine River, revealing the full splendor of the French capital and its Iconic landmarks.
Marvel at the majestic Eiffel Tower, the timeless beauty of Notre Dame de Paris, and the magnificent Louvre Museum. Learn all about these attractions by picking a Seine River guided cruise.
Allow yourself to be mesmerized by the panoramic view of the city's picturesque banks as you gracefully glide past its charming bridges, quays, and canals.
Paris's ever-changing aesthetics and vibrant nightlife come alive before your eyes, painting a mesmerizing picture of elegance and allure with the Seine River tour tickets.
Immerse yourself in the gastronomic delights of authentic French cuisine, accompanied by refined champagne, wines, and cheeses.
Let your taste buds savor the original flavors that will elevate your appreciation for culinary excellence if you choose food-inclusive Seine River Cruises.
Those who like a bit more convenience and flexibility can always go for the hop on hop off Seine Cruise.
On the Seine River tour, you'll create priceless memories as you sail through the highlights of France.
The City of Lights will enchant you, weaving its magic with the subtle currents of the river Seine.
You should also go through the Seine River Cruise facts to prepare for your upcoming trip to Paris. You will know what to expect on the Seine River Cruise.
Discover the best Seine River Cruises in Paris
When planning your dream vacation in Paris, choosing the best Seine River cruise that suits your preferences and desires is essential.
Allow us to guide you through the array of available best Seine River Tours, ensuring a remarkable experience during your time in the enchanting "City of Light."
By going through these below sections, you will be able to pick the best Seine River Cruise Paris.
You will also have a good idea about the best Seine River Cruise for families and Seine River Cruise ticket prices too.
Just consider your itinerary, preferences, and the type of cruise you are looking for, and you will be able to pick the best Seine River boat cruise for you.
Top-Rated Seine River Cruises:
To start, let's explore some of the highly recommended Seine River Sightseeing cruises that have garnered excellent reviews from travelers:
Choose Your Seine River Cruise Experience:
To enjoy different perspectives and breathtaking views of Paris, consider the following Seine River cruise tours:
So, what are you waiting for? Take your pick and book Seine River Cruise tickets now!
Departure Points: When booking your Seine River Cruise, consider the departure points.
Ensure convenience and the most suitable starting point for exploring the magnificent Seine River.
Some departure points include Port de la Conférence, Port de Suffren, and Île aux Cygnes.
Culinary Delights on the Seine:
For those seeking a culinary experience, indulge in the food-inclusive Seine River cruises:
Visit Paris in style! You must know about the perfect attire for your fabulous Seine River Cruise. This guide on what to wear will definitely make several heads turn as you walk by.
Festive Season Cruises on the Seine:
During the festive seasons, the Seine River cruises offer a unique and magical way to celebrate.
Hop-On Hop-Off Sightseeing Cruise in Paris: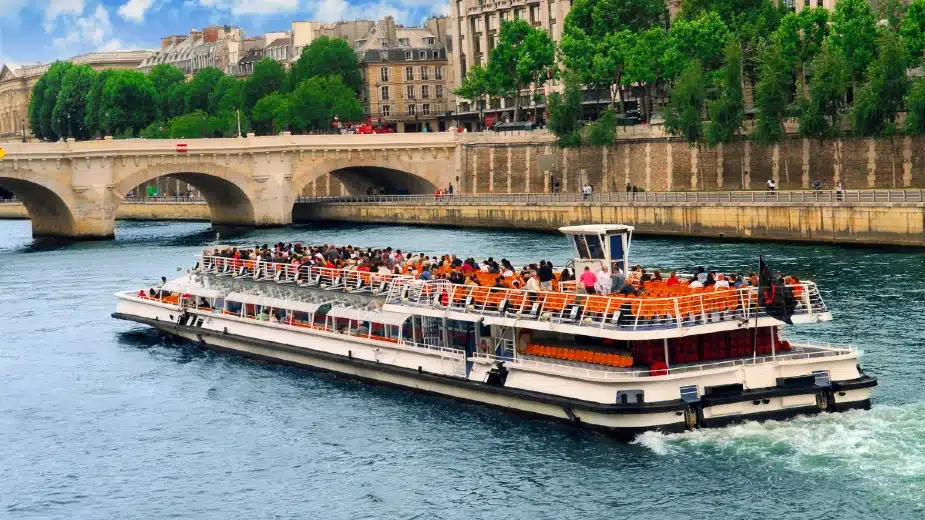 Indulge in the Parisian glory at your leisure and according to your preferences by embracing the flexibility of the Hop-On Hop-Off Sightseeing Cruise along the Seine River.
Effortlessly navigate between attractions and museums, hand-picking the experiences that resonate most with you.
With the freedom to hop on and off the shuttle, the Seine River becomes your gateway to Parisian exploration like never before.
Try the Hop-on Hop-off Paris Bus and River Cruise on the Seine to combine a bus tour with a delightful Seine River cruise, immersing yourself in the beauty of Paris.
Want incredible discounts? Try the Eiffel Tower, Paris hop on hop off bus and Seine River Cruise combo instead.
Romantic, Family-Friendly, and Solo Experiences at the Seine: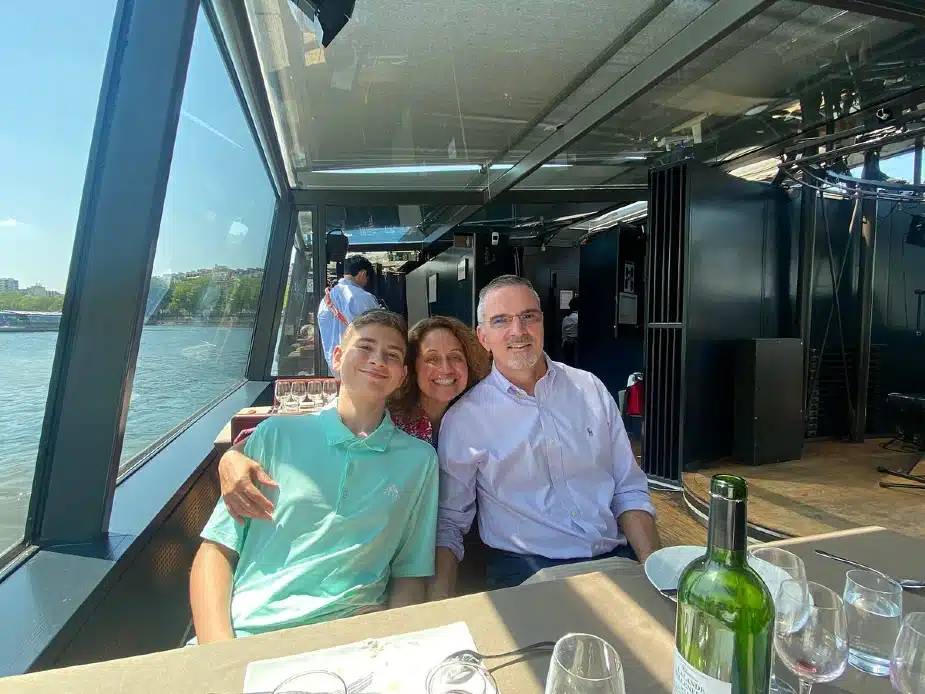 Beyond the typical Seine River sightseeing ticket options, the Cruises offer a range of experiences to suit every traveler's preferences:
Here are some other popular activities for couples in Paris.
Check out other activities for families in Paris.
Here are other guided activities in Paris for your convenience.
Tastings at the Seine:
Indulge in a delightful array of tasting experiences, such as wine tasting, champagne tasting, waffle tasting, or crepe tasting, while peacefully sailing along the Seine River.
Seine River Combo Tours for enhanced experiences: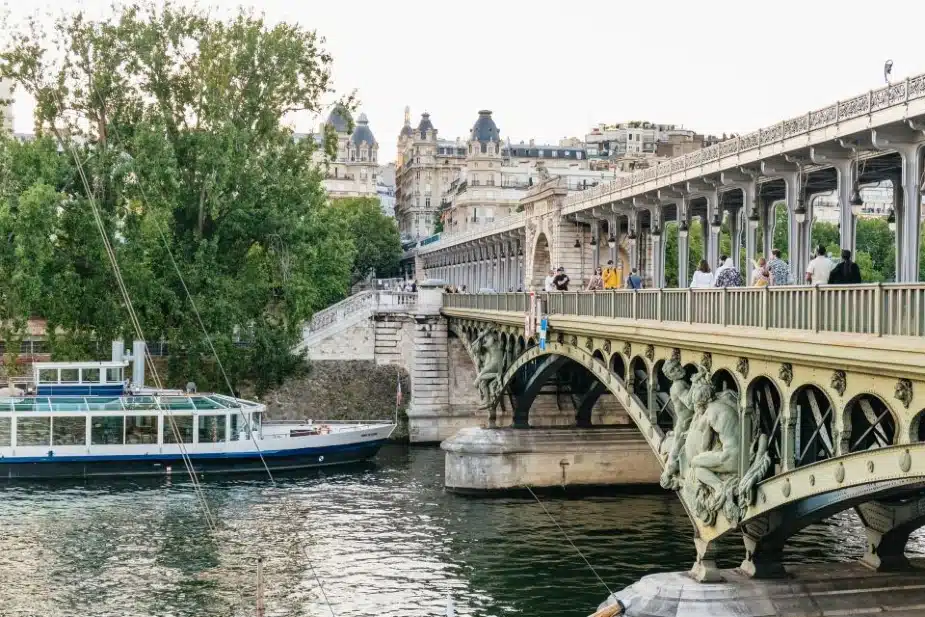 Consider the enticing Seine River combo tours to improve your Parisian experience and maximize your savings.
The Seine River combo tickets come in two variants– Seine River Cruise + Attraction or Seine River Cruise + Experience.
To simplify things, you will find the Seine River Cruise tickets cost mentioned in front of the Seine Cruise Paris tickets.
Here are the popular Seine River Cruise Paris tickets Combos:
Paris City Pass:
For even greater savings and convenience, consider the Paris City Pass or Paris Passlib.
These Paris City Passes offer discounted rates for cruising along the Seine River and exploring the highlights of Paris.
By combining multiple experiences, you can save on your overall travel expenses.
Note: Remember to make your reservations early to secure your spot and take advantage of the impressive Seine River Cruise discounts before they expire.
Discounts
Seine River Cruise for Everybody: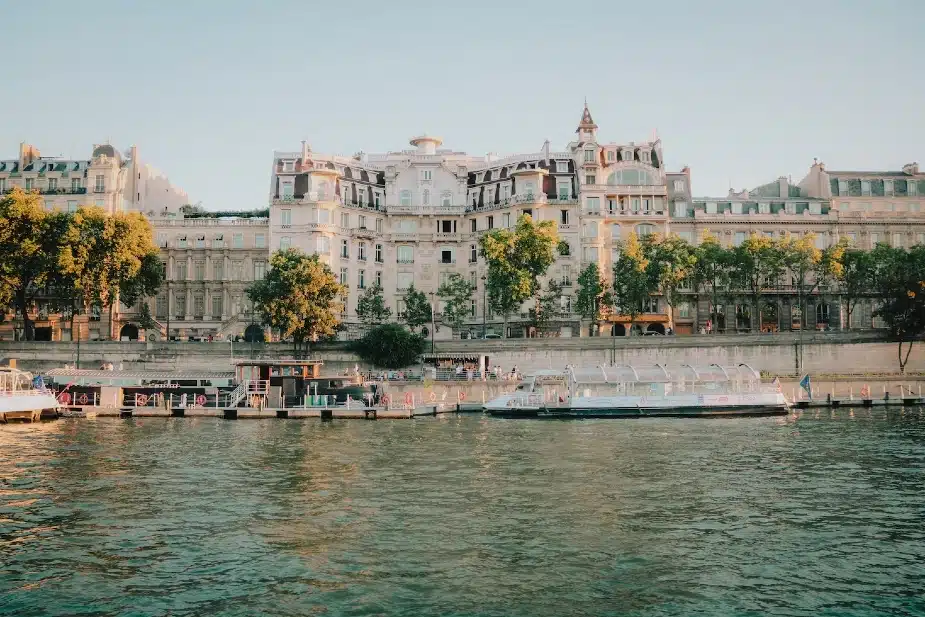 Whether you're seeking a romantic proposal setting, a memorable family outing, a festive holiday celebration, or are just on an explorers expedition, the Seine River Cruises in Paris provide an array of options to suit every traveler's preferences.
Choose your preferred Seine cruise and embark on a journey that will leave you with unforgettable memories in the heart of this captivating city.
More articles on Seine River Cruise
Featured Image: AlisonRowan from Getty Images (Canva)