Universal Studios Hollywood is a must-visit destination in California for theme parks and movie lovers.
From the world-famous studio tour that takes you behind the scenes of iconic film sets to thrilling roller coasters, immersive dark rides and refreshing water attractions, this is where the movie magic comes alive.
As you plan your visit, navigating many ticket options can feel overwhelming.

This guide will help you secure the best Universal Studios Hollywood tickets for you and your group.
Whether you're seeking a single-day pass or a multi-day adventure, this article will find the perfect ticket that suits your preferences and unlocks unforgettable experiences.
Where to buy tickets for Universal Studios Hollywood?
Universal Studios Hollywood tickets are available at the theme park entrance and online.
If you want the best place to buy Universal Studios Hollywood tickets, securing your tickets online before your visit is the best way to save valuable time and energy.
Take advantage of the ease and convenience of online tickets, allowing you to plan your visit and ensure a smooth entry into the park.
Moreover, online tickets also offer discounts not available for at-the-counter ticket purchases.
How do online tickets work?
Buying tickets online is fast and easy.
After choosing the ticket option that suits you best, you have to select the number of people in your group and the preferred date and time of your visit.
Once you confirm your tickets, you will receive the tickets via email at your registered email address.
On the day of your visit, you must present your ticket at the gate and enjoy hassle-free entry at Universal Studios Hollywood.
Types of Universal Studios Hollywood tickets
When it comes to Universal Studios Hollywood tickets, you have a variety of options to choose from.
From the general admission ticket to skip-the-line and VIP tickets, choose the one that best meets your needs.
The ticket prices range between US$ 109 and US$ 369, depending on the type of ticket and any additional features included.
Another option to consider is a combo ticket that grants you entry to Universal Studios Hollywood and allows you to visit other nearby attractions.
This is a fantastic way to maximize your trip and save money by enjoying multiple experiences.
Let's delve into the details of each ticket option and discover the most suitable tickets for your visit to Universal Studios Hollywood.
General admission tickets
The general admission ticket grants you access to the park, allowing you to enjoy all the thrilling rides, captivating shows and immersive experiences.
The one or two-day general admission ticket to Universal Studios Hollywood is the most popular and inexpensive option.
Skip-the-line tickets
The skip-the-line tickets, often called Universal Studios Hollywood Express Tickets, offers the added benefit of priority access to many attractions in the theme park.
This ticket will help you minimize wait times and is great for busy days like summer vacations, weekends and holidays when the crowd when the park tends to attract larger crowds.
Other Universal Studios Hollywood tickets
In addition to the standard tickets, Universal Studios Hollywood provides a range of other ticket options to enhance your visit.
For those seeking a thrilling Halloween experience, Universal Studios Hollywood Horror Nights tickets
offer the opportunity to immerse yourself in the spine-chilling festivities.
With Universal Studios Hollywood VIP tickets, you can elevate your visit to a new level.
Enjoy exclusive privileges, including behind-the-scenes access, private tours and reserved seating, granting you an unforgettable and personalized experience.
Group tours
If you are looking for a different comprehensive experience, group tours are available, providing a full day of exploration.
A small group tour from San Diego includes exciting highlights like visiting Beverly Hills and the iconic Hollywood Walk of Fame, followed by an afternoon at Universal Studios Hollywood.
This option is perfect for those with limited time, as it allows you to immerse yourself in the glitz and glamor of Hollywood while enjoying the thrilling attractions and shows at the theme park.
Helicopter tours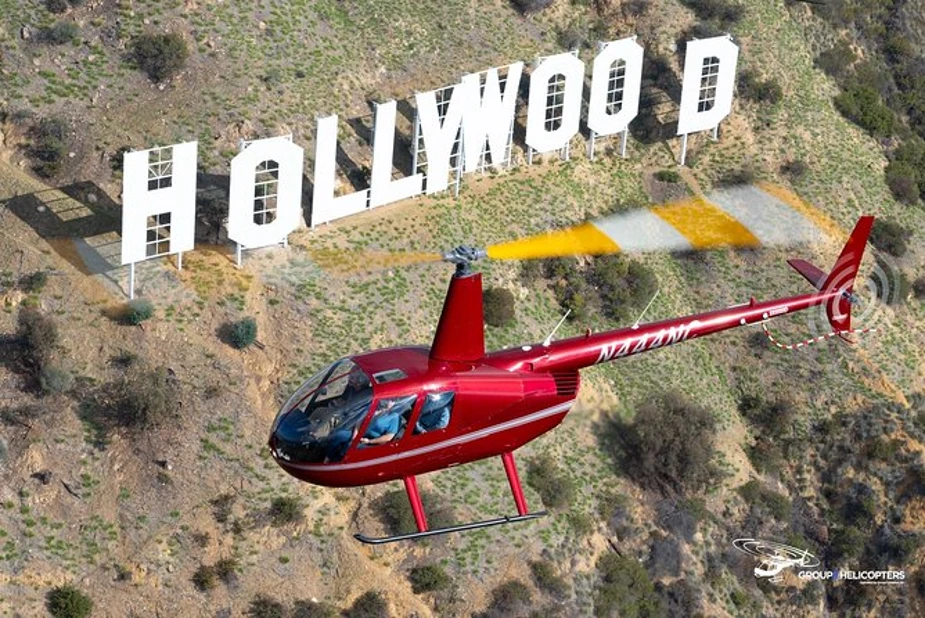 Another unique experience is to enjoy unforgettable views from the skies above Universal Studios Hollywood on a helicopter tour.
Experience a 10-minute helicopter ride past the Hollywood sign, above Griffith Park, and through the Hollywood Hills.
You can choose from standard or private tours with noise-canceling headphones and informative audio commentary.
Universal Studios Hollywood combo tickets
Take advantage of the incredible savings with Universal Studios Hollywood combo tickets, offering discounted admission to the theme park and one more attraction.
They are the best Universal Studios Hollywood discount tickets.
The Universal Studios Hollywood combo tickets allow you to enjoy multiple attractions while saving money.
Instead of buying individual tickets, these combo ticket options offer a convenient and cost-effective way to maximize your experience.
Whether you're a fan of movies, celebrities, or illusions, there's a ticket option that suits your interests and ensures a day filled with adventure and entertainment.
Universal Studios Hollywood and Madame Tussauds Hollywood Combo
For pop culture fans, Madame Tussauds Hollywood is another must-visit destination in LA.
With this ticket, you can delve into the world of movie magic and get up close to your favorite celebrities.
Universal Studios Hollywood and World of Illusions LA Combo
This combo ticket combines the excitement of Universal Studios with mind-bending illusions and captivating interactive exhibits.

Universal Studios Hollywood ticket prices
Universal Studios Hollywood ticket price fluctuates season to season or even day to day, and if you are wondering how many tickets to Universal Studios Hollywood are, read along.
The ticket cost depends on the expected crowd level on a particular day; on busy days, the prices can be as high as US$ 159.
The over-the-counter price is generally more than the one you will get when booking your tickets online.
So, to secure the cheapest Universal Studios Hollywood tickets, book your tickets online, preferably months in advance.
On average, an online Universal Studios Hollywood ticket costs US$ 109 for everyone 10 years and over.
| Age | Ticket Price |
| --- | --- |
| Adult ticket (10 years and above) | $109 |
| Child ticket (3 to 9 years) | $103 |
| Infant ticket (below 3 years) | $0 |
The best Universal Studios Hollywood ticket?
Between the general admission, skip-the-line and VIP tickets, the best ticket for you depends on the day of your visit and your budget.
There is no one best ticket for everyone, but if you are looking for cheap Universal Studios Hollywood tickets, this is the place.
If you visit on a weekday, the general one-day entry ticket will give you an immersive experience without spending extra money.
On the other hand, the skip-the-line ticket is an excellent choice during busy weekends or peak holiday seasons.
It will help you bypass long lines and explore the theme park more comfortably.
If money is not one of your concerns, the VIP ticket offers exclusive perks and personalized services.
One-day vs Two-day ticket
When buying the general admission tickets, which is better, a one-day or two-day ticket?
At slightly over 400 acres, Universal Studios Hollywood is significantly smaller than other theme parks, like Disneyland California.
Despite being smaller, the theme park offers a diverse range of attractions that will leave you thrilled and entertained.
From the famous Studio Tour to heart-pounding roller coasters, immersive dark rides, refreshing water attractions, interactive play areas for kids and captivating shows, there's something for everyone to enjoy.
With careful planning and efficient time management, it is possible to experience the park's highlights in one day, especially if you focus on the major attractions.
However, for those who want to fully explore all that the theme park offers, a two-day ticket provides ample time to delve deeper into the immersive world of Universal Studios Hollywood.
If you have extra time and want a more leisurely experience, consider buying the two-day entry ticket.
Universal Studios Hollywood Refund Policy
Can you refund Universal Studios Hollywood tickets? 
You can cancel Universal Studios Hollywood tickets 24 hours before the travel date. You will get a full Universal Studios Hollywood ticket refund.
Featured Image: Facebook.com