Each park area boasts themed restaurants and stores, immersing you in the magic of your favorite films and shows.
From international cuisines to beloved classic dishes, there's something to delight every palate.
You can feast at iconic establishments like Harry Potter's The Three Broomsticks or satisfy your cravings at other themed eateries like Jurassic Café, Mummy Eats and Despicable Delights.
The shopping experience at Universal Studios Hollywood is filled with themed stores for Harry Potter fans, movie enthusiasts and cartoon lovers.
There is Ollivander Wand Shop in the Wizarding World of Harry Potter, Super Silly Stuff in the minion-themed land and the Kwik-E-Mart in the heart of Springfield.
Top restaurants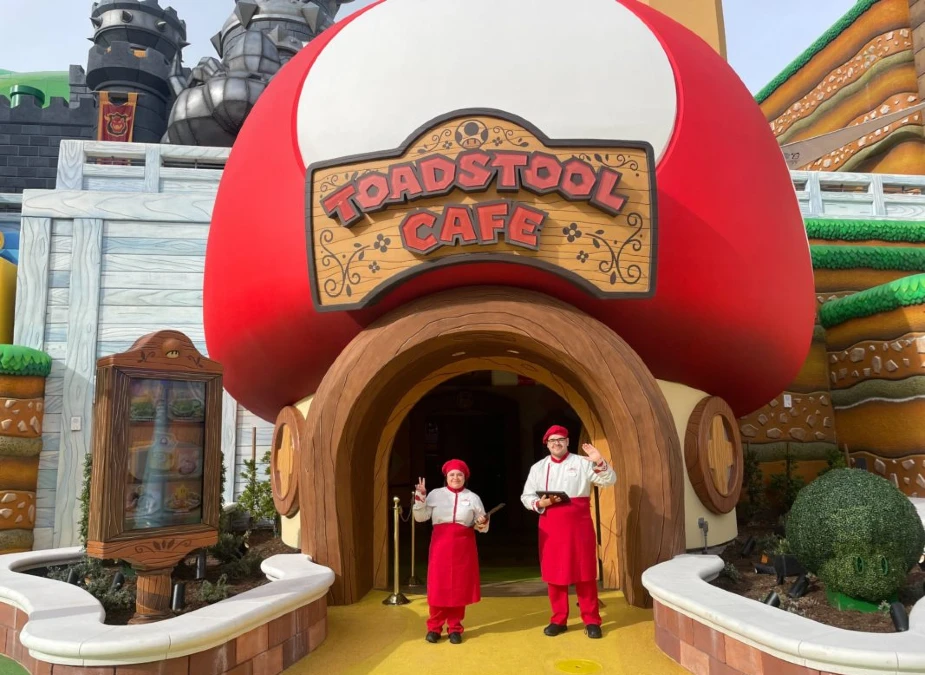 When dining at Universal Studios Hollywood, you're in for a treat with a wide selection of top restaurants at Universal Studios Hollywood.
On the Upper Lot is the classic Three Broomsticks fast-service eatery serving British dishes and some of the best food at Universal Studios Hollywood.
In contrast, the newly opened Toadstool Cafe in Super Nintendo World on the lower lot serves up tasty options like the Luigi burger and spaghetti & meatballs.
The Jurassic Café in the Lower Lot is popular for favorites like turkey legs and citrus chicken.
You can also satisfy your cravings for classic comfort food at the Minion Cafe with their mouth-watering grilled cheese with tomato soup.
The Simpsons-themed food court features Krusty Burger, located in the Upper Lot, where you can enjoy a variety of burgers, hotdogs, fried chicken and pizza.
And for pizza and pasta lovers, the Italian restaurant Luigi's Pizza is one of the best places to eat at Universal Studios Hollywood.
Universal's CityWalk has its range of restaurants near Universal Studios Hollywood, with some popular ones.
Antojitos Cocina Mexicana is a must-visit for Mexican cuisine enthusiasts, offering a mouth-watering assortment of nachos, soups, and tacos that are bursting with flavor.
For seafood lovers and fans of American fare, Bubba Gump Shrimp Co. is where you can savor delectable seafood dishes and indulge in classic American favorites.
Popular stores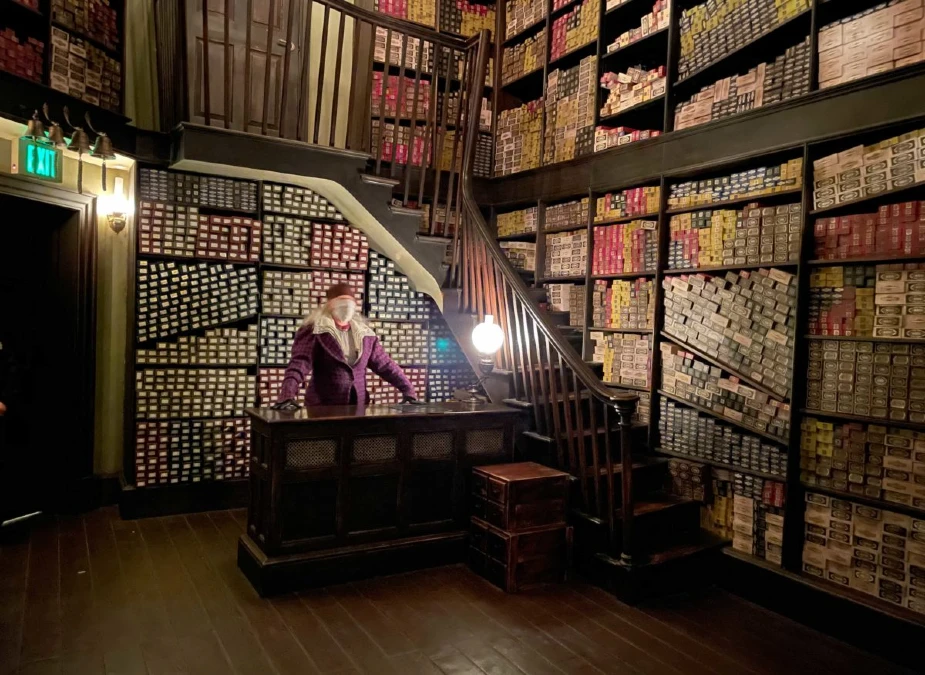 Here are some shopping delights at Universal Studios Hollywood, where various unique and themed stores await.
Whether you're a Harry Potter fan, a movie enthusiast, or a cartoon lover, the stores at Universal Studios Hollywood offer an exciting shopping experience.
In the Wizarding World of Harry Potter, the Ollivanders Wand Shop helps you find the wand that chooses you.
Indulge in delectable treats at Honeydukes, and explore the whimsical Zonko's Joke Shop.
You can discover essential wizarding tools at Wiseacre's Wizarding Equipment and send magical letters at Owl Post.
Filch's Emporium of Confiscated Goods features authentic Harry Potter merchandise.
The Upper Lot also offers the Super Silly Stuff with Despicable Me items, Production Central celebrating iconic films and the Simpsons-themed Kwik-E-Mart.
The Lower Lot features Jurassic Outfitters with Jurassic Park mementos and the Supply Vault inspired by Transformers.
Universal's CityWalk has the flagship Universal Studio Store with movie-themed apparel and accessories, serving as a one-stop destination for theme park items.

So, what are you waiting for? Learn More today!
Featured Image: Universalstudioshollywood.com