In the midst of planning a group trip to the Caribbean? Look no further! This guide unveils the best family-friendly resorts that are perfect for accommodating groups of all sizes. Discover a handpicked selection of top-rated resorts, tailored for families, ensuring an unforgettable experience in the Caribbean. From pristine beaches to exciting activities, these resorts offer spacious accommodations, kid-friendly facilities, and a wide range of entertainment options. Create lasting memories with your loved ones as you explore the finest resorts in the Caribbean, specifically designed for families planning a group trip.
Franklyn D. Resort & Spa, Jamaica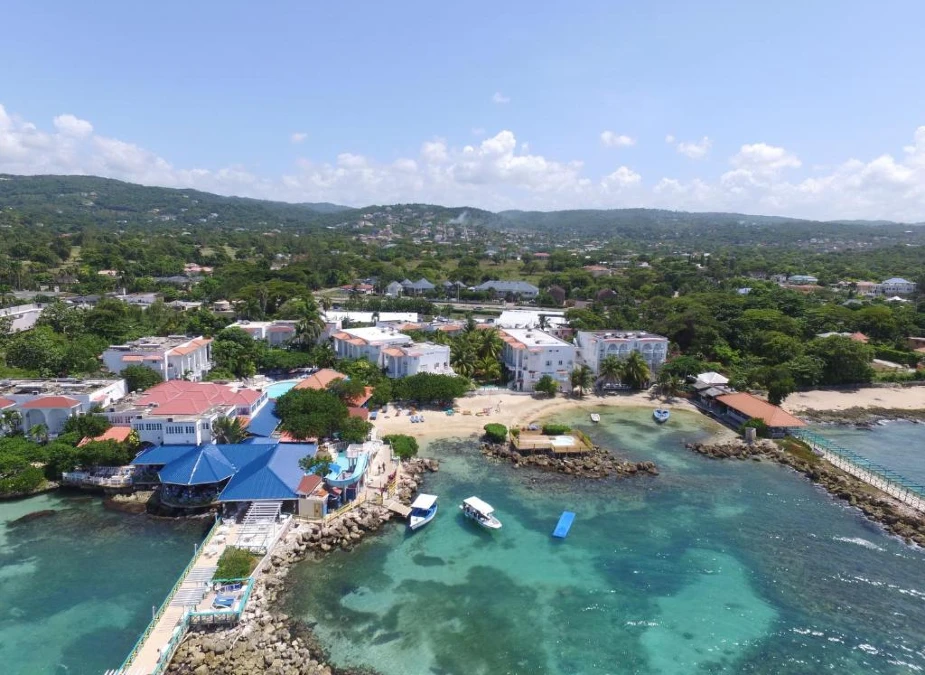 Franklyn D Resort & Spa is a 4-star beachfront retreat in Jamaica's Saint Ann Parish, offering the best way to plan a group vacation. Featuring ocean-view suites with private terraces, the resort offers on-site dining, a full-service spa, and live entertainment. Each suite includes a full kitchen, living room, satellite TV, and iPod dock. Recreation options abound at Resort & Spa Franklyn D, including snorkeling, scuba diving, glass-bottom boat tours, and fitness facilities. The resort also offers a nanny service for families from 9 am to 4:30 pm. Guests can indulge in breakfast at The Verandah Restaurant, Italian dinners at the adults-only Pier Restaurant, and Jamaican cuisine at Overproof. Free Wi-Fi and an on-site gift shop are available, along with an airport shuttle service. The resort is a short walk from Runaway Bay Beach and within a 25-minute drive of Dolphin Cove and Dunn's River Falls.
Recommended Reading: The Most Beautiful Small Towns in Europe
Windjammer Landing, St. Lucia
They offer an exquisite private beach and simply breathtaking views, making it the best way to plan a trip for a large group. This resort is a unique little piece of heaven where friendliness and comfort are prioritized. You can't go wrong with these lodging options because Jamaica is renowned for its outstanding friendliness to guests.The A.I package offers five restaurants to pick from, unlimited food and beverages for the whole family, access to motorized water activities, and opulent villas for further seclusion. As many guests like the area and continue expressing a desire to purchase a portion of the property, this resort established a shared-ownership programme for families that want to visit frequently.
Jewel Runaway Bay, Jamaica
An all-inclusive family-friendly resort in the Caribbean called Jewel Runaway Bay has a waterpark. Children travel for free, and their swim-up rooms provide a very unique experience. They don't hesitate to share the colorful Jamaican culture, and the water park is great fun for people of all ages.The beautiful golden sand beach at Franklyn D Resort & Spa is a great place to plan a group trip, spend a lot of time, watch live entertainment, and relax. Everything from real local cuisine to delicacies from across the world is available for eating, and there is enough variety for everyone to find something they like. The rooms are contemporary and cozy, and most importantly, they have stunning views.
Recommended Reading: The Best Places to Visit in Australia
Beaches Turks & Caicos, Turks & Caicos
A gigantic 45,000 square foot water park can be found in the all-inclusive Caribbean resort Beaches Turks & Caicos. When it comes to how to plan a trip for a large group, this resort offers an exciting destination with its impressive water park facilities. For senior visitors, there are several enormous slides, while younger visitors can enjoy smaller splash pads and play areas. With its array of attractions catering to guests of all ages, Beaches Turks & Caicos is a fantastic choice for planning a trip for a large group, providing entertainment and fun for everyone. The stunning 12-mile-long beach has crystal-clear water, and there are ten more pools. At this all-inclusive resort, the design and architecture are a fusion of Key West, the Caribbean, Italy, and France. Teen dance clubs, kid-friendly video games, and special Sesame Street character appearances are all available. Additionally, there are many wonderful eating alternatives available, as well as a wide range of accommodation sizes and decor options to suit your family. It comes as no surprise that this all-inclusive Caribbean resort is rated highly.
Recommended Reading: The Best Time to Visit Disney World
Nickelodeon Hotels & Resorts Punta Cana, Dominican Republic
Have you heard of the Nickelodeon all-inclusive resort in the Caribbean?
As they keep developing new resorts that are ideal for the whole family as well as children, Nickelodeon has been making quite an impression in the industry. When Nick and Karisma opened their all-inclusive resort in the Caribbean, it included a number of well-known personalities with a strong focus on family-friendly activities.This Dominican Republic resort is undoubtedly family-friendly. Adults will still be able to experience a top-notch, luxurious resort. The different eateries provide a diverse selection of familiar favorites and fresh international cuisine.
Coconut Bay Beach Resort, St. Lucia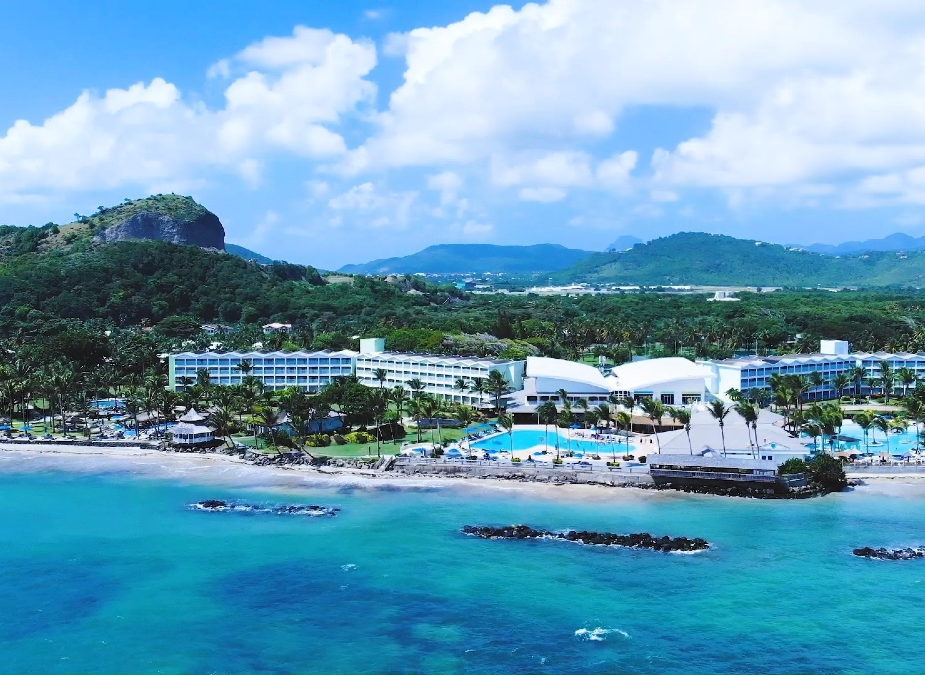 Two extremely distinct wings make up Coconut Bay Beach Resort. While Splash is a tropical playground open to youngsters and the whole family, Harmony is solely for adults. The largest water park in St. Lucia is located at Splash.If you want to unwind, you may lay on the beach or on a lounge chair, visit the spa, or eat quietly at one of the restaurants. Make sure to attempt kite surfing and other water activities if you're feeling a little more daring.You may experience a zip line through a rainforest for an additional cost. It's sufficient to mention that there are plenty of things to do here. For anybody who likes adventure, this is one of the best family resorts with all-inclusive amenities.
Club Med Punta Cana, Dominican Republic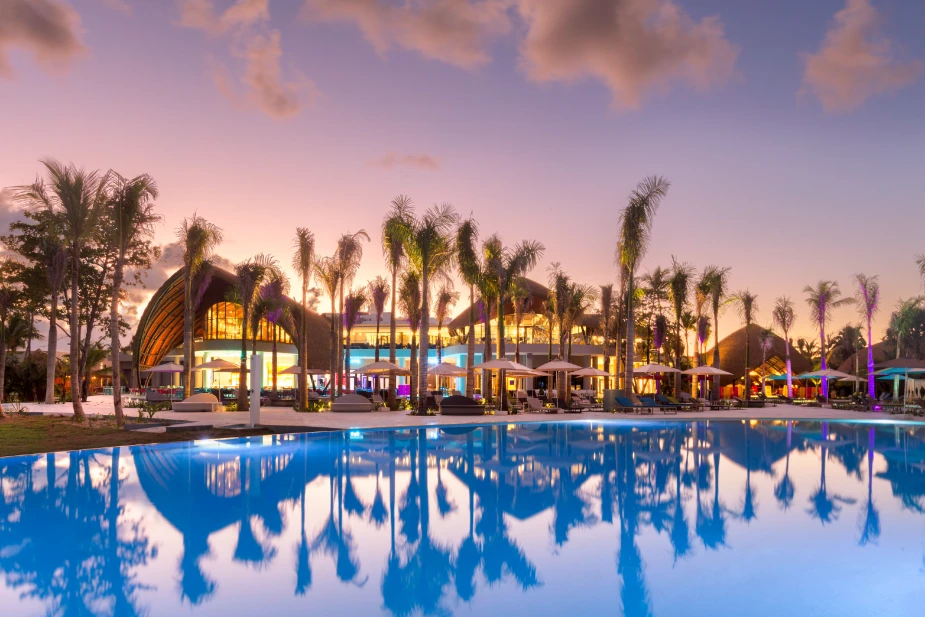 A space on your shortlist should go to Club Med Punta Cana, an all-inclusive resort. On the island of Hispaniola sits this family-friendly Caribbean resort. There are wonderful pools for everyone to enjoy at the water park, as well as kid-specific areas.There is plenty of cover along the beach, so you can either sit in the blazing heat or the cool shade. Gorgeous tropical vegetation surrounds you, and the air is something amazing. For a tranquil evening by the lake in the center of a verdant garden, this resort even provides beds poolside.One of the many enjoyable activities in the play area is a trapeze, which has a large net beneath. This is just one of the many novel experiences that are waiting for you here.
Royalton Bavaro Resort & Spa, Dominican Republic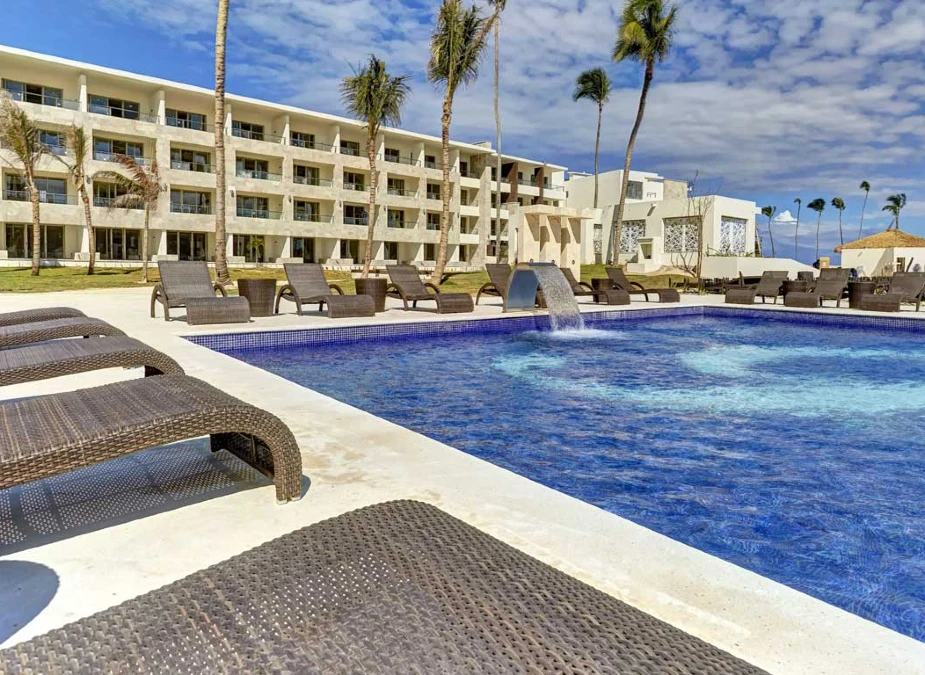 This is a sizable resort with a focus on entertainment and enjoyable activities. While larger resorts make sure there is always something fresh to experience, smaller resorts occasionally lean a little more towards leisure. But that doesn't mean there aren't lots of ways to unwind here. It will be difficult for you to decide between the beach, the swimming pools, the wellness center, or taking a sleep in one of their incredibly comfy mattresses. The Royalton Bavaro offers 10 distinct pubs and clubs for adults as well as a dedicated adolescent area with non-motorized sports like sailing and kayaking. This resort has a great water park and a tube-ride-able lazy river that round the property. For all ages, there are water slides, water cannons, and other aquatic activities.
Wyndham Reef Resort, Cayman Islands
This Grand Cayman all-inclusive resort's vibrant colors make it the ideal site to lounge by the beach, stroll down the pier, cool off in the pool, or go for adventure.
The focus of all-inclusive alternatives is on whatever you're in the mood for.
They provide diving tours that allow you to explore the amazing underwater world.There are four distinct dining options at Wyndham Reef Resort. Their primary dining establishment, Tides, serves a full breakfast and supper menu. There is a Subway, a fantastic tiny coffee shop and a beach bar.
Since other resorts provide better dining options, this one isn't the best; otherwise, it would have been rated much higher. So, if getting enough to eat is a high issue, you might want to go with another choice from this list. However, if you don't care too much about having a variety of restaurants to select from, this resort still succeeds in other respects.
Beaches Negril Resort & Spa, Jamaica
Beaches Negril is the ideal destination for family vacations. A casual dinner service on the sand with your feet in the sand, candles at a picnic table, and some more formal alternatives are all available for dining.
Why not visit each of the nine eateries that are available?
Depending on your mood, the water park features a variety of pool sections, and water slide aficionados won't be let down. There is a play area with a splash pad for kids as well as an area for adults. Speaking of adults, if you want to socialize and relax after a hard day of lazing on the beach and having your every desire attended to, this place has a terrific nightlife.
Summing Up
In conclusion, the Caribbean is home to some of the best family-friendly resorts, making it an ideal destination for unforgettable vacations. When it comes to planning group trips to these resorts, having a clear strategy in place is crucial. By following a few simple steps on how to plan group trips, you can ensure a seamless and enjoyable experience for everyone involved.
Researching the family-friendly amenities, comparing resort options, considering budget and accommodation preferences, and organizing activities in advance are key factors to keep in mind. With careful planning and coordination, you can create lasting memories with your loved ones in the breathtaking Caribbean setting. So, gather your group, follow these tips on how to plan group trips, and get ready for an incredible family adventure in the Caribbean.
Common Questions on the Best Family-Friendly Resorts in Caribbean
Which Caribbean islands have the best family-friendly resorts?
Some popular Caribbean islands known for their family-friendly resorts include Jamaica, Turks and Caicos, the Dominican Republic, and the Bahamas.
What safety measures do family-friendly resorts have in place?
Family-friendly resorts prioritize guest safety and often implement measures such as lifeguards at pools and beaches, secure kids' club check-in/check-out procedures, and 24/7 security to ensure a safe environment for families.
Are there resorts that cater to families with infants or toddlers?
Yes, many family-friendly resorts provide amenities such as baby clubs, babysitting services, and special facilities for infants and toddlers, ensuring a comfortable and enjoyable stay for families with young children.
Can I find resorts with supervised activities for kids?
Absolutely! Many family-friendly resorts offer supervised kids' clubs with engaging activities and professional staff to ensure the safety and enjoyment of children while parents relax or participate in their own activities.
What are the essential items to include in a planning a group trip checklist?
Planning a group trip checklist should include items such as determining the destination, setting a budget, coordinating travel dates, researching accommodations, organizing transportation, creating an itinerary, considering group activities, communicating with group members, and preparing necessary documents.
Featured Image: Hotelroyaltonbavaro.com