Are you ready for an adventure down under? The good news is that 2023 is the first full year Australia has been open since the pandemic. And to make your trip planning easier, we have got you covered with the top 11 destinations that you absolutely can't miss! Whether you are seeking awe-inspiring nature experiences on land or in water, or you want to immerse yourself in Australia's rich indigenous cultures, we have got something for everyone.
Get ready to explore everything from pristine beaches to rugged outback landscapes, and indulge in mouth-watering cuisine and wine along the way. So pack your bags and let us dive into the magic of Australia!
Budj Bim National Park, Victoria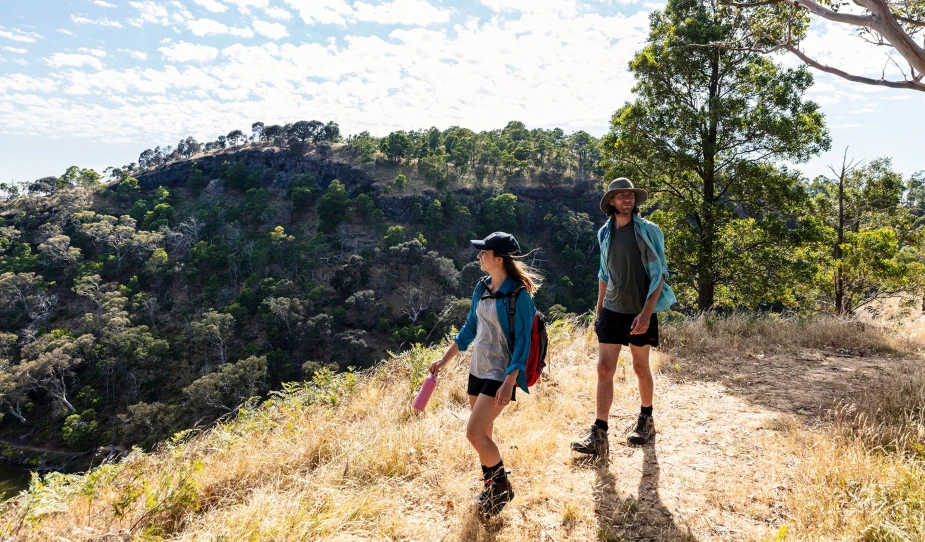 Visit one of the world's oldest aquaculture systems and an ancient living legacy on a recently introduced adventure in southeast Australia. The historic region around Tae Rak and the UNESCO-listed Budj Bim National Park (also known as Mount Eccles) may now be explored on small group trips led by Gunditjmara guides through the indigenous-owned Budj Bim Cultural Landscape Tourism.Through the people who live there, you will be able to learn about the region's more than 6,000-year-old Aboriginal heritage. Beyond its significant river systems, Gunditjmara Country also features volcanic plains, limestone caverns, vast marshes, and spectacular coasts.
Recommended Reading: How to Score Cheap Flights: Insider Secrets
Ningaloo Reef, Western Australia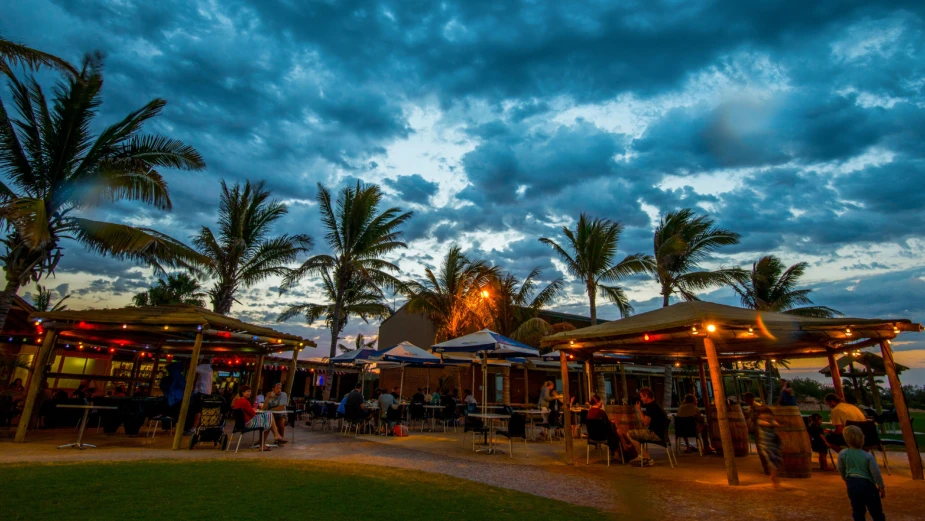 Dive into the Ningaloo Reef's crystal-clear waters—a must-see location for nature and animal enthusiasts. This World Heritage-listed reef, which is more than 300 km long, is one of the most ecologically varied marine habitats on the globe. You can snorkel among 200 varieties of coral and 500 species of vibrant fish right off the shore, with Exmouth or Coral Bay being the best entry points.The world's largest fish, the gentle whale shark, may be swum within Ningaloo. Swim with these plankton-eating ocean monsters by taking a boat trip led by dedicated locals who practice ecological sensitivity. You may swim with beautiful humpback whales as they travel the 'Humpback Highway' in Western Australia each year, or you can flip underwater with the acrobatic manta rays of Coral Bay, who make Ningaloo their permanent home.
Drift snorkeling in Turquoise Bay, only steps from the shore, is another must-do Ningaloo activity. Lie back in the warm current and take in the passing parade of marine life. Explore Cape Range National Park's craggy red cliffs, animals, and vast expanses on foot, by boat, or in a four-wheel drive for a new viewpoint. This spotless park follows the shore and offers breathtaking views of the Indian Ocean's deep blue waters and white sand beaches.
Recommended Reading: Top 10 Destinations for Adventure Seekers
The Limestone Coast, South Australia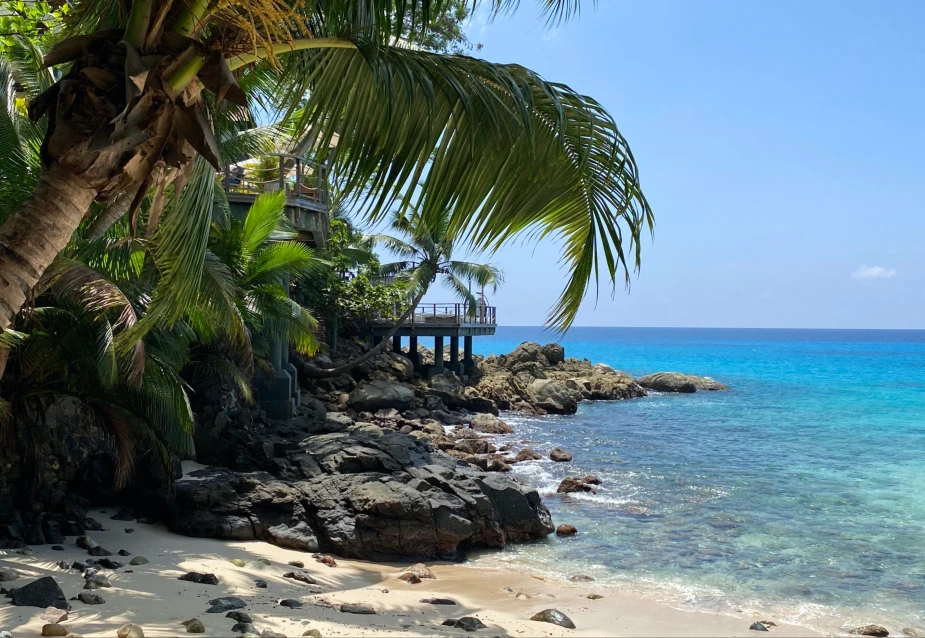 People traveling from Melbourne to Adelaide frequently wish they had spent more time on the amazing Limestone Coast, one of Australia's lesser-known beauties. It is situated in the southeast of South Australia and is home to some breathtaking natural wonders, award-winning vineyards, and beautiful seaside towns.You may fly into Mount Gambier, the region's capital, from other domestic Australian airports. The region was established by Europeans in the 1840s and is the traditional homeland of the Ngarrindjeri and Boandik people. Visit the Umpherston Sinkhole, a lovely sunken garden that was formerly an underground limestone cave, while you are in Mount Gambier. Visit the Umpherston Sinkhole, a lovely sunken garden that was formerly an underground limestone cave, while you are in Mount Gambier. Check out Little Blue Lake, where you can jump right in, and Blue Lake, which was once an active volcano, while you're in the area. Regarding diving, the Kilsby Sinkhole, one of the greatest sinkhole dive locations in the world, is located on the Limestone Coast.The world-heritage-listed Naracoorte Caves, the beach beauty of Robe, and the Coonawarra vineyards are some of the other attractions of the Limestone Coast. You will encounter some of Australia's nicest folks along the trip and get a taste of everyday life.
Canberra, Australia Capital Territory

The capital of Australia, Canberra, is sometimes passed over in favor of major cities like Sydney and Melbourne, but those who take the time to visit Canberra will be highly rewarded.
It's generally known that Canberra attracts foodies for its fantastic restaurants and cultural vultures for its museums and galleries, but it's less well known that Canberra also has a lot to offer outdoor enthusiasts. There are many ways for residents and visitors to enjoy Lake Burley Gryphon, which is sometimes referred to as the showpiece of Canberra. Activities include paddle boarding, cycling along the lake's edge, hot air ballooning above the lake, and navigating a picnic boat to eat some local fare on the water. The Bridge to Bridge Walk, which links Commonwealth Bridge with Kings Avenue Bridge, is recommended for those who would rather remain on dry land. Several of Canberra's attractions, including Commonwealth Park, are included in this three-mile stroll. Other attractions in Canberra include a trip to Parliament House, the National Portrait Gallery, and the Australian War Memorial.
Recommended Reading: The Most Beautiful Train Rides in the World
The Eyre Peninsula, South Australia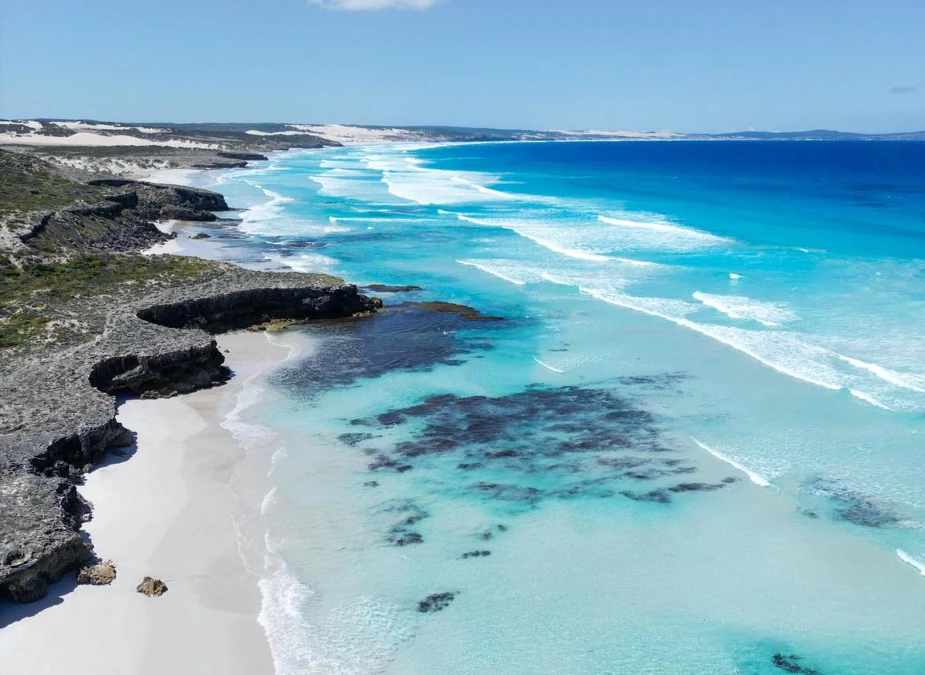 The Eyre Peninsula, which is 45 minutes by plane from Adelaide, a city known for its vineyards, is where the ocean meets the desert. This spectacular setting serves as the setting for some of Australia's greatest adventures.Undoubtedly, individuals who enjoy being near water should visit this location. One may experience a variety of incredible aquatic activities throughout the 2000 km of undeveloped coastline, including swimming with wild sea lions, pods of wild dolphins, and viewing Southern Right Whales. There are many possibilities to take advantage of this delectable harvest on the peninsula, which is referred to as Australia's Seafood Frontier.Booking a trip with a knowledgeable local company like Australian Coastal Safaris can help you learn the many mysteries of this remote area of Australia and immerse you in its fascinating history. The guides can arrange specialized birding expeditions for serious bird watchers and will also take you to woodlands abounding with local species. There are also possibilities to participate in neighborhood citizen science initiatives that survey animals and track occurrences.
The Grampians Peaks Trail, Victoria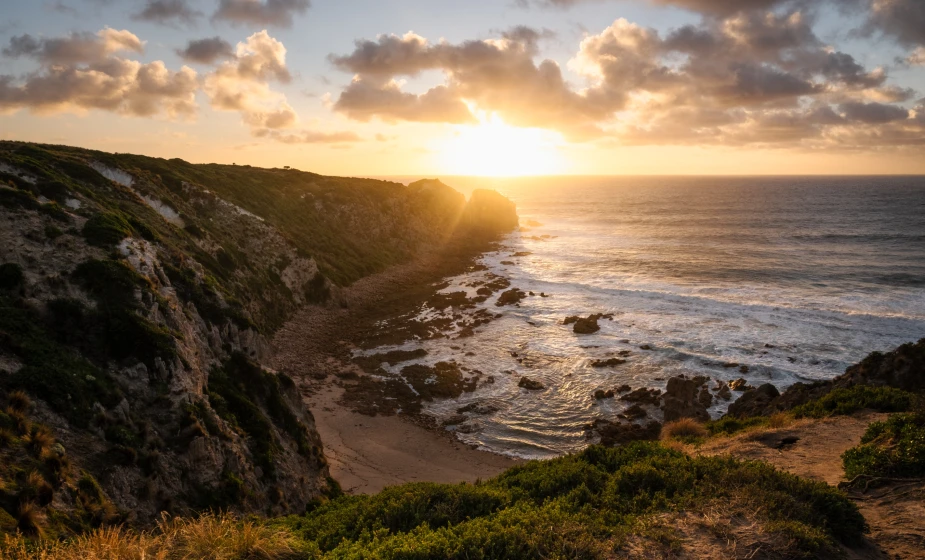 The Grampians, Victoria's well-known national park and one of its most important Indigenous sites, recently finished and launched The Grampian Peaks Trail. The mountainous region, renowned for its stunning landscape and Aboriginal heritage, offers two-day and once-in-a-lifetime 13-day hikes for hiking enthusiasts, adventure seekers, and nature lovers.The 160-kilometer track runs the whole length of the Grampians National Park and is conveniently located three hours west of Melbourne. For the enjoyment of guests, it offers a variety of tour experiences and camping alternatives. The trail offers visitors the chance to immerse themselves in a living cultural experience by allowing them to see ancient oven mounds, scatterings of stone left over from tool making, a wealth of rock art sites with the region home to more than 80% of rock art found in Victoria, and creation stories passed down from one generation to the next. Activities along the trail include rock climbing, abseiling, and canoeing to mountain peaks, rugged rocky outcrops, and unforgettable panoramas. The Grampians Peaks Trail is best experienced with the help of guided excursions and exhilarating activities that tour operator Absolute Outdoors arranges.
The Nature's Way, Northern Territory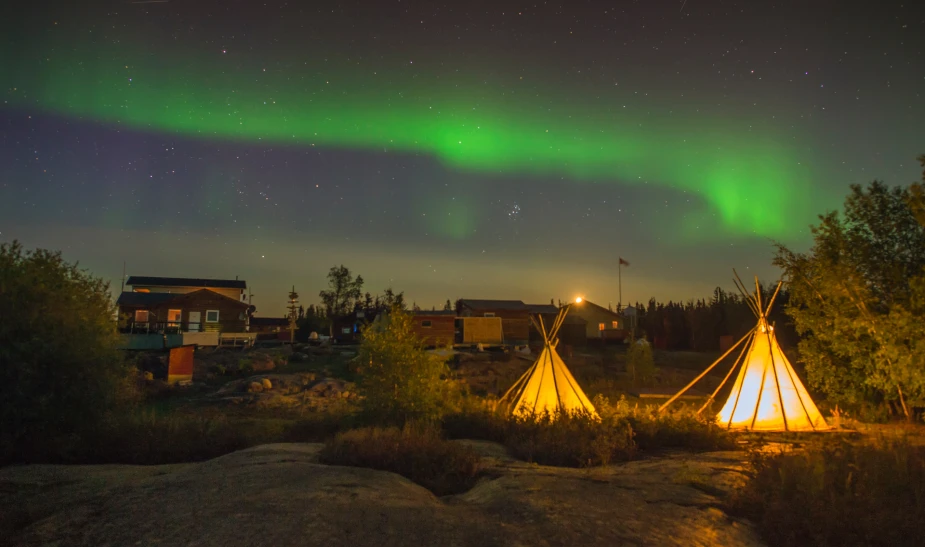 What better way to see the splendor of the Top End of the Northern Territory than on an excursion along Nature's Way. Take a short diversion south-west from Darwin, the tropical capital of the territory, to the brand-new, opulent Finniss River Lodge. Darwin is home to a number of new eateries, pubs and gin distilleries. It was completed in April of last year and is bordered by extensive coastal floodplains, grasslands, and remaining rainforest, all of which provide a profound sense of seclusion among a variety of breathtaking views. A visit here is focused on providing guests with engaging experiences and environmental sustainability.To access the treasures inside Kakadu National Park, keep driving east. Explore ancient Aboriginal rock painting galleries at Ubirr, cruise wetlands teeming with lily pads and bird life, and observe crocodiles basking in the heat along the banks of rivers. Explore the Top End's natural splendor at every turn as you make your way to Nitmiluk (Katherine) Gorge, where you may "glamp" out beneath the stars. This road excursion to natural swimming holes and wilderness treks for all fitness levels will delight adventure lovers.Spend some time visiting Litchfield National Park's waterfalls and plunge pools on the way back to Darwin.
The Daintree Rainforest, Tropical North Queensland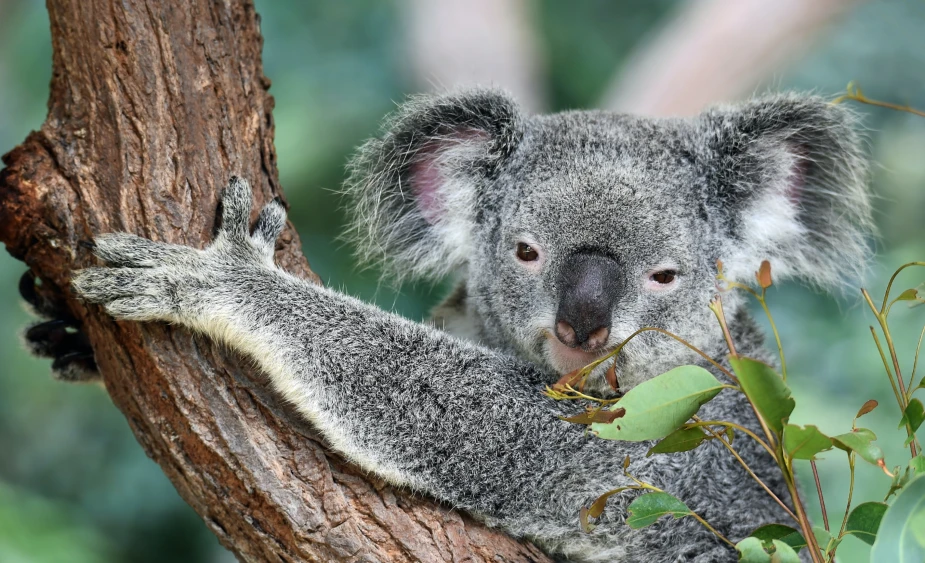 The Daintree Rainforest, one of the world's most ecologically varied rainforests, is located in Tropical North Queensland, an hour north of Cairns. Here, you may learn about the amazing species that inhabit this region of the world, such the tiger quoll and the endangered cassowary. You can also engage in Indigenous experiences to forge deeper connections with your surroundings. Take a Ngadiku Dreamtime Tour in the Footsteps of a Kuku Yalanji Traditional Owner. Explore Mossman Gorge on foot to learn about the history, customs, and priceless information that have been passed down through the decades.To cross off two icons, combine a rainforest encounter with a Reef excursion. The Great Barrier Reef and the Daintree Rainforest are two World Heritage treasures that can only be found in Tropical North Queensland. With a new citizen science tour introduced in Cairns by Passions of Paradise, explore the Reef beneath the waters. Divers with experience and certification may join conservationists for a full day of exploration of the Outer Great Barrier Reef, stopping at unique areas to monitor reef health, plant coral, and learn from knowledgeable reef specialists.
The Flinders Ranges, South Australia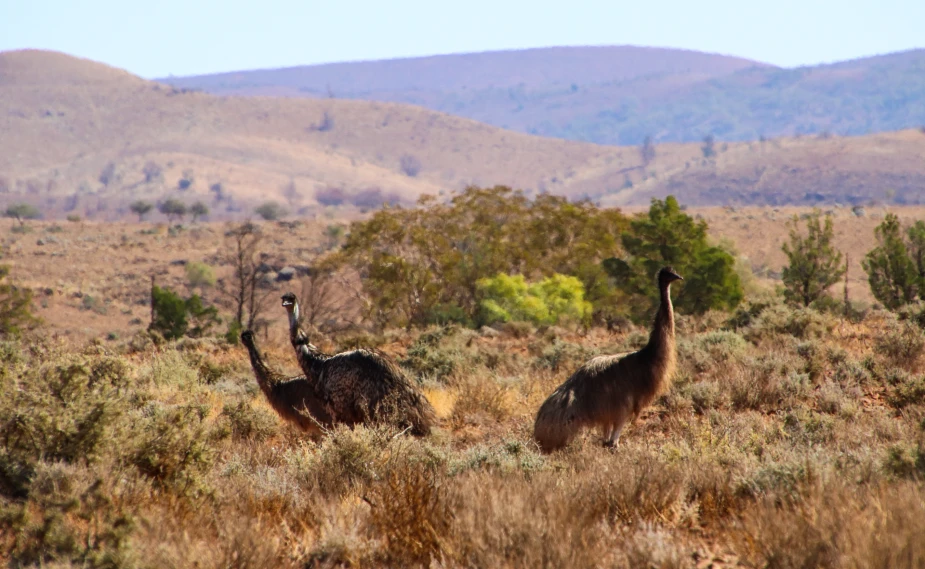 Could you travel to the Flinders Ranges in 2023? About a five-hour journey north of the wine city of Adelaide lies this outback region, which is rich in cultural legacy and of remarkable scientific importance. It was the setting for the BBC smash television series The Tourist. The Adnyamathanha people live here, and taking an Aboriginal walking tour is a very unique experience. Look out for gigantic red kangaroos, emus, and enormous birds of prey as you explore beneath expansive, bright outback sky. The Flinders Ranges region is also home to some of South Australia's most famous vistas.The Flinders Ranges' Nilpena Ediacara National Park, where evidence of the Earth's oldest animal life has been found, was established in 2021, recognising the national and worldwide significance of its fossil heritage assets. Visitors may now learn about this intriguing legacy at a new visitor center and on an engaging guided tour of a fossil field as of March of last year. Use Rawnsley Park as your base to explore the numerous marvels of the Flinders Ranges by staying the night on a ranch that is very Australian.
Sydney and the Hawkesbury River, New South Wales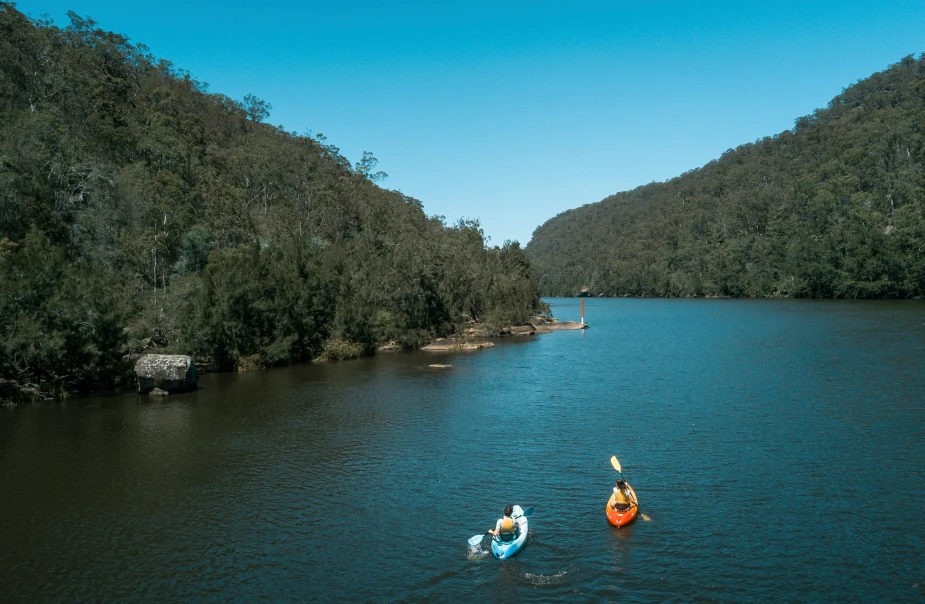 Sydney and New South Wales will shine even brighter as travel continues in 2023 with a slate of new restaurants and activities. Sydney is a no-brainer, especially because the Sydney Opera House will be celebrating its 50th anniversary with a number of spectacular performances in 2023. The launch of Sydney Modern Project, an amazing addition to the Art Gallery of New South Wales that hosts some fascinating shows, will likewise excite culture enthusiasts.But if you go only one hour north, you may discover the Hawkesbury River's splendor and serenity. The Hawkesbury River is navigable for more than 100 km with 1100 kilometers of shoreline fringe and is surrounded by National Parks having UNESCO World Heritage status. You could sail and explore these waters for weeks and yet not see all at the western end of the river, which serves as a tranquil barrier for the Sydney area.The area is renowned for its cuisine and special sampling experiences, such as the opportunity to sample pearl meat at Broken Bay Pearl Farm near Mooney Mooney. While learning that some of the world's finest pearls are produced in this location's "shellar door," you can also sample the local Sydney Rock Oysters.Spend the night at the recently opened Marramarra Lodge; while being barely an hour from Sydney, this refuge overlooking the Hawkesbury River has the air of a far-off land. The area's surroundings are celebrated by the 14 opulent tents and bungalows, which you can also learn about on excursions that explain the area's history of pearling and Aboriginal culture. The degustations of Budyari Restaurant are both aesthetically pleasing and delectable, making meals a treat.
Summing Up
In conclusion, Australia is a beautiful and diverse country with a lot to offer for travelers. From its stunning natural landscapes to its vibrant cities, there is something for everyone. Whether you're interested in exploring the outback, relaxing on a beach, or immersing yourself in the local culture, Australia has plenty to offer. So if you are looking for an adventure and a chance to discover new things, consider a trip to Australia.
Questions Asked by Travelers on the Best Tourist Places of Australia
Where are the most beautiful islands in Australia?
The Whitsundays is one of Australia's most picturesque regions, suited for individuals who frequently daydream about an idyllic island paradise. The Whitsunday Islands, which span over 70 islands off the east coast of Queensland, are known for their beautiful beaches and diverse marine life.
What is the coolest city in Australia?
Melbourne is Australia's coolest city and a must-see if you want to understand what contemporary Australian society is like. The majority of landmarks, including the Melbourne Museum and the observation deck on the Eureka Tower, are located in the City Centre.
How much money should I budget for a trip to Australia?
The cost of a trip to Australia will depend on your travel style and itinerary. However, you should budget for around AUD 200-300 per day for food, accommodation, and activities.
What is the best time of year to visit Australia?
Generally, the best time is during the Australian summer (December to February).
What are the other best holiday destinations in Australia?
Kakadu, the largest national park in the nation, is a fantastic location to include among the greatest vacation spots in Australia. Those who enjoy the outdoors can never get tired of experiencing Kakadu National Park.
Featured Image: S O C I A L . C U T on Unsplash