One of the world's continents with the most diversity is Africa. Beautiful national parks, a diverse array of cultures, cuisines, and languages can all be found in the 54 nations that make up Africa. How do you choose your destination n, though? That's where we come in, so don't worry.Deciding where to go in Africa might be difficult because it is the second-largest continent. It would take many trips to see everything there is to see. Whether your travel itinerary calls for a safari, a night out, or the chance to sample local cuisine and culture, this article will assist you in selecting the top destinations in Africa.
Lake Victoria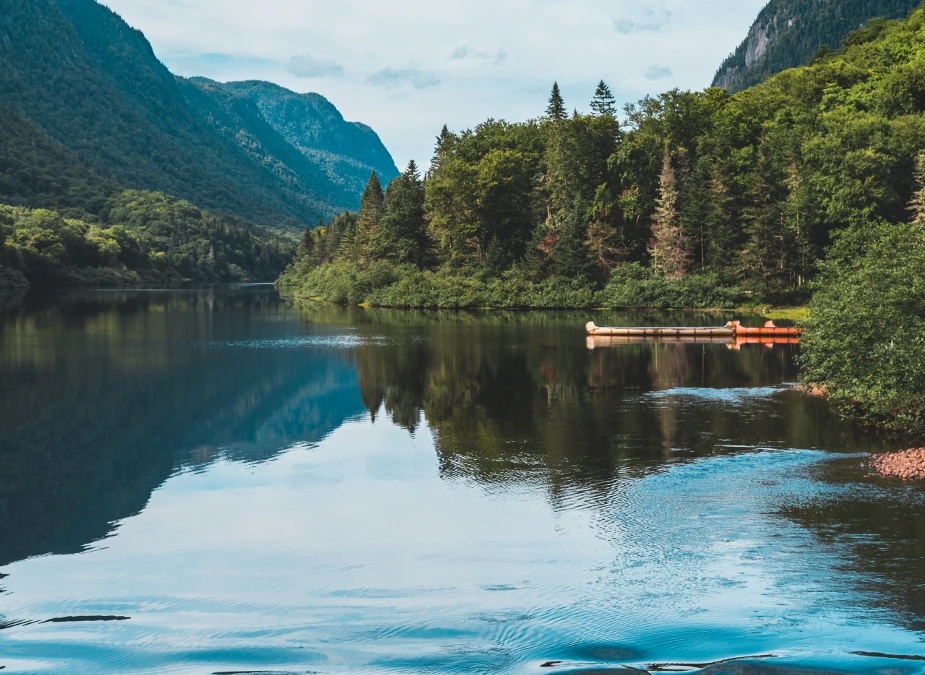 There is a good reason why Lake Victoria is known as the Pearl of Africa. It offers breathtaking vistas and is the second-largest freshwater lake in the world. The lake borders Kenya but is mostly in Tanzania and Uganda. A majority of people use Tanzania or Uganda to access it.You may savor fresh fish that will satisfy your palette at some of the lakeside hotels and restaurants, which are home to over 200 fish species. Regardless of where you are staying on the lake, there are several trips available in the area.
Recommended Reading: 5 Tips for a Stress-Free Vacation
Lagos, Nigeria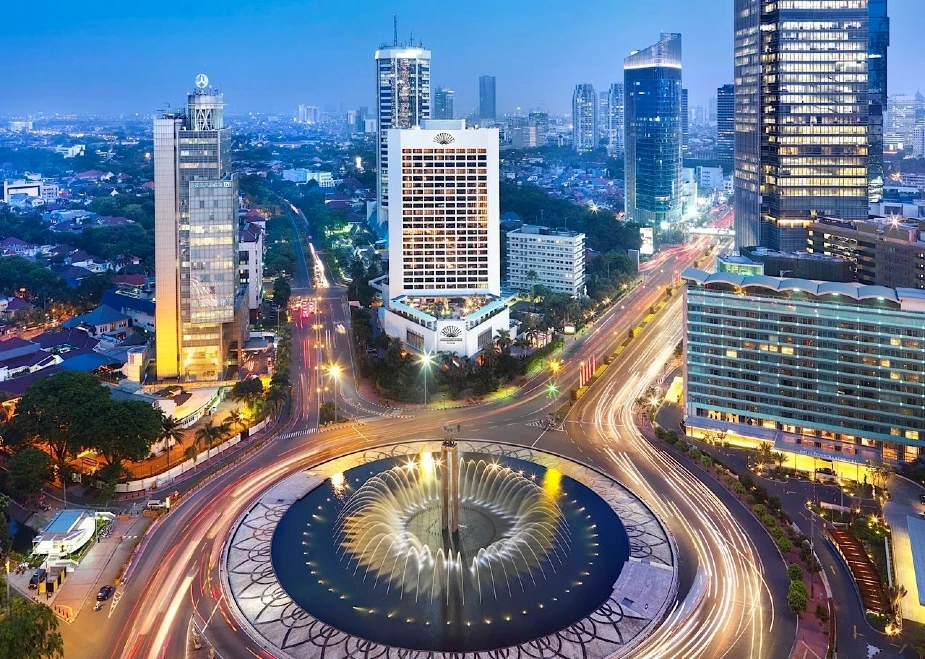 Lagos may not be at the top of everyone's list of places to visit, but it is nevertheless worthwhile. It will provide you with unique insights into Nigerians' everyday life as one of the biggest cities in Africa.You may have a wild time because the nightlife is among the greatest in Africa. You may also indulge in the delectable food that Nigeria is so well known for. Nigeria is a world leader in dance and music, which you can experience firsthand by traveling to Lagos.
Zanzibar, Tanzania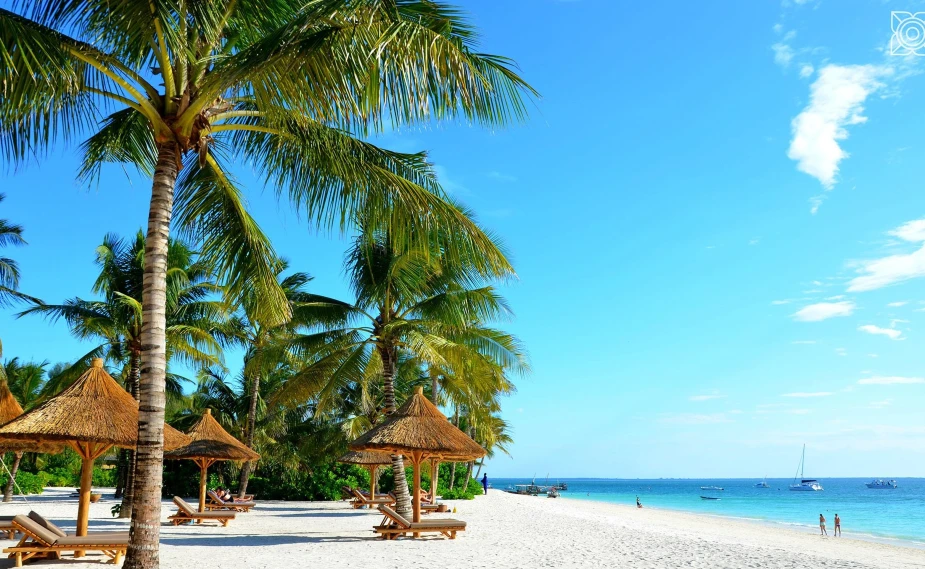 Tanzanian island Zanzibar has a limited degree of autonomy. Its history is distinct from that of the rest of Tanzania and is the result of a successful blending of Arab, Swahili, Indian, and Portuguese influences. It provides a chance to sample genuine Swahili food.
Take a stroll around Stone Town to admire the antique structures and wind your way through the ages-old lanes. You may also stay a few nights in locations like Paje Beach, which has a lot of resorts and eateries, on the opposite side of the island. There are usually activities and beach parties going on.
Recommended Reading: Top 5 Most Instagrammable Places in the World
Cape Town, South Africa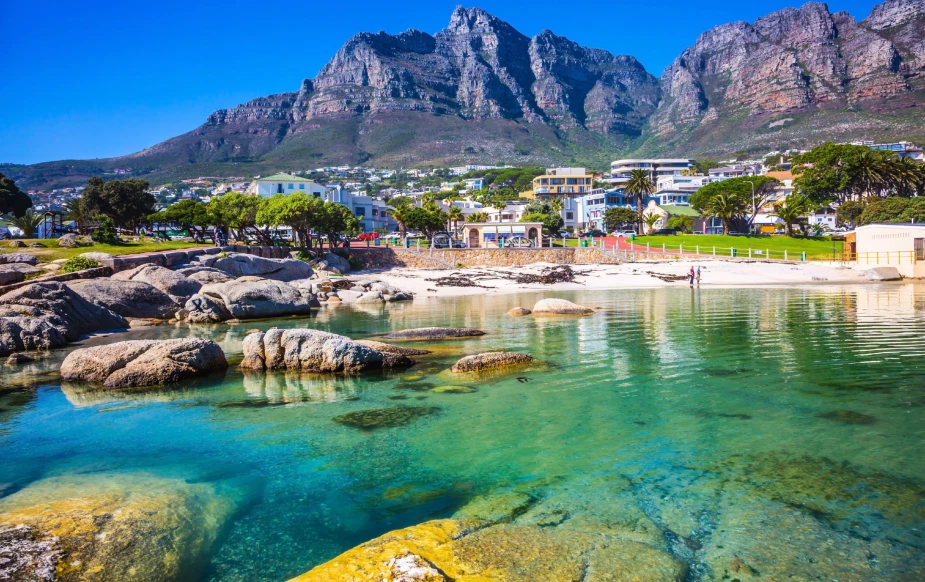 Unquestionably, Cape Town is one of the world's most stunning cities. South Africa's Table Mountain, which offers breathtaking views of the city and the ocean, is situated there. You may go wine tasting, dine at one of the top restaurants in the world, or take in the nightlife.Cape Town also has a rich historical past. You may go to Robben Island, where Nelson Mandela served 18 years in jail and is now a UNESCO World Heritage Site, as an example.
Cairo, Egypt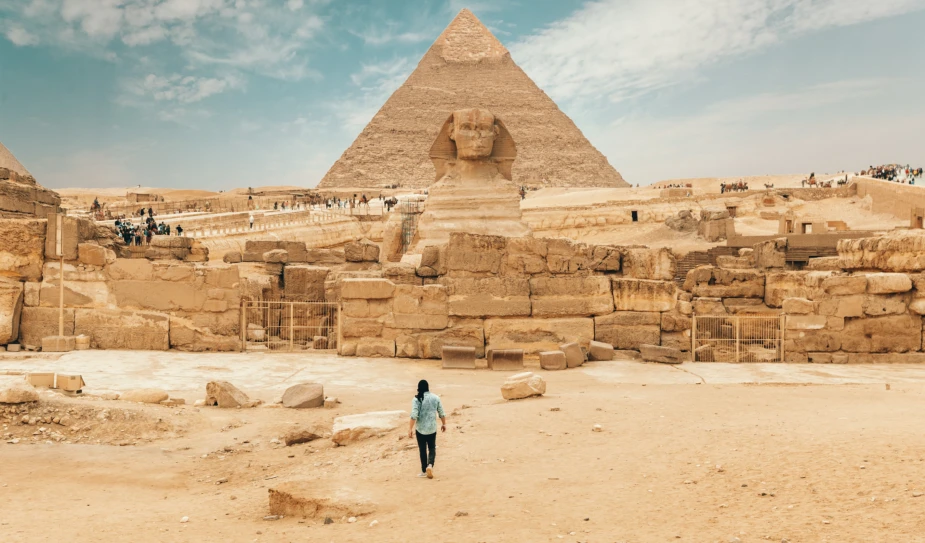 Cairo, one of the biggest cities in Africa, offers upscale lodging and a chance to view the Nile River. The Pyramids of Giza are a must-see regardless of whether you eat at one of the riverfront eateries or take a boat cruise down the river. One of the seven wonders of the world is the Pyramids, which are situated in Giza, not far from Cairo. From all over the world, tourists swarm to Egypt to view them. Even from Cairo, Uber is able to get you there.
Recommended Reading: How to Travel Like a Local: Tips from a Seasoned Traveler
Marrakesh, Morocco
The city of Marrakech provides an intriguing window into North African culture. Make careful to negotiate for the best price when shopping in its vibrant, exotic marketplaces. The Medina is where the majority of visitors stay, and there are hotels and Airbnbs there with distinctive architecture and decor.Despite the chaos, it's one of the most colorful places you'll ever visit. Marrakech is a quick journey from Europe, whether you want to see the museums or watch some snake charmers in action.
Mombasa, Kenya

The largest seaside city in Kenya is Mombasa. Instead of staying in Mombasa proper, most tourists choose staying in the neighborhood of Nyali or other neighboring locations. The majority religion of Mombasa is Islam, and the area has strong Arab, Swahili, Bantu, Indian, and Portuguese influences.You may tour Fort Jesus or the marketplace of Mombasa proper. As an alternative, you might travel to some of the more well-known seaside towns and villages that are part of the larger Kenyan coastline area.Diani is nearby but is now only reachable by boat from Mombasa or airplane from Nairobi. You may stay at Malindi or the tranquil beach town Watamu in the opposite direction; both are around two to three hours away from Mombasa by car.
Namibia
Namibia is the place to visit if you want to get away from the throng and take in the stunning nature. The enormous sand dunes along the shore are one of its primary draws.The sand dunes might be difficult to climb, but the effort is well worth it. The second-largest canyon in the world (after the Grand Canyon) is the Fish River Canyon, which you may also visit. The nation is among the safest in all of Africa.
The Seychelles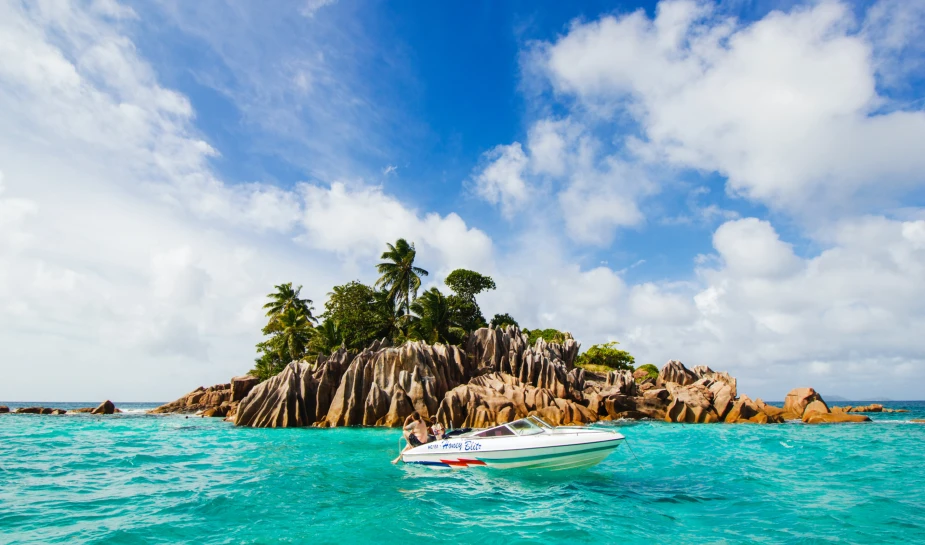 There are 115 islands that make up the nation of the Seychelles in the Indian Ocean. Nearly 800 miles separate its capital from continental Africa.Most visitors to the Seychelles come to take advantage of the island nation's stunning beaches and resort accommodations. It's a terrific time to visit any time of the year because the weather is always pleasant.
Cape Verde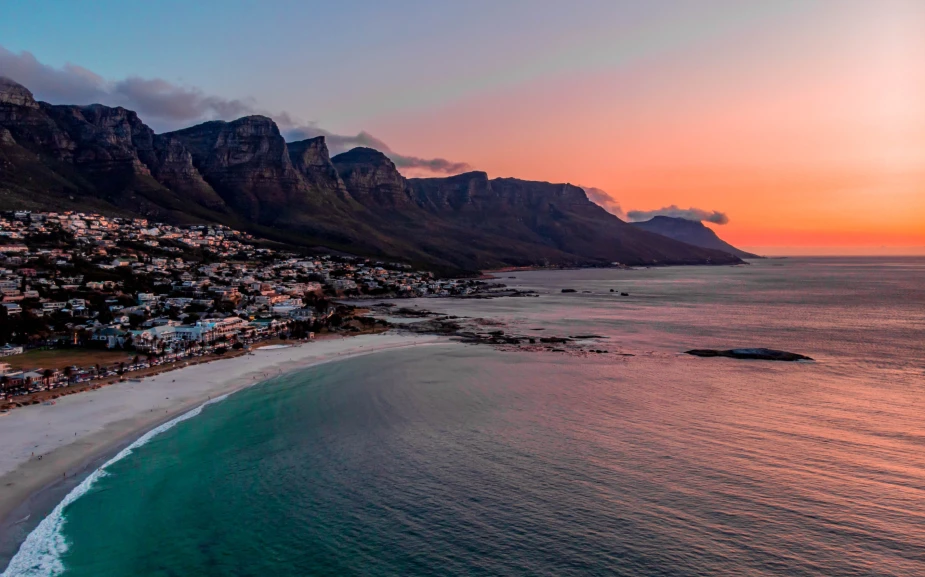 Cape Verde, also known as Cabo Verde, is located off the western coast of the continent of Africa. Cape Verde, which consists of ten islands (nine of which are populated), is heavily influenced by Portugal.Some of the key attractions are the breathtaking landscape, excellent weather throughout the year, all-inclusive resorts, white sandy beaches, and hospitable natives.
Tunisia
There is a lot to see and do in Tunisia, including the city of Tunis. Start with the stunning beaches along the Mediterranean, but don't stop there. The Sahara, archaeological sites, shops, and delicious local food are all accessible as well.One quality that Tunisians are renowned for is hospitality. Making friends won't be difficult for you, although understanding a little Arabic or French could be useful.
Kigali, Rwanda
The nation of Rwanda is headquartered at Kigali. Its well-maintained, spotless roads and general contemporary vibe have led some to refer to it as the Dubai of Africa.To learn more about the history of Rwanda, you must visit the Genocide Memorial. Kigali, however, also boasts a booming café scene, so you might want to think about paying the Kimironko market a visit as well.
Ethiopia
A vast variety of spices are used in Ethiopian cuisine, which also includes the injera, a fluffy flatbread made of teff flour. Ethiopian food is among the greatest in Africa. Ethiopian coffee is renowned worldwide.Starting with the bustling capital city of Addis Ababa, Ethiopia has a lot to offer visitors. Additionally, a lot of visitors go to historical places and antiquity, such Lalibela and its monolithic cathedrals carved out of rock.
Mt. Kilimanjaro
The tallest mountain in Africa and the world's tallest freestanding peak is Mount Kilimanjaro. Many tourists who attempt to climb it go on multi-day hiking expeditions.Although extremely beautiful, not everyone will enjoy it. You will take some amazing pictures and develop enduring relationships with your climbing companions if you decide to go through with it.
Safari Parks
Only a trip to one of the many safari game parks could make an African vacation complete. You will get the opportunity to observe lions, elephants, tigers, monkeys, and other species up close and in their natural environments.In Africa, there are several national parks where you may go on a safari drive. Great options include Tanzania's Serengeti National Park, Kenya's Masai Mara National Reserve, and South Africa's Kruger National Park.
Summing Up
Are you making your first trip to Africa? Considering how big and diverse Africa is, it is better to concentrate on a single area or just visit one or two locations at once. More excursions can always be made in the future. The best method to travel throughout Africa is via air, although not all cities have good connections. From the US, there are a few direct flights. Even yet, only a few airlines, notably Ethiopian Airlines and Kenya Airways, provide numerous connections between different African cities (often with a layover in Addis Ababa or Nairobi). Regional airlines exist as well, such as ASKY Airlines in West and Central Africa.Some African cities lack adequate security. Johannesburg, Nairobi, Mombasa, and Lagos are a few examples. When navigating these cities, especially at night, use an Uber. Find out whether areas are safe to visit by asking your travel agency, Airbnb host, or a local acquaintance, and avoid flashing your expensive items in public. Do not forget that there may be several languages spoken in a single nation or area.While there are more than 70 different native languages spoken in Kenya, learning Swahili may help you communicate with the natives there. Above everything, have fun and have an open mind.
Most Common Questions Asked by Tourists on Best Places to Visit in Africa:
What are the best places to visit in Africa for a safari experience?
In addition to Serengeti, Kruger, and Masai Mara, other top safari destinations include South Luangwa National Park in Zambia, Chobe National Park in Botswana, and Tarangire National Park in Tanzania.
What are the best places to visit in Africa for mountain climbing?
In addition to Mount Kilimanjaro, other popular mountain climbing destinations in Africa include Mount Kenya in Kenya, Mount Toubkal in Morocco, and Mount Rwenzori in Uganda.
What are the best places to visit in Africa for ancient ruins?
In addition to Egypt's famous ruins, Zimbabwe's Great Zimbabwe ruins, Ethiopia's Aksum ruins, and Tunisia's Carthage ruins offer a glimpse into Africa's ancient history.
What are the best places to visit in Africa for hot air balloon rides?
Serengeti National Park in Tanzania and Masai Mara National Reserve in Kenya offer unforgettable hot air balloon rides over the savannah.
What are the best places to visit in Africa for bird watching?
Kenya's Lake Nakuru, South Africa's Kruger National Park, and Uganda's Bwindi Impenetrable Forest are just a few of the top destinations for bird watching in Africa.
Featured Image: Sharaan Muruvan on Unsplash