Markets are cultural centers that provide a window into the customs and way of life of a community, not just places to buy goods and food. Many gorgeous markets around the world are not only a shopper's paradise but also a feast for the eyes, from the bustling bazaars of Istanbul to the vibrant souks of Marrakech. These markets are a must-visit for any traveler since they are brimming with distinctive architecture, regional specialties, and lively colors and sounds. The most stunning marketplaces in the world, each with its unique appeal and atmosphere, will be discussed in this article.
Grand Bazaar, Istanbul, Turkey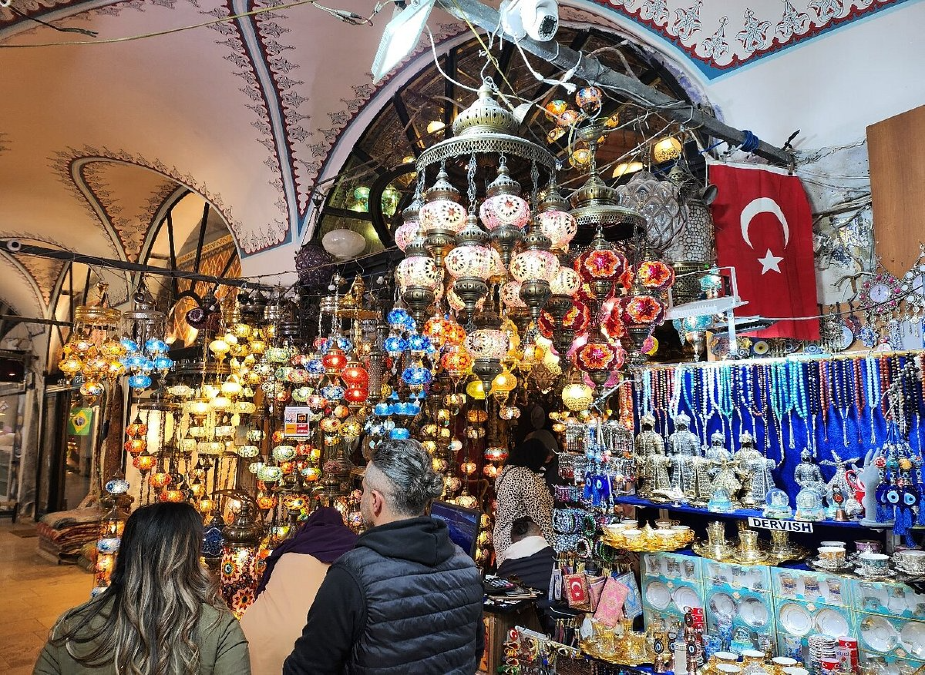 One of the biggest and most historic covered markets in the world is the Grand Bazaar, which is situated in the center of Istanbul, Turkey. This enormous marketplace, which was constructed in the 15th century and occupies a space of 30,700 square meters, is home to more than 4,000 shops and booths that are dispersed over 60 lanes and alleys.Millions of tourists flock to the Grand Bazaar every year to shop, haggle, and take in the lively spirit of this ancient market. It is a cultural icon. Shoppers can find a variety of things inside the Grand Bazaar, including textiles, ceramics, jewelry, spices, rugs, and antiquities. Anyone visiting Istanbul should go to the market because of its charming ornate architecture, intricate mosaics, and vibrant displays.
Where it is located: Beyazıt, 34126 Fatih/İstanbul, Türkiye
Timings: 8:30 am–7 pm
Guadalajara, Mexico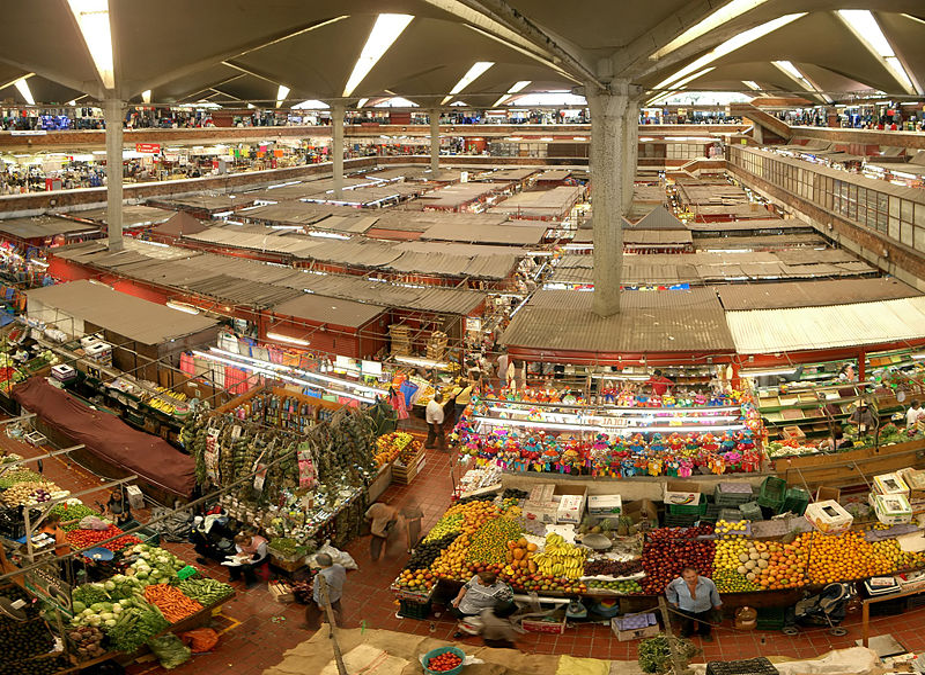 The lively and colorful markets of Mexico may be seen in Guadalajara, the state capital of Jalisco. The city's markets are renowned for their distinctive street cuisine, handcrafted goods, and lively ambiance. The Mercado San Juan de Dios, popularly referred to as the "Big Market," is one of the most well-known markets in Guadalajara.Offering everything from clothing and handicrafts to fresh fruit and regional delicacies, this market is a huge maze of shops, kiosks, and food sellers sprawled across multiple floors. The smell of fresh food and spices, the sound of sellers advertising their wares, and the vibrant displays of Mexican handicrafts make the market a feast for the senses.
Where it is located: Calle Independencia 27, Zona Centro, 44100 Guadalajara, Jalisco, Mexico
Timings: 9:00 am to 7:00 pm
La Boqueria Market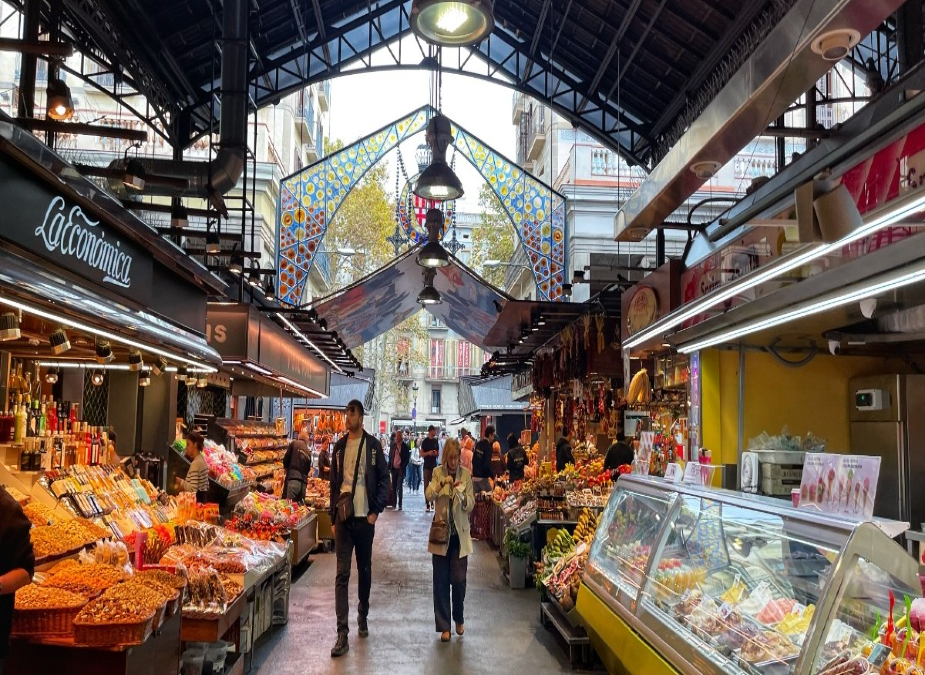 A renowned food market called La Boqueria Market, also known as Mercat de Sant Josep de la Boqueria, is situated in the center of Barcelona, Spain. The market, which has been open since the 13th century, is located not far from Las Ramblas, one of Barcelona's most well-known avenues.With over 300 merchants selling a wide variety of fresh fruits, vegetables, meat, seafood, cheese, and other gourmet goods, La Boqueria is a food lovers' delight. The market is a well-liked attraction for both locals and tourists because of its lively ambiance, colorful displays, and alluring fragrances.La Boqueria serves diverse fare like Asian, Middle Eastern, and African meals in addition to the classic Spanish and Catalan specialties. The market also features a few sit-down restaurants and bars that serve drinks, seafood, and typical Spanish tapas.
Where it is located: La Rambla, 91, 08001 Barcelona, Spain
Timings: 8:00 am to 8:30 pm
Jemaa el-Fnaa
In the center of Marrakesh, Morocco, is the famous square and market known as Jemaa el-Fnaa. It has been a UNESCO World Heritage Site since 1985 and is one of Africa's most recognizable and active public areas.Marrakech's central plaza, Jemaa el-Fnaa, is encircled by a maze-like network of alleyways and lanes lined with stores, food carts, and street performers. Snake charmers, henna artists, acrobats, and musicians keep the throng entertained throughout the day and into the evening in the square itself, which is a hive of activity.Many different products are available for purchase at the market stalls in Jemaa el-Fnaa, including clothes, ceramics, spices, and traditional Moroccan handicrafts. The street food stands are especially well-known for their tagines, couscous, and grilled meats as well as their fresh juices and mint tea.
Where it is located: Marrakesh 40000, Morocco
Timings: 8:00 am to 8:30 pm
Chandni Chowk Market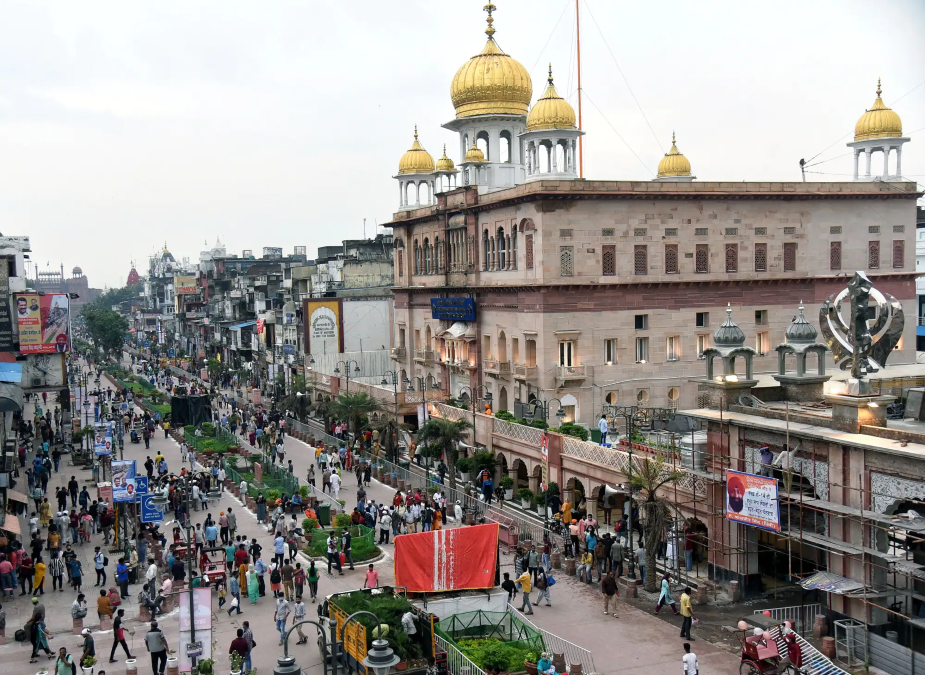 India's Old Delhi is home to the famed Chandni Chowk Market. One of India's oldest and busiest markets, it has a lengthy history that dates back to the 17th century.The market is a labyrinth of alleys and lanes that are lined with shops and stalls that sell a variety of products, including street food, spices, jewelry, and textiles. The market is renowned for its energetic environment, which is created by the commotion of vendors and customers.The Red Fort, Jama Masjid, and the well-known Paratha Wali Gali, which is well-known for its delectable stuffed parathas, are a few of the well-known sites in and surrounding the Chandni Chowk Market.
Where it is located: 2573, Nai Sarak, Raghu Ganj, Roshanpura, Old Delhi, New Delhi, Delhi 110006
Timings: 11:00 am to 7:00 pm
Pike Place Market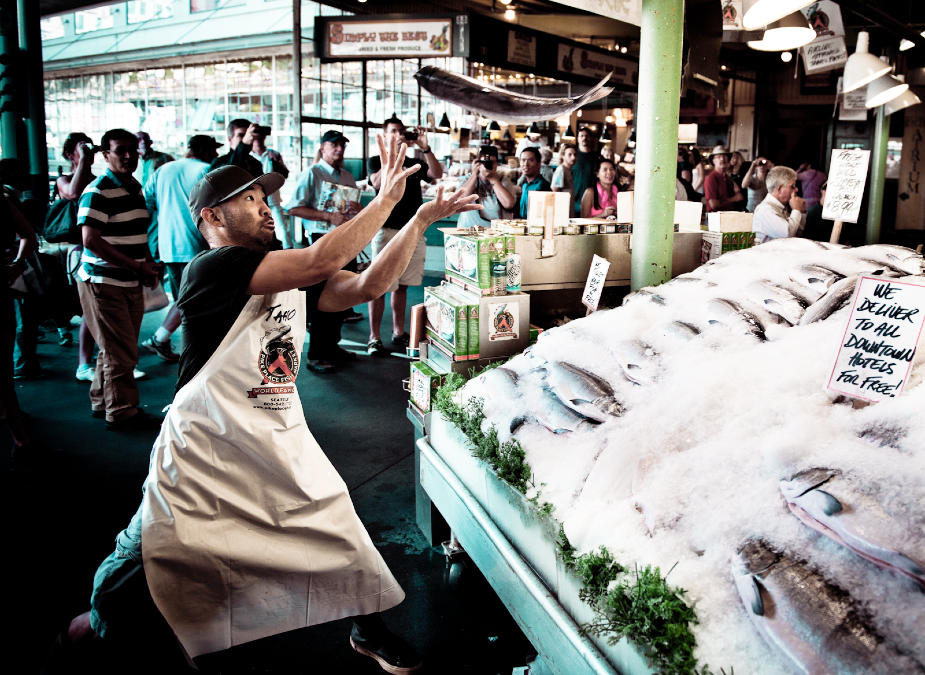 Seattle, Washington, in the United States, is home to the famed Pike Place Market. One of the oldest continuously running farmers' markets in the country, it was founded in 1907.With over 500 vendors selling a variety of goods, including fresh vegetables, seafood, flowers, crafts, and souvenirs, the market is a vibrant and buzzing center of activity. Many restaurants, cafes, and specialty food stores serving a variety of regional and international cuisines can be found in Pike Place Market.The Pike Place Fish Market, where fishmongers throw fish to one another across the counter, and the bronze statue of Rachel the Pig, the market's official mascot, are two of the market's most famous attractions.
Where it is located: 85 Pike St, Seattle, WA 98101, United States
Timings: 09:00 am to 6:00 pm
Shilin Night Market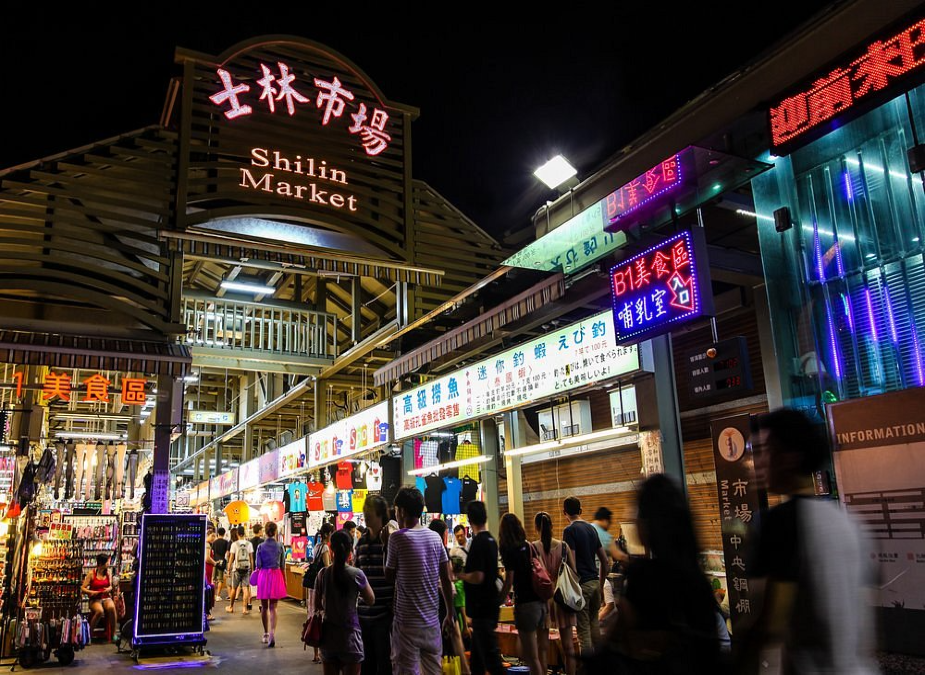 The Shilin District of Taipei, Taiwan, is home to the well-known Shilin Night Market. One of Taipei's biggest and most popular night markets, it offers a variety of street food, apparel, accessories, electronics, and other products.Bright lights, eye-catching signs, and upbeat music contribute to the market's renowned dynamic ambiance, which gives off a festive vibe. With a large selection of Taiwanese street food, including oyster omelets, stinky tofu, fried chicken, bubble tea, and shaved ice, the food vendors in Shilin Night Market are very well-liked.Shilin Night Market includes a range of shops and vendors selling anything from clothing and accessories to souvenirs and gadgets, in addition to food stalls. Visitors can also enjoy other activities and attractions, such as funfair games and arcade games.
Where it is located: No. 101, Jihe Rd, Shilin District, Taipei City, Taiwan 111.
Timings: 04:00 pm to 12:00 am
Recommended reading: The Most Beautiful Cities in Italy
St. Lawrence Market
In Toronto, Canada, there is a famous indoor market called St. Lawrence Market. One of the oldest markets in Canada, it has been open since 1803.The market has approximately 100 merchants selling a variety of goods, and it is well-known for its fresh vegetables, meat, fish, and specialized cuisine items. With a wide selection of regional and foreign cuisine, it is a well-liked vacation spot for foodies and tourists alike.St. Lawrence Market also has a variety of artisanal stores that sell things like handcrafted jewelry, apparel, and home decor in addition to food stalls. Throughout the year, the market also hosts a variety of other occasions and activities, such as food festivals, cooking classes, and live musical performances.
Where it is located: Toronto, ON M5E 1C3, Canada
Timings: 09:00 am to 07:00 pm
Mercat Central Valencia
In Valencia, Spain, there is a storied indoor market called Mercat Central Valencia. One of the biggest and most significant markets in Europe, the market was constructed in a modernist design in the beginning of the 20th century.With a vibrant dome and elaborate stained glass windows, the market is renowned for its spectacular architecture, which offers a distinctive and lovely environment for the sellers and their wares. More than 300 merchants sell a variety of fresh fruit, meats, seafood, cheeses, and other food items at the market.In addition to the food vendors, Mercat Central Valencia has several bars and restaurants where patrons may eat and drink regional fare. Along with hosting a variety of occasions and activities all year long, the market also conducts cultural festivals, cuisine tastings, and cooking lessons.
Where it is located: Pl. de la Ciutat de Bruges, s/n, 46001 València, Valencia, Spain
Timings: 07:30 am to 03:00 pm
Queen Victoria Market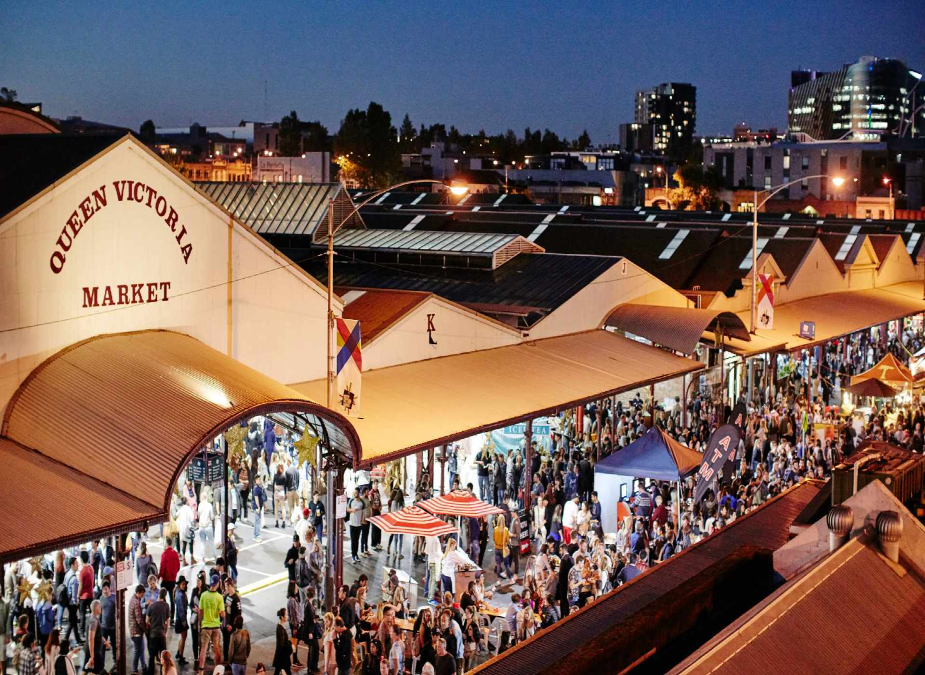 Melbourne, Australia's Queen Victoria Market is a famous outdoor market. One of Australia's oldest and biggest markets, occupying an area of more than 17 acres, it was founded in 1878.With over 600 exhibitors selling a variety of fruits, vegetables, meat, fish, cheese and other specialty items, the market is renowned for its fresh produce. Along with the food vendors, Queen Victoria Market offers a variety of clothing, accessory, and gift shops as well as live music and street performers.
Where it is located: Queen St, Melbourne VIC 3000, Australia
Timings: 07:30 am to 03:00 pm
Camden Lock Market
Popular Camden Lock Market is situated in the center of Camden Town in London, United Kingdom. With a wide range of stalls selling vintage clothing, handcrafted jewelry, original artwork, and other unusual things, it is renowned for its alternative and eccentric vibe.The market is divided into numerous distinct areas, such as the West Yard, East Yard, and North Yard, each having its unique personality and selection of goods and services. A wide variety of food vendors are present in addition to the market stalls, serving everything from traditional British fare to Asian street food.
Where it is located: 406 Camden Lock Market, London NW1 7AP،, United Kingdom
Timings: 10:00 am to 06:30 pm
Mercado de San Miguel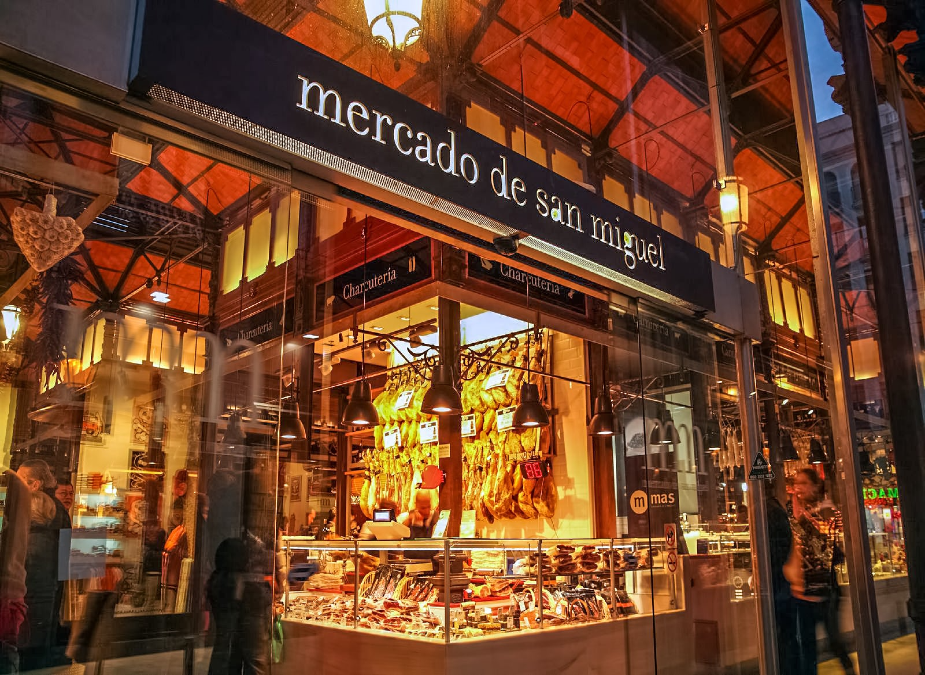 The popular food market Mercado de San Miguel is situated in the center of Madrid, Spain. The market was renovated extensively in 2009 to conserve its historic architecture and construct a contemporary gastronomic experience. It was initially constructed in 1916.A large selection of gourmet foods and beverages, including fresh seafood, meats, cheeses, pastries, and wine, are sold by more than 30 merchants at the market. In addition to trying a range of classic Spanish meals like paella, jamón ibérico, and croquetas, visitors may also experience international cuisine from all over the world at the various kiosks.The Mercado de San Miguel includes a bar section where patrons may unwind and socialize with friends in addition to the food vendors.
Where it is located: Pl. de San Miguel, s/n, 28005 Madrid, Spain
Timings: 10:00 am to 12:00 pm
Testaccio Market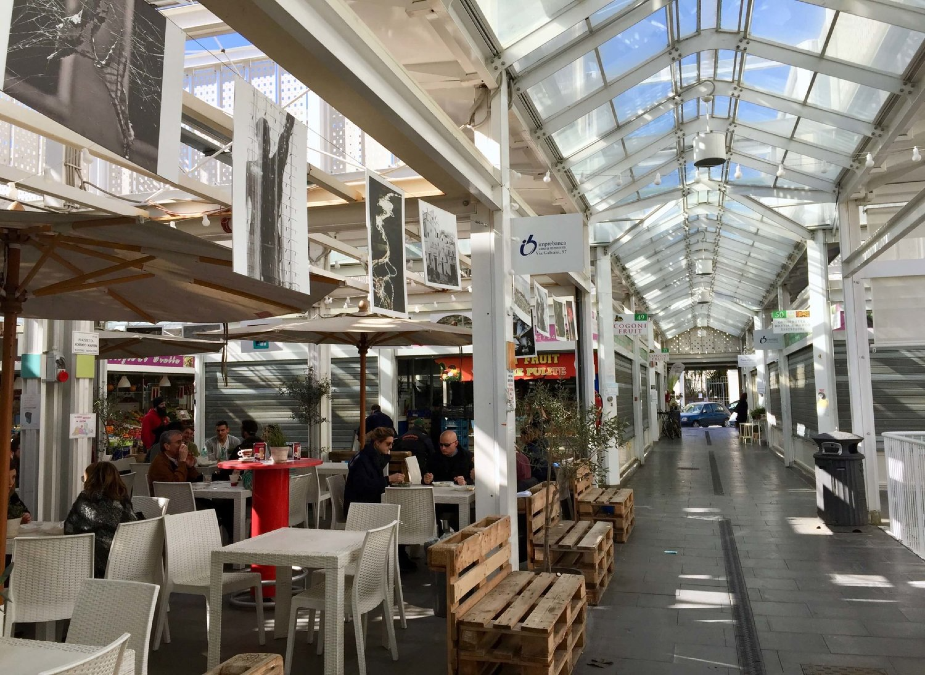 In the Testaccio district of Rome, Italy, there is a historic food market called Testaccio Market. The market has a rich history that dates back to the early 20th century and has grown to be a well-liked hangout for residents and foodies looking for premium produce and authentic Roman fare.A large range of fresh fruits, vegetables, meats, cheeses and other specialty foods are sold by the market's more than 50 vendors. Along with traditional pasta dishes like cacio e pepe and carbonara, tourists can also enjoy a variety of Roman street foods like suppl (deep-fried rice balls with cheese and tomato sauce) and tripe sandwiches.The market is a terrific place to become immersed in the regional culinary tradition because of its colorful and bustling ambiance.
Where it is located: Via Aldo Manuzio, 66b, 00153 Roma RM, Italy
Timings: 7:00 am to 2:30 pm
Dubai Gold Souk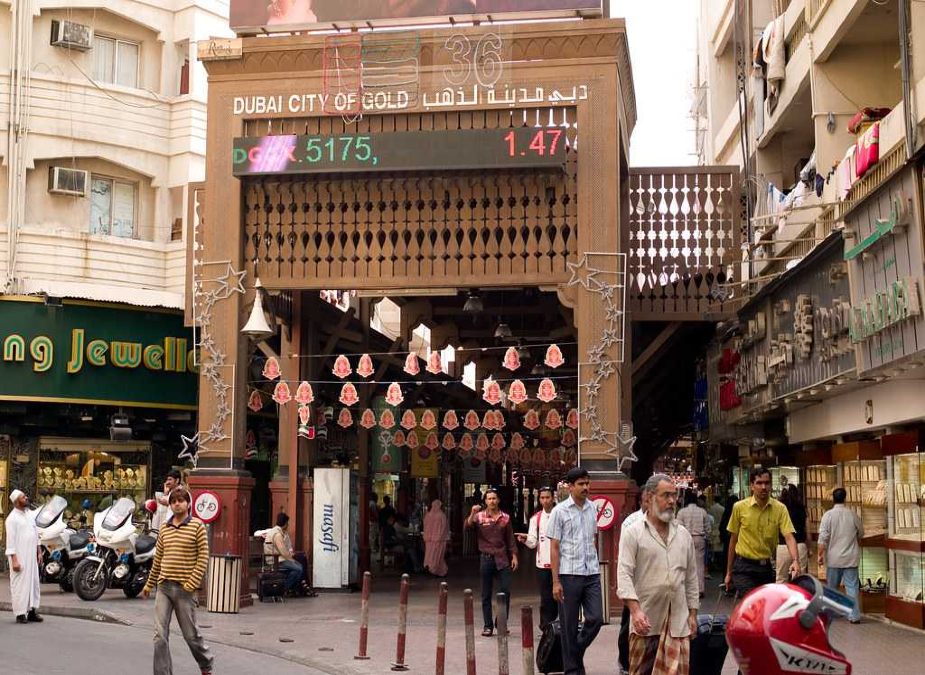 One of the world's biggest gold markets, the Dubai Gold Souk is situated in the Deira district of Dubai, United Arab Emirates. More than 300 merchants sell a wide range of gold jewelry at the souk, from more modern designs to more traditional Arab patterns.Anyone interested in purchasing gold jewelry should make a trip to the souk because prices there are frequently lower than elsewhere in the world and haggling is commonplace. Visitors are welcome to stroll through the stores that line the small lanes and sparkle with gold and precious stones.Many of the stores allow customers to create their jewelry designs through customization services.
Where it is located: Deira – Al Ras – Dubai – United Arab Emirates
Timings: 09:00 am to 09:00 pm
Ver-o-Peso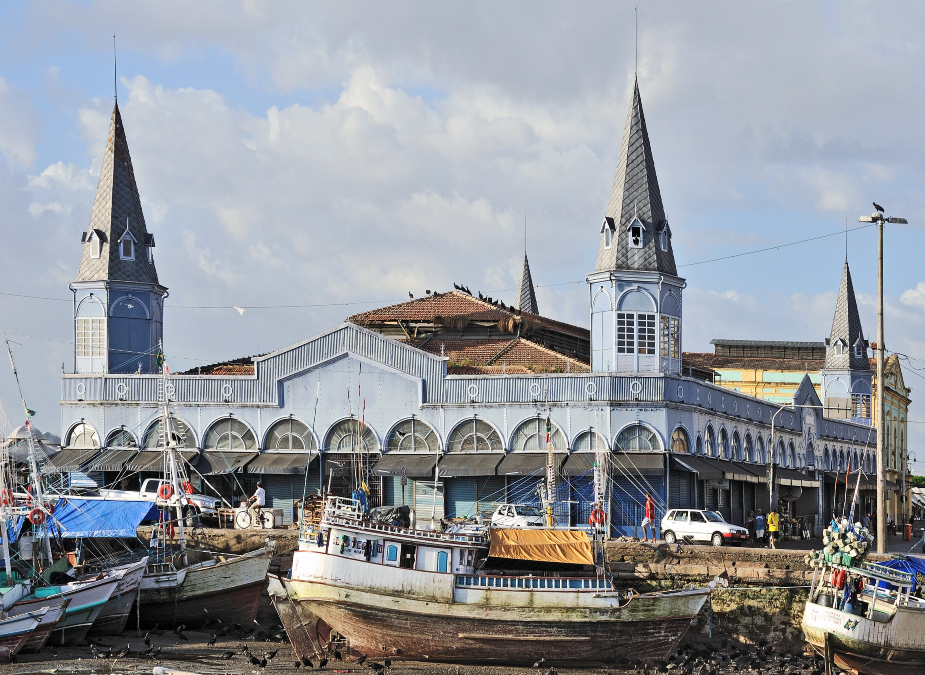 In the Brazilian state of Pará, the city of Belém is home to the renowned market known as Ver-o-Peso. One of the biggest open-air markets in Latin America, the market is located on the shores of Guajará Bay.The term Ver-o-Peso, which means "see the weight," refers to the time when the market was used for weighing items carried in by boats from the Amazon River. The market, which offers a broad selection of fruits, vegetables, seafood, and other customary Amazonian goods, is now a well-liked gathering place for both tourists and locals.Ver-o-Peso sells handicrafts, herbs, and conventional remedies in addition to food. Visitors can browse the vibrant booths, talk to the sellers, and try some of the many diverse foods on sale.
Where it is located: Blvd. Castilhos França – Campina, Belém – PA, 66013-030, Brazil
Timings: 05:00 am to 06:30 pm
Conclusion
In conclusion, many lovely marketplaces around the world provide a singular and amazing shopping experience. Every market, from the crowded souks of Marrakech to the vibrant markets of Bangkok, has its charm and personality that reflects the culture and customs of the local area. There are markets for everyone, whether you're looking for trinkets, regional crafts, or fresh fruit. Therefore, be sure to add some of these beautiful markets to your bucket list if you enjoy both shopping and traveling.
Question Tourists ask about Famous markets in the word
Which markets offer the best street food options?
The Chatuchak Market in Bangkok, Borough Market in London, and La Boqueria in Barcelona are a few of the marketplaces that provide the best selections for street cuisine. These markets offer a wide selection of delectable and genuine street food from around the globe.
Where can you find the most colorful markets in the world?
Marrakech, Morocco; Jaipur, India; Chichicastenango, Guatemala; Chefchaouen, Morocco; Cusco, Peru; and Oaxaca, Mexico all have some of the world's most vibrant markets. The vivid textiles, unusual spices, and distinctive handicrafts sold at these markets are well-known.
Which are the best street markets?
Around the world, there is a tonne of fantastic street markets that each provide a special shopping and cultural experience. The Grand Bazaar in Istanbul, Turkey, Chatuchak Weekend Market in Bangkok, Thailand, Camden Market in London, UK, the Souks in Marrakech, Morocco, and the night markets in Taipei, Taiwan are some of the best street marketplaces. The "best" street market ultimately comes down to individual tastes and interests.
Which is the best public market ?
There are numerous top-notch public marketplaces in the world, each with a unique personality and specialties. The Pike Place Market in Seattle, USA, the La Boqueria Market in Barcelona, Spain, the Mercado Central in Santiago, Chile, the Tsukiji Fish Market in Tokyo, Japan, and the Mercado de San Miguel in Madrid, Spain are some of the most well-known public marketplaces. Each of these markets provides tourists with a distinctive cultural experience in addition to a wide selection of fresh fruit, seafood, meat and specialty items. 
What are the must-see markets in Bangkok?
Bangkok is known for its vibrant street markets and shopping scene. Some of the must-see markets in Bangkok include:
Chatuchak Weekend Market
Talat Rod Fai
Damnoen Saduak Floating Market
Or Tor Kor Market
Chinatown Market
Featured Image: Timeout.com