Savor the Flavor: Tokyo's Must-Try Restaurants
Step into a world where taste buds dance with delight, as we unveil the hidden gems that make Tokyo the unrivaled haven for food enthusiasts. Brace yourself for an epicurean adventure like no other, as we guide you through the labyrinthine streets to discover the best places to eat in Tokyo. From sizzling street-side yakitori joints to revered sushi temples nestled in quaint alleyways, each bite is an orchestra of flavors that ignites your senses.
Lose yourself in the artistry of culinary masterpieces, as Tokyo's vibrant food scene unveils a tapestry of tradition and innovation. Get ready to embark on a gastronomic pilgrimage, where every dish tells a story and every meal leaves an indelible memory. Are you ready to indulge in Tokyo's edible treasures?
Nisshin Tasuke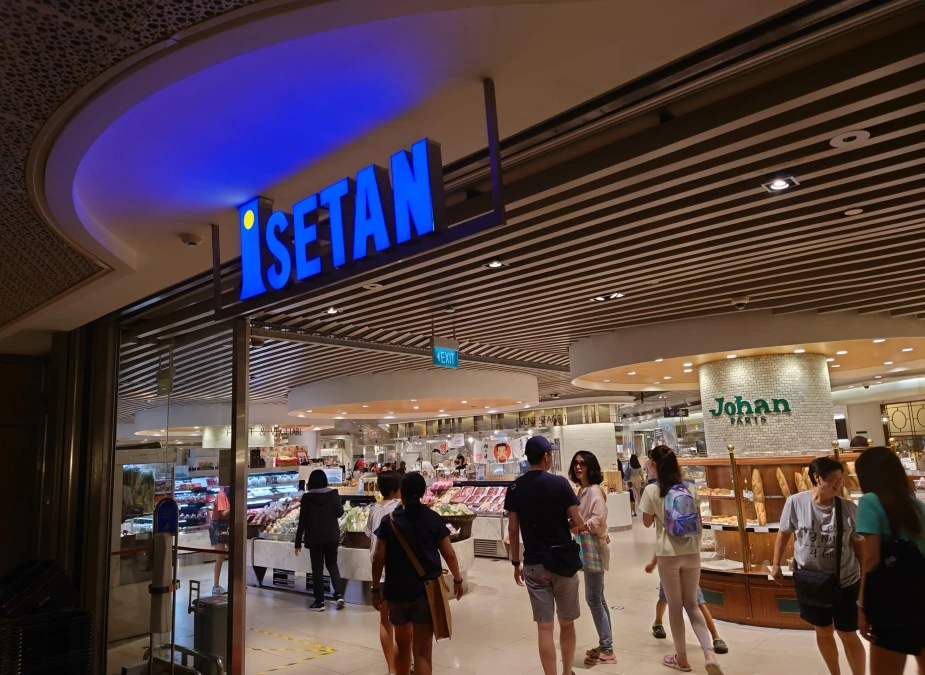 Discover Nisshin Tasuke, the best place to eat in Tokyo known for their irresistible JPY 200 unagi skewers. Unlike traditional preparations, these street-style skewers offer a unique twist to enjoying barbecued freshwater eel. The tender and smoky eel, complemented by a delightful touch of sweetness from the eel sauce, captivates the taste buds.
Nisshin Tasuke also impresses with their grilled hotate (scallops) skewers, featuring a perfect balance of tenderness and smoky flavors, along with a delightful crunchy texture. Specializing in eel dishes, Nisshin Tasuke also offers affordable unagi donburi bowls, starting at JPY 980. Don't miss the chance to indulge in these delectable skewers unless you have other culinary adventures planned.
Address: 104-0045 Tokyo, Chuo City, Tsukiji, 4 Chome−13−15–18
Closest Metro Station: Higashi-Ginza
Operating Hours: 6AM-3PM, Mon-Sat (closed Sun)
What to Order: Barbecued seafood skewers, unagi donburi
Recommended Reading: The Best Places to Visit in Mexico
Minatoya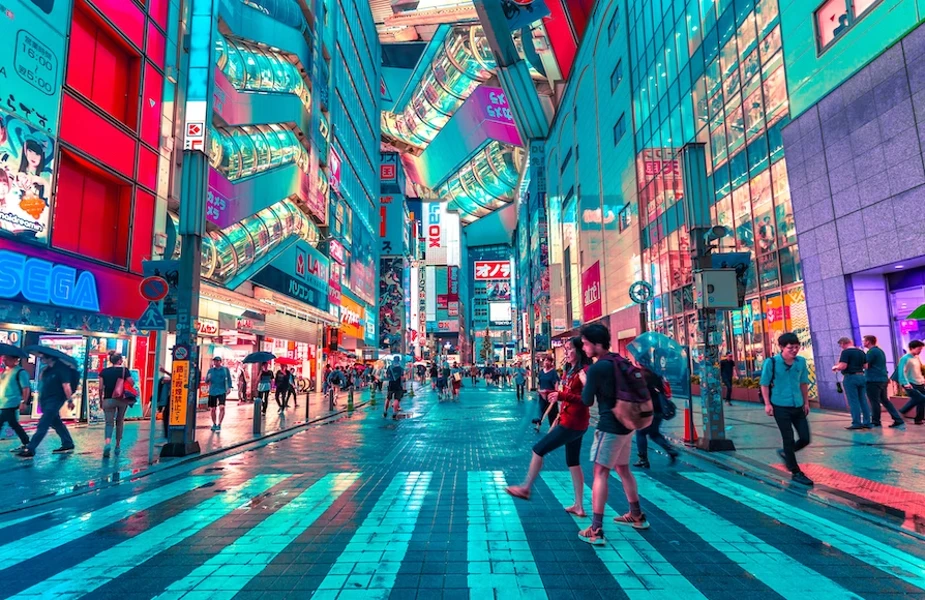 Embark on a culinary journey at Minatoya, one of the top Tokyo recommended restaurants, a hidden gem nestled in Tokyo's vibrant Ameyoko Market. Their enticing kaisendon bowls, adorned with anago (sea eel) and boiled scallops over rice, marked my delightful first meal in Tokyo. Minatoya sources their seafood from the renowned Tsukiji Market, ensuring exceptional freshness and flavor.
Priced at just JPY 550, this bowl impressed with the delicate and tender texture of anago, resembling unagi but with a softer profile and a lighter glaze. Offering a diverse menu, Minatoya presents kaisendon combinations starting at JPY 500, with the option for half-portions at a reduced price. For a memorable culinary experience in Ameyoko Market, don't miss Minatoya's delectable offerings amidst the bustling shops and vibrant atmosphere.
Address: 4 Chome-1-9 Ueno, Taito City, Tokyo 110-0015
Closest Metro Station: Ueno-Hirokoji
Operating Hours: 11AM-7PM, daily
What to Order: Kaisendon bowls, takoyaki
Recommended Reading: The Most Beautiful Waterfront Towns in Europe
Sushi Katsura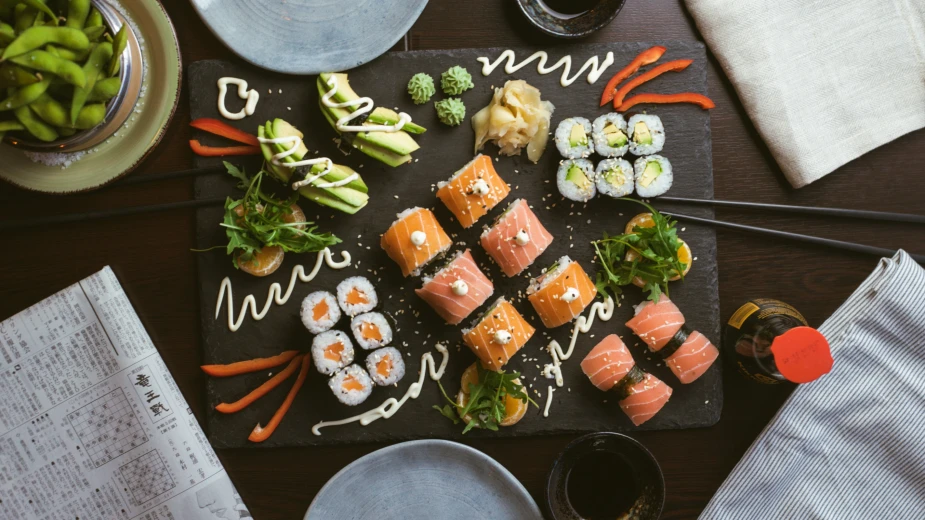 Located a short distance north of Tsukiji Outer Market, Sushi Katsura is one of the top Tokyo recommended restaurants, a highly regarded sushi restaurant in Tokyo known for its affordability and quality. With their fish sourced from Tsukiji, diners can expect the freshest and highest quality seafood.
Although it is difficult to definitively claim the title of the cheapest sushi in Tokyo, Sushi Katsura has garnered praise from reviewers as a serious contender. Their lunch sushi set, priced at JPY 1,280, includes nine pieces of nigiri, six pieces of maki, and a serving of tamago (sweet omelet). Experience a delightful combination of value and taste at Sushi Katsura, offering an enjoyable sushi dining experience in the heart of Tokyo.
Address: 1 Chome-12 Kabukicho, Shinjuku City, Tokyo 160-0021
Closest Metro Station: Shinjuku
Operating Hours: 5PM-2AM, Mon-Sat / 5PM-12MN, Sun
What to Order: Sushi
Recommended Reading: The Most Beautiful Waterfront Towns in Europe
Harajuku Gyoza Lou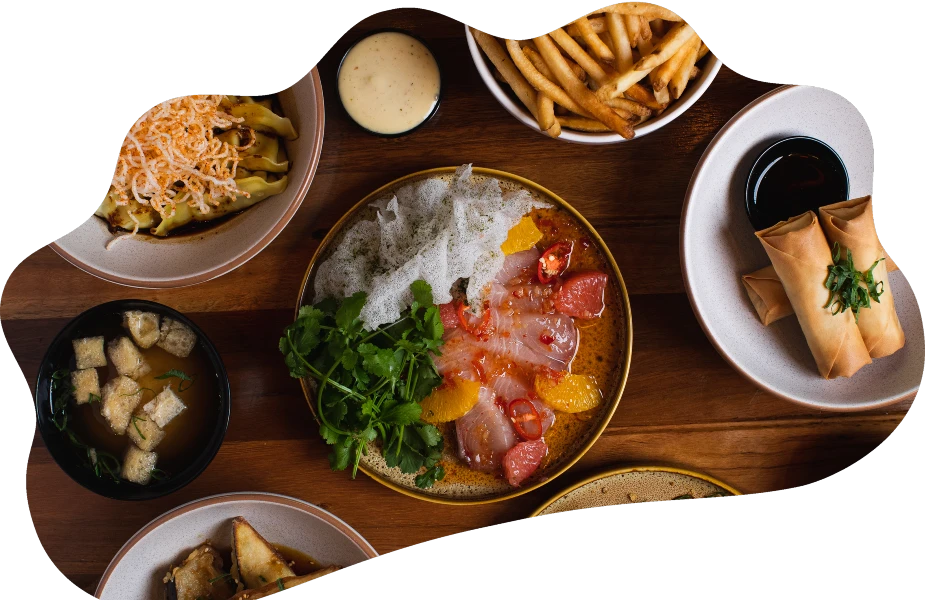 Gyoza, originating from China and gaining popularity in Japan, are Japanese dumplings filled with ground meat, vegetables, and wrapped in thin dough. Commonly filled with ground pork, chives, green onion, cabbage, ginger, garlic, soy sauce, and sesame oil, gyoza are popular dishes in restaurants in Japan's Tokyo and can be pan-fried, steamed, or deep-fried.
In Harajuku's trendy district, Gyoza Lou is a popular gyoza restaurant offering both pan-fried and steamed options. At Gyoza Lou, a serving of six pan-fried or steamed dumplings costs JPY 290. Patrons can enjoy them a la carte or as part of set meals paired with rice and side dishes. Gyoza Lou's gyoza makes for a delightful and satisfying culinary experience.
Address: 6 Chome-2-4 Jingumae, Shibuya City, Tokyo 150-0001
Closest Metro Station: Omote-Sando
Operating Hours: 11:30AM-4:30AM, Mon-Sat / 11:30AM-10:30PM, Sun
What to Order: Pan-fried or steamed gyoza
Sushiro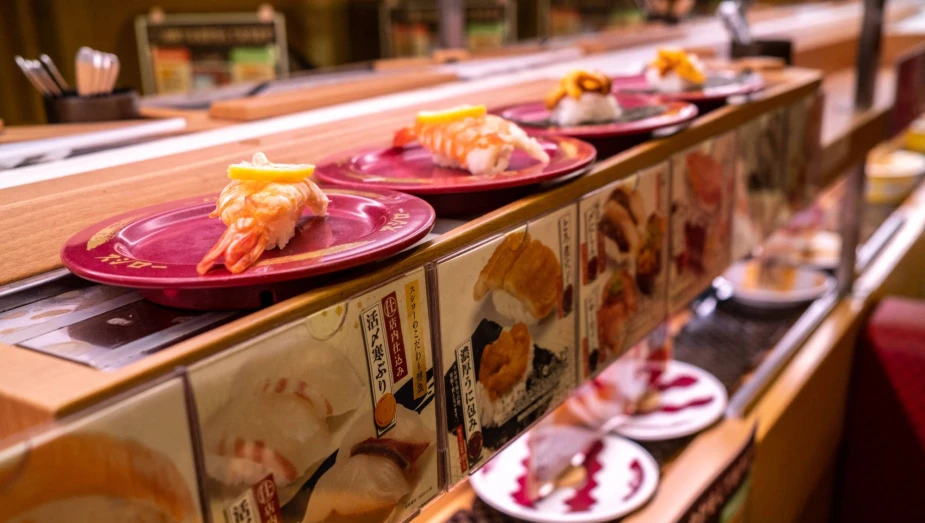 Kaitenzushi restaurants, also known as conveyor belt sushi restaurants, offer a unique and enjoyable dining experience in the best sushi restaurant in Tokyo. Positioned next to a conveyor belt that circles the entire establishment, customers can grab plates of sushi as they pass by. The color-coded plates represent different sushi varieties, allowing diners to select their preferred options freely. At the end of the meal, the plates are counted to determine the bill.
Sushiro, the most popular kaitenzushi chain in Japan, offers each plate of sushi for just JPY 120. Additionally, kaitenzushi restaurants provide a convenient option to order a la carte dishes through tablet menus. These orders are delivered to the table via a secondary conveyor system. Enjoy the novelty of kaitenzushi dining without the need to interact with a human server.
Address: Multiple branches
Operating Hours: Varies per branch
What to Order: Sushi
Oreryu Shio Ramen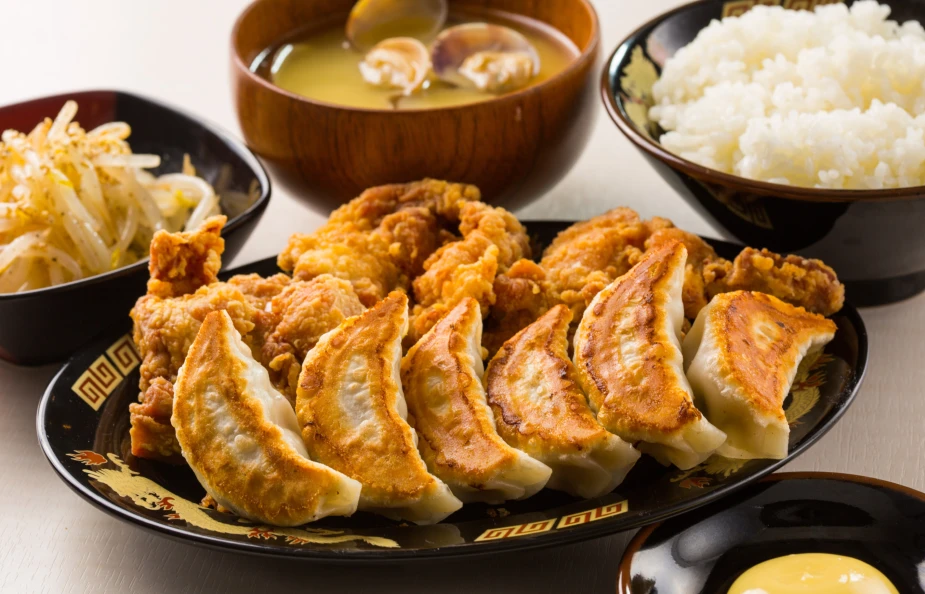 A trip to Japan is incomplete without indulging in a bowl of ramen, a beloved and popular Japanese dish that epitomizes the country's culinary experience. Highly recommended by a local, Oreryu Shio Ramen is a Tokyo restaurant that offers exceptional flavors and is conveniently located a short walk away from Shibuya station. Their menu features a special roasted pork ramen and a shio butter corn ramen, which offers a unique twist with the addition of butter and corn.
The creamy and buttery broth perfectly complements the sweetness of the corn, accompanied by slices of roasted pork, a ramen egg, and vegetables. Located near Shibuya Crossing, Oreryu Shio Ramen is easily accessible for a memorable ramen dining experience.
Address: 150-0044 Tokyo, Shibuya City, Maruyamacho, 3−3 SSD
Closest Metro Station: Shibuya
Operating Hours: 11AM-12MN, Mon-Sat / 11AM-9PM, Sun
What to Order: Special roasted pork ramen, shio butter corn ramen
Miyako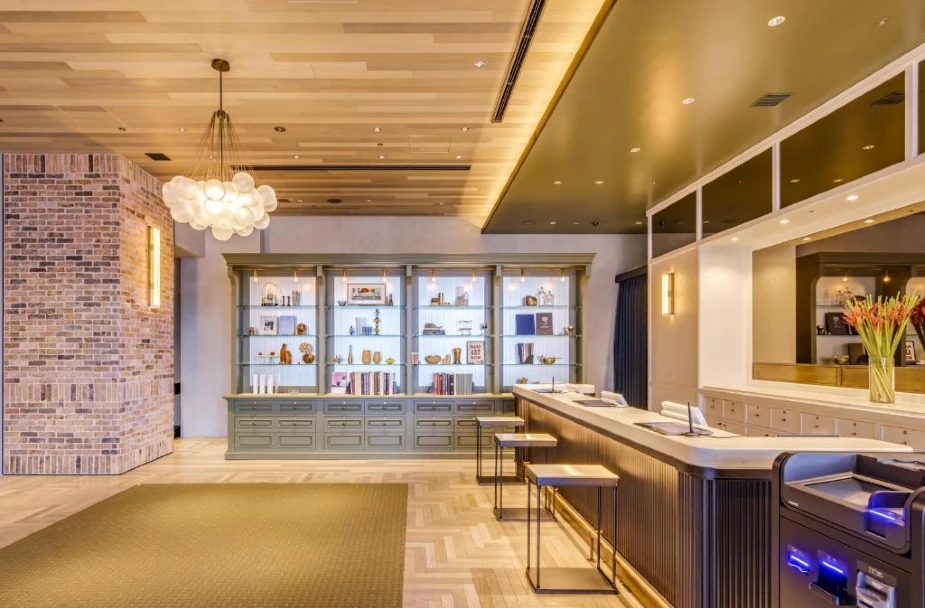 In Tokyo, a regional specialty is fukagawa meshi, a dish consisting of clams and long onions cooked in miso and served over rice. It is named after the Fukagawa area where it originated, known for its fishing and clam gathering activities. Miyako, located in the heart of Fukagawa, offers this dish. Despite its humble origins, fukagawa meshi boasts delicious flavors. The juicy and plump chopped clams complement the rice infused with the subtle essence of clam and miso. The dish is garnished with fried laver and chopped coriander.
Miyako is a traditional Tokyo restaurant with tatami mat seating, favored by locals. It is recommended to request the fukagawa meshi set, which may also be available with additional options such as tempura or sashimi.
Address: 2 Chome-7-1 Tokiwa, Koto City, Tokyo 135-0006
Closest Metro Station: Kiyosumi-shirakawa
Operating Hours: 11:30AM-2PM, 4:30-8:30PM, Tue-Sun (closed Mon)
What to Order: Fukagawa meshi
Kisaburo Nojo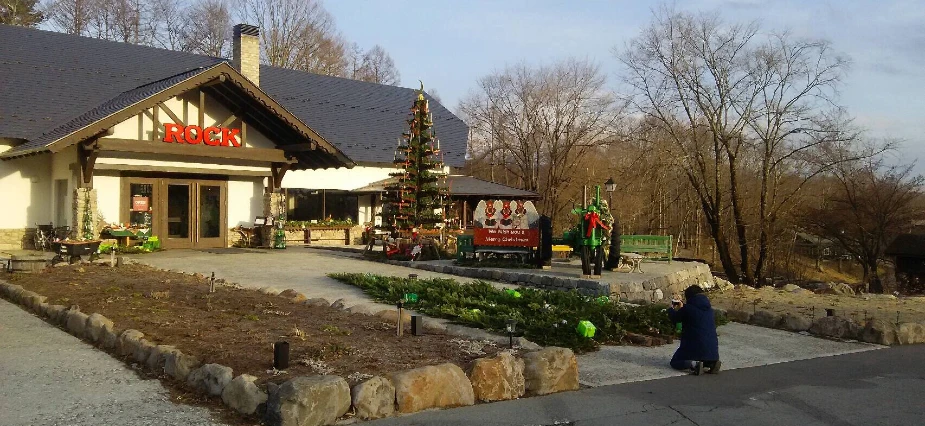 Kisaburo Nojo specializes in tamago kake gohan, a popular Japanese dish consisting of steamed rice topped with raw egg and soy sauce. Referred to as "TKG," it is a comforting meal enjoyed by many in Japan. Kisaburo Nojo offers an all-you-can-eat buffet featuring different types of premium eggs sourced from various farms across the country. Their menu showcases eight varieties, although the availability may vary.
For those seeking a different experience, the restaurant also provides set meals like tamago kake gohan with chicken. The eggs used at Kisaburo Nojo are renowned for their rich and clean taste, distinct from ordinary eggs. Located approximately half an hour from downtown Tokyo, this restaurant offers a unique and authentic Japanese dining experience.
Address: 1 Chome-23-11 Sengoku, Bunkyo City, Tokyo 112-0011
Closest Metro Station: Sengoku
Operating Hours: 11AM-2:30PM, 5-11PM, Mon-Fri / 11:30AM-11PM, Sat-Sun
What to Order: Tamago kake gohan
Hakata Motsunabe Yamaya Marunouchi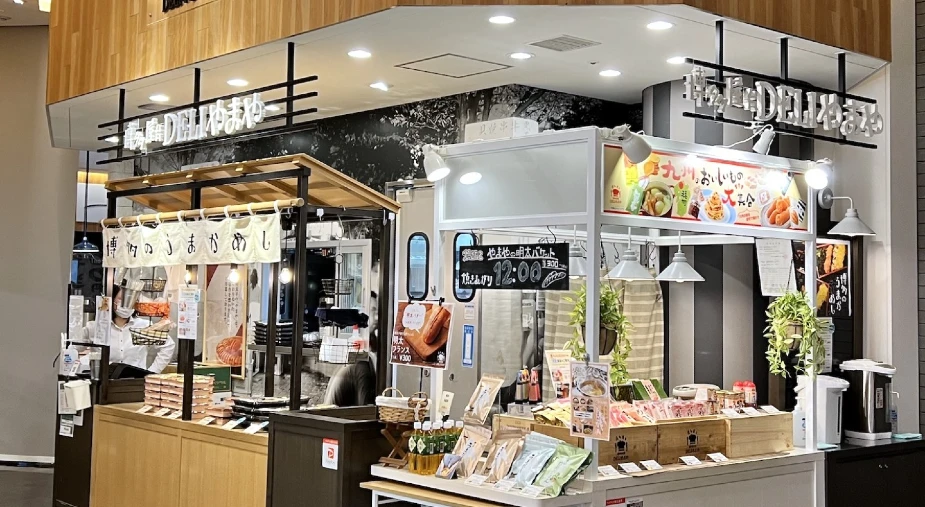 Motsunabe is a popular Japanese hot pot dish made with beef or pork offal, simmered in a seasoned soup base with soy sauce, miso, garlic, and chili pepper. It typically includes ingredients like intestines, tripe, cabbage, garlic chives, tofu, and champon noodles.
Although motsunabe is traditionally associated with Fukuoka, it gained popularity in Tokyo during the 1990s and can still be found in motsunabe restaurants there. Hakata Motsunabe Yamaya is a well-known chain with branches in the Kanto region, offering a choice of miso or soy sauce broth. While the Marunouchi branch may not match the original in Fukuoka, it provides a delicious motsunabe experience for those unable to travel to Kyushu.
Address: 100-0005 Tokyo, Chiyoda City, Marunouchi, 1 Chome−4, B1F Marunouchi Eiraku Building
Closest Metro Station: Otemachi
Operating Hours: 11AM-2PM, 5-11PM, Mon-Sat (closed Sun)
What to Order: Motsunabe
Ueno 500 Bar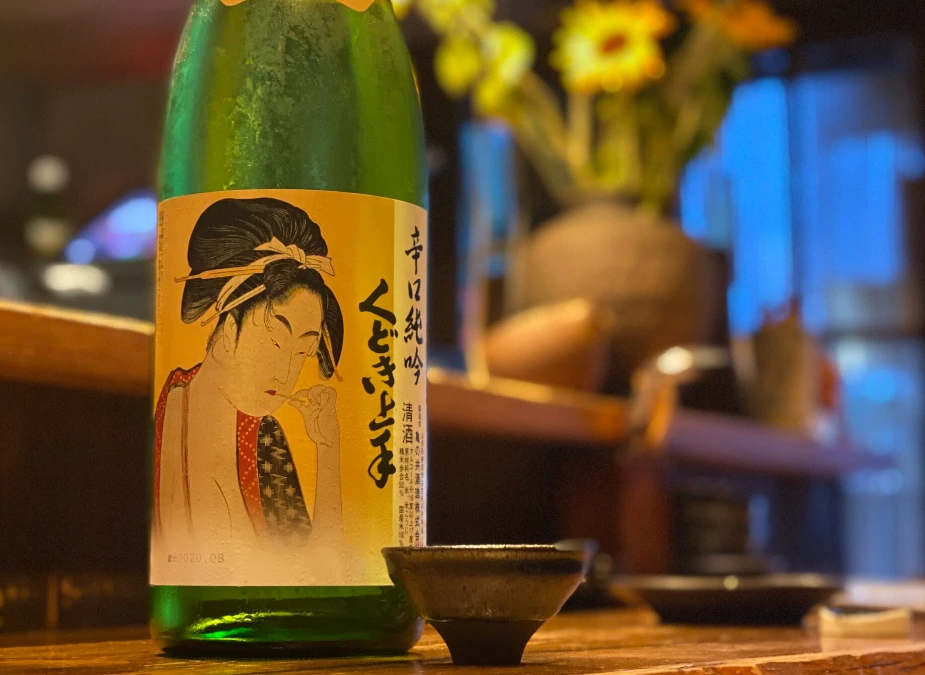 Ueno 500 Bar is a one coin bar located near Minatoya in Ameyoko Market. In Tokyo, there is a trend of "one coin bars" where everything on the menu, including drinks and food, can be purchased for just one coin, with the largest coin in Japan being JPY 500.
At Ueno 500 Bar, they specialize in thin crust pizzas and tapas. You can order as many JPY 500 pizzas as you want by purchasing at least one drink. Despite the affordable price, the pizzas are delicious and of good size, around 8-10″ in diameter. The crust is thin and crispy, and the sauce has a rich tomato flavor. Ueno 500 Bar offers a variety of twenty different pizza options on their menu, making it a great place to try different flavors. It's conveniently located just a 3-minute walk from Minatoya in Ameyoko Market.
Address: 110-0005 Tokyo, Taito City, Ueno, 4 Chome−9−15
Closest Metro Station: Ueno
Operating Hours: 5PM-2AM, Mon-Thurs / 5PM-5AM, Fri / 11:30AM-5AM, Sat / 11:30AM-2AM, Sun
What to Order: Pizza, tapas
Summing Up
As our culinary journey through Tokyo comes to a close, we leave with a taste of the extraordinary. The best restaurants in Tokyo have truly surpassed expectations, delighting our palates and leaving us with memories that will forever linger. From the humble ramen joints where slurping is an art form to the elegant Michelin-starred establishments pushing the boundaries of gastronomy, Tokyo's dining scene never ceases to amaze.
Whether you are a food connoisseur seeking refined delicacies or an adventurous eater eager to explore street food delights, Tokyo offers a world of culinary wonders. Prepare to immerse yourself in a city where every meal is an extraordinary experience, and let the best restaurants of Tokyo leave an indelible mark on your culinary journey.
Most Common Queries about the Best Places to Eat in Tokyo
What are some must-try traditional Japanese dishes in Tokyo?
Savor the iconic flavors of Tokyo by trying sushi at Tsukiji Fish Market, indulging in a bowl of authentic ramen at Ichiran, or sampling the delicate flavors of tempura at Tenko.
What is the best time to visit Tokyo for a culinary adventure?
Tokyo's culinary scene is vibrant year-round, but consider visiting during spring for the cherry blossom season, or autumn for seasonal specialties like matsutake mushrooms and chestnuts.
How can I navigate the language barrier while dining in Tokyo?
Many restaurants have English menus, and some staff members may speak English. It's helpful to carry a phrasebook or use translation apps to communicate your dietary preferences or allergies effectively.
What are some popular Indian dishes served at Indian restaurants in Tokyo, Japan?
Popular Indian dishes commonly served at Indian restaurants in Tokyo, Japan include chicken tikka masala, tandoori chicken, naan bread, paneer tikka, and masala dosa.
What are some unique dining experiences in Tokyo?
Indulge in a robot show with dinner at Robot Restaurant, try a themed café like the famous cat cafes or owl cafes, or enjoy a traditional multi-course kaiseki meal in a traditional ryokan.
How can I experience an authentic Japanese tea ceremony in Tokyo?
Immerse yourself in the elegance of a traditional tea ceremony by visiting historic tea houses like Jotokuji Temple or Happo-en Garden, where you can witness the art of tea preparation.
Featured Image: Jezael Melgoza on Unsplash