Step into a realm of wonder as we reveal Mexico's best-kept secrets. Picture yourself standing atop the ancient ruins of Tulum, where history whispers through the salty breeze. Feel the pulse of Mexico City, a bustling metropolis adorned with awe-inspiring architecture and vibrant culture. Immerse yourself in the charm of Guanajuato, where colonial streets hold tales of the past. From the pristine beaches of Cancun to the mouthwatering flavors of Puebla's cuisine, each destination beckons with its own unique allure. Join us on this journey of discovery and unlock the mysteries of Mexico's extraordinary hidden gems.
Tulum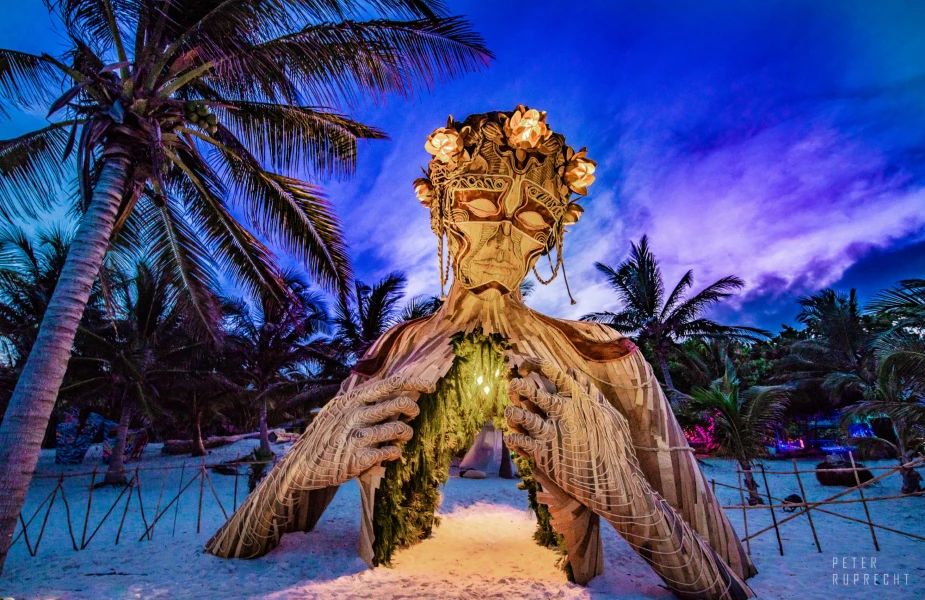 Tulum has developed over the past ten years into a sought-after destination for luxury vacationers, but it continues to entice budget travelers who remember when this hidden gem of Mexico's east coast was more of a quiet escape. You'll get the chance to enjoy the city's vibrant mixology culture and nightlife once the sun goes down. However, Tulum shines brightest in the daytime.Some of the most well-preserved Mayan ruins may be seen here, with the Caribbean Sea's azure waters serving as a background to the ruins. Other extraordinary wonders include a number of cenotes (underground tunnels filled with water) and bio reserves. Remember that Tulum's beaches are what most tourists come for.Travelers are enticed to spend their days relaxing in the sun and listening to the waves by the white beach and blue seas. Regardless of whether you enjoy the beach, you must visit one of Tulum's many beaches.
Playa del Carmen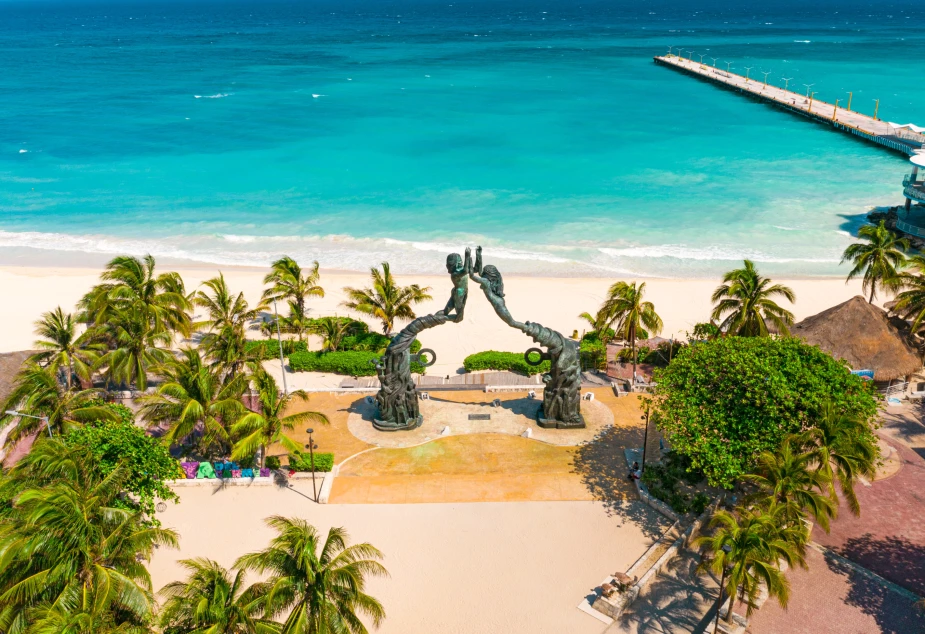 Along the Yucatán Peninsula, Playa del Carmen has created a distinct Euro-chic niche for itself. In keeping with this little community's emerging image as the location in Quintana Roo to see and be seen, sophisticated expats and vacationing Europeans unwind at the seaside cafes. El Zócalo serves as the hub of the neighborhood, and like other Mediterranean beach towns like Nice, it is conveniently close to the beach.La Quinta Avenida, which runs along the coast just outside the square, is lined with funky boutiques and great restaurants for many blocks. Playa del Carmen appeals to both history fans and outdoor enthusiasts alike because of its closeness to the ancient ruins of Tulum and the abundance of natural landscapes to explore (such as Ro Secreto, Xel-Há, and the underwater depths of the Caribbean Sea). Even the pickiest beachgoers are impressed by Playa's expanses of pristine sand and stunningly blue ocean. Cancun is a relic of Mexico's past; today's sophisticated beachgoers choose the urban "Playa."
Recommended Reading: The Best Places to Visit in Australia
Cabo San Lucas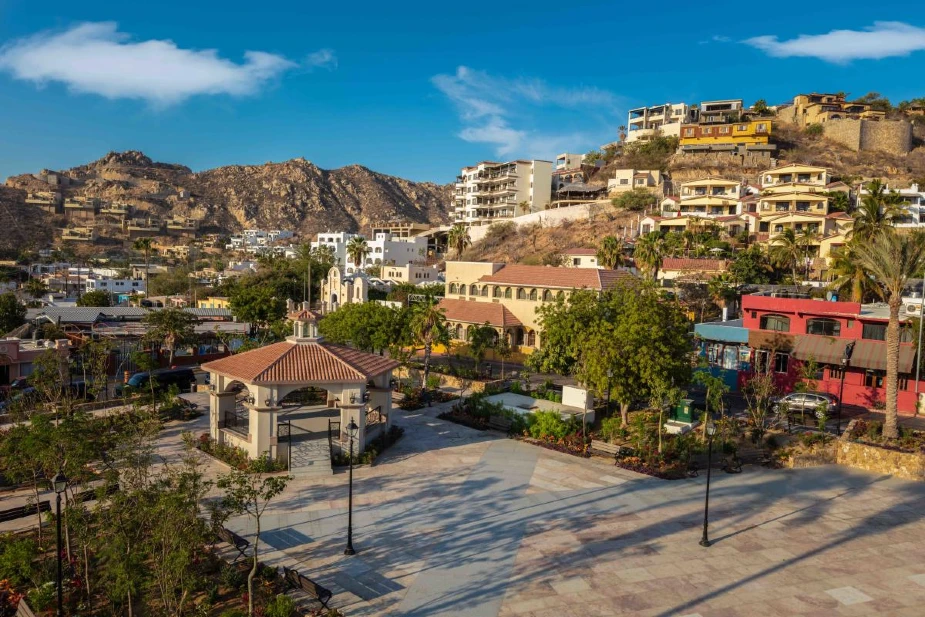 In the 1970s, Cabo San Lucas attracted Hollywood's elite as a posh escape from the "dregs" of show business. The rather gritty character of the town altered when upscale resorts moved in, both here and in the nearby hamlet of San José del Cabo as well as along the 18-mile roadway connecting the two (known as "the Corridor"). In the 1980s, an international airport was built, making it simpler for visitors from all around to board a nonstop trip to the "Los Cabos" region.Look at the expansive golf courses or opulent mansions to see why this location on the southernmost coast of Baja California is still well-known for its luxury. However, the air of exclusivity has faded: spa days are just as sought-after as nights spent at a bar by the beach. Additionally, there is a good chance that you will see college freshmen and celebutantes lounging side by side on the same section of sand.
Huatulco
Huatulco is a beautiful hamlet close to Oaxaca that overlooks the Pacific Ocean and has 36 beaches and nine harbors. Visitors may stay in premium yet understated hotels, and the municipality places a high priority on environmental preservation. As a result, structures are limited to six storeys in height, and a large portion of the lush natural environment is unaltered. Scuba diving and eco-tours are popular pursuits. Spend your days relaxing on the beach and dining at one of the town's many seaside pubs and eateries if you like to take it easy.
Recommended Reading: The Most Scenic Train Rides in the United States
Puerto Vallarta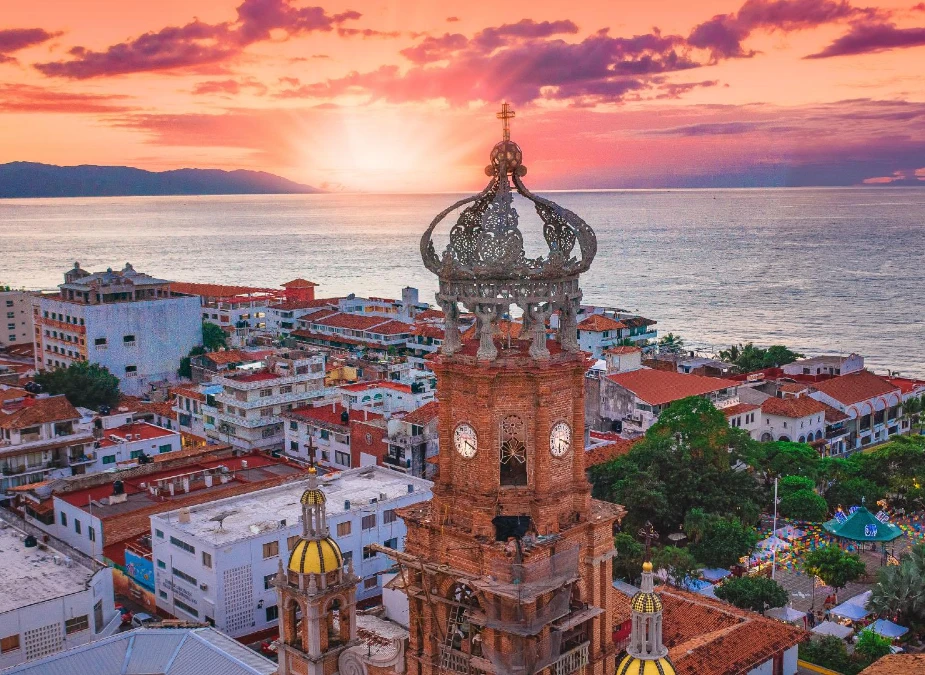 This is more than simply a trip to a beach resort. Puerto Vallarta, often known as "Vallarta" or simply "PV," manages to retain a small-town feel while also having one of Mexico's most distinctive and opulent ocean fronts. You'll find elegance and efficiency mixed together in the hotel and restaurant sections, and the eating selections and hotel options reflect more of the same.The Banderas Bay that hugs the coast and the palm-fringed Sierra Madre mountains that tower in the east are what most people think of when they think of this town on the west coast, but Puerto Vallarta is more than just its surroundings. Spend some time exploring the area's other attractions, such as the delectable cuisine, secret boutiques in the Zona Romantica, bars along the Malecón, and nightclubs with salsa music in the Havana manner.Join one of the top Puerto Vallarta excursions when you need some assistance sightseeing outside of your resort. And if you enjoy taking cruises, you'll be happy to hear that there are discounts available all year long to this location.
Manzanillo
Travelers of all kinds will appreciate a vacation to this Pacific coast location, but anglers know Manzanillo as a top destination for deep-sea fishing for anybody looking for sailfish and marlin. There are several beaches in the city that are ideal for swimming and sunbathing thanks to its two bays, including Playa la Audiencia and Playa Miramar. Kayaking and snorkeling are two other well-liked water sports that may be done here. Visit the little hamlet of Barra de Navidad, which is 30 miles to the northwest, if you have time. It has quaint inns, eateries, and shops along the beach.
Recommended Reading: The Top 5 Cities to Visit in South America
Mexico City
One of the liveliest and biggest cities in the world, Mexico City boasts some of the greatest food in the Western Hemisphere, a famous arts and cultural scene (a whole neighborhood was named a UNESCO World Heritage Site). And it gets better—Mexico City is less expensive and safer than you may think. It guarantees guests an extraordinary stay, making it ideal for the budget-conscious, culture-loving traveler who feels at home in a big, congested location.Some people advise staying in the city for at least a week to see the majority of the famous and historic sites if you want the full experience. You'll find there's still a lot more to discover even after a week. In conclusion, it's best to make detailed plans before beginning.Tenochtitlan, the city's original name, was founded in 1325. In 1521, the Spanish colonized it and gave it the name "Mexico." Nearly 500 years later, much of the current capital still bears the imprint of its pre-colonial past.There are several possibilities in the city to learn about the nation's complex and turbulent past. However, it is also one of the most densely populated cities in the world, and despite the fact that it struggles with issues typical of large cities, such as crime and pollution, many areas, such as Condesa and Polanco, are as safe as any city in the US or Europe. Join one of the top Mexico City tours to see this vibrant city from a local's perspective.
Recommended Reading: The Top 5 Most Beautiful Gardens in Europe
Guanajuato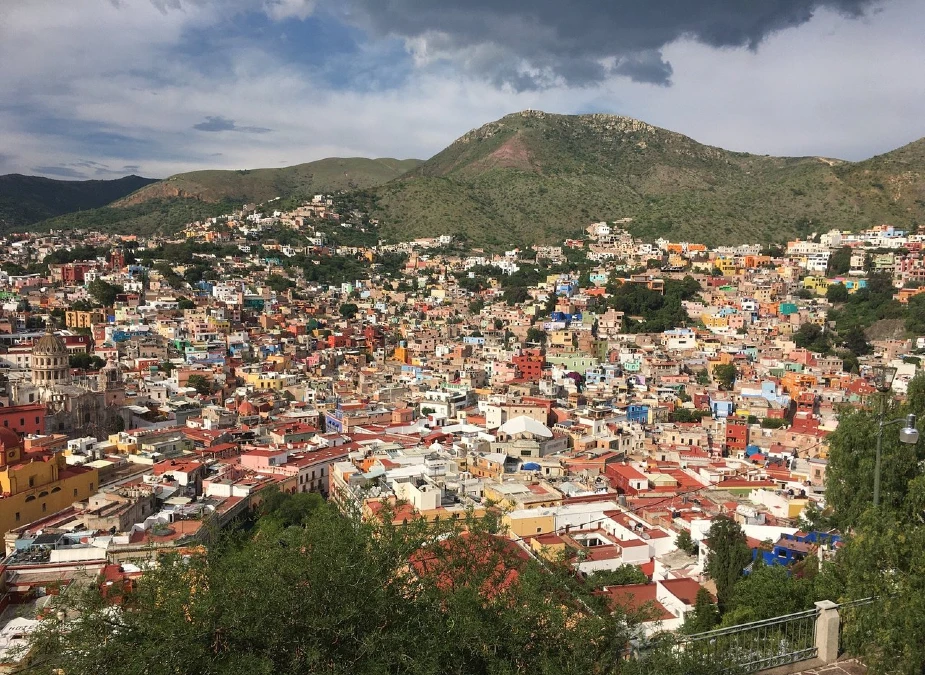 In this UNESCO World Heritage City, you can find elaborate colonial architecture, bustling plazas, and vibrant homes everywhere you look. You may take a walking tour or explore Guanajuato's underground streets and tunnels at your own pace. After viewing the city's lovely architecture and cobblestone streets, stop into the lively Mercado Hidalgo for a snack or gift. Arrive in October when the well-known Festival Internacional Cervantino is taking place if you enjoy art.
Cancun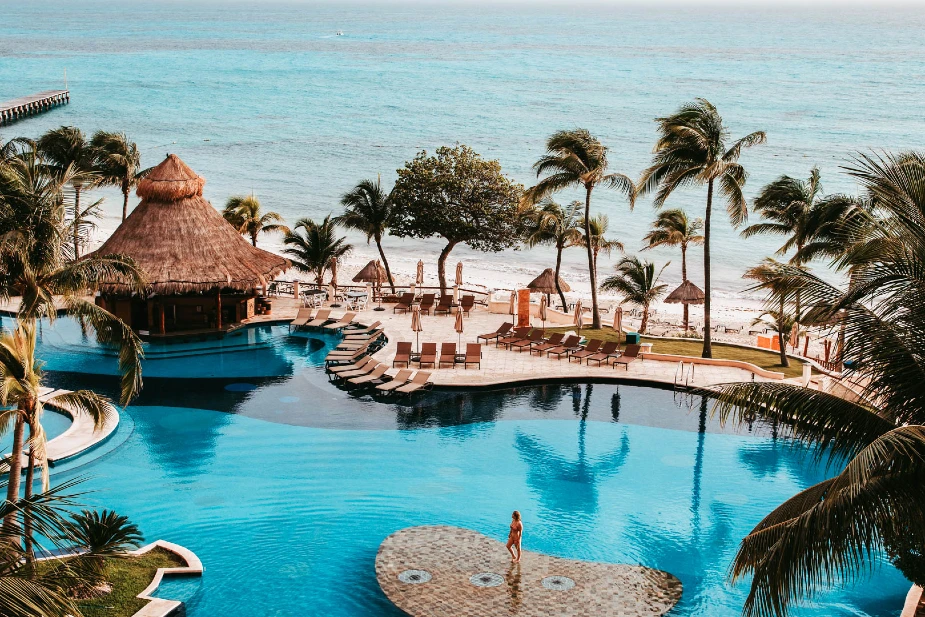 Cancun is a popular destination for spring breakers and tourists looking for a quick beach trip due to its sand, nightclubs, all-inclusive resorts, and affordable flights from the United States. But the city is also close to serene cenotes and lush jungles, making it a great choice for those who enjoy the outdoors. Additionally, tourists can find a variety of affordable street food served from different carts in the downtown area. It is best to visit this city in the autumn or winter to see it at its most serene, although December through April is when the weather is most consistently pleasant.
Puebla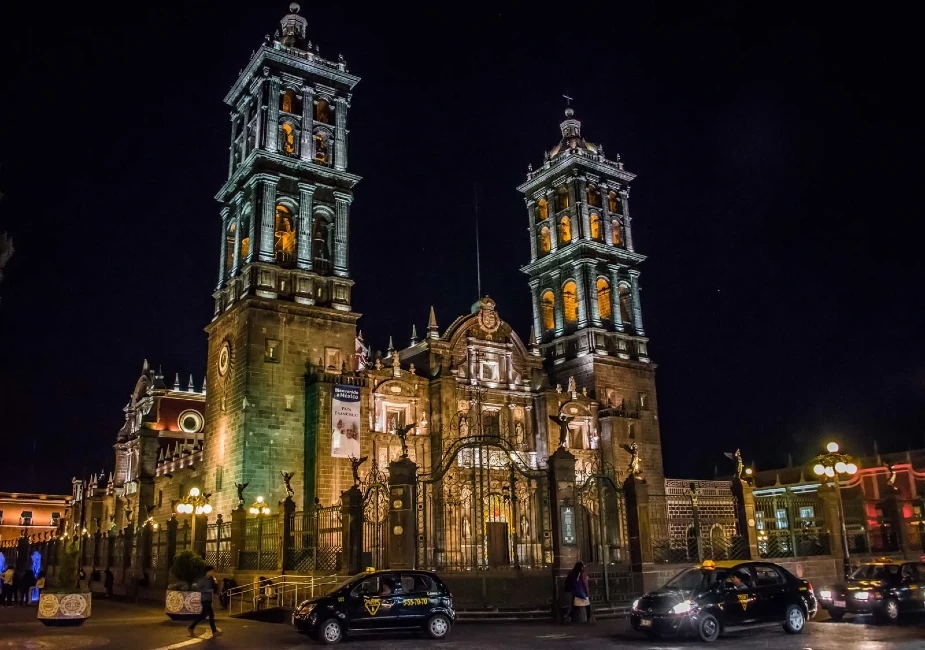 Puebla is the place to go if you want a holiday with lots of real character. Although there are many churches in this colonial city, which is located about 80 miles southeast of Mexico City, its most notable features are its stunning Talavera pottery and its sweet and sour cuisine. Both chiles en nogada (chiles packed with beef and served with a walnut sauce and fruit like peaches, apples, and pomegranate seeds) and mole poblano (prepared with a variety of ingredients, including chiles, meat, chocolate, cinnamon, and garlic) must be tried by visitors. Go to Callejón de los Sapos after sunset to enjoy live music.
Recommended Reading: How to Plan a Budget-Friendly Vacation
Summing Up
As we come to the end of our journey through the best places to visit in Mexico, one thing is certain: this captivating country leaves an indelible mark on every traveler's heart. From the breathtaking landscapes to the rich cultural tapestry, Mexico offers an abundance of experiences that ignite the senses and nourish the soul. Whether you've explored the ancient ruins of Tulum, indulged in the vibrant energy of Mexico City, or found serenity on the pristine beaches of Cancun, the memories created here will stay with you forever.So, bid farewell to this enchanting land, knowing that Mexico's beauty will forever beckon you to return and create even more unforgettable moments.
Beyond the Guidebook: Exploring Mexico's Best Places through FAQs
What culinary delights should I try while visiting Mexico?
Indulge in traditional Mexican dishes such as tacos al pastor, mole poblano, and fresh ceviche to tantalize your taste buds.
Are there any eco-friendly and sustainable travel options in Mexico?
Absolutely! Experience eco-conscious adventures like visiting the biosphere reserves of Sian Ka'an or exploring the sustainable vineyards of Valle de Guadalupe.
Are there any festive events or celebrations worth experiencing in Mexico?
Yes! Join the vibrant Day of the Dead festivities in Oaxaca, witness the colorful parades during Carnival in Veracruz, or celebrate the Mexican Independence Day on September 16th in Mexico City.
Are there any outdoor adventure opportunities in Mexico?
Yes! Experience adrenaline-pumping activities like zip-lining in Puerto Vallarta, hiking in Copper Canyon, or surfing in Sayulita.
What are the top wildlife encounters one can have in Mexico?
Witness the incredible whale migrations in Baja California, swim with whale sharks in the waters of Isla Mujeres, or observe sea turtles nesting in Akumal.
Featured Image: Worldfootprints.com