Explore South America: A Diverse and Exciting Continent
South America is a culturally, historically, and naturally beautiful continent. This region of the world has something for everyone, from the breathtaking Andes Mountains to the lush Amazon Rainforest. Here are the top five cities to visit in South America for people wishing to experience the varied cities of the continent:
Rio de Janeiro, Brazil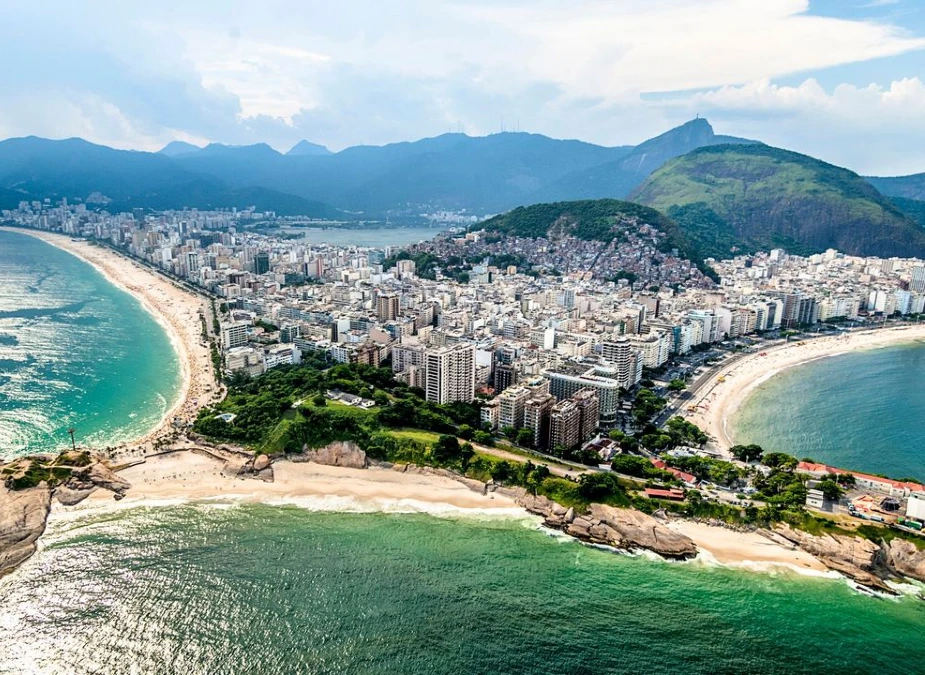 Rio de Janeiro is without a doubt one of South America's most recognizable cities. Rio is a must-see trip because of its beautiful beaches, vibrant nightlife, and cultural sites. Christ the Redeemer, a 98-foot statue that towers above the city from atop Corcovado Mountain, is one of the city's most recognized attractions. Visitors may take a beautiful train journey up the mountain to get a close look at the monument and enjoy spectacular views of the city below.Another highlight of Rio is its Carnival, a large festival held in the weeks preceding Lent. The streets are packed with music, dancing, and colorful costumes during Carnival, making it a very unique event. Sugarloaf Mountain, the Selaron Steps, and the iconic beaches of Copacabana and Ipanema are among the significant sights in Rio.
Buenos Aires, Argentina
Buenos Aires is Argentina's capital and one of the liveliest cities in South America. Buenos Aires, known as the "Paris of South America," is a city rich in culture, history, and architecture. Visitors may stroll through the vibrant neighborhoods of La Boca and San Telmo, where tango music can be heard on almost every street corner. There are also other museums in the city, including the well-known MALBA, which exhibits Latin American art.Buenos Aires is also a city of superb cuisine and wine, where tourists may sample some of the world's greatest steak and wine. Visitors may observe the final resting places of many of Argentina's most renowned personalities, including Eva Perón, at the city's famed Recoleta Cemetery.
Lima, Peru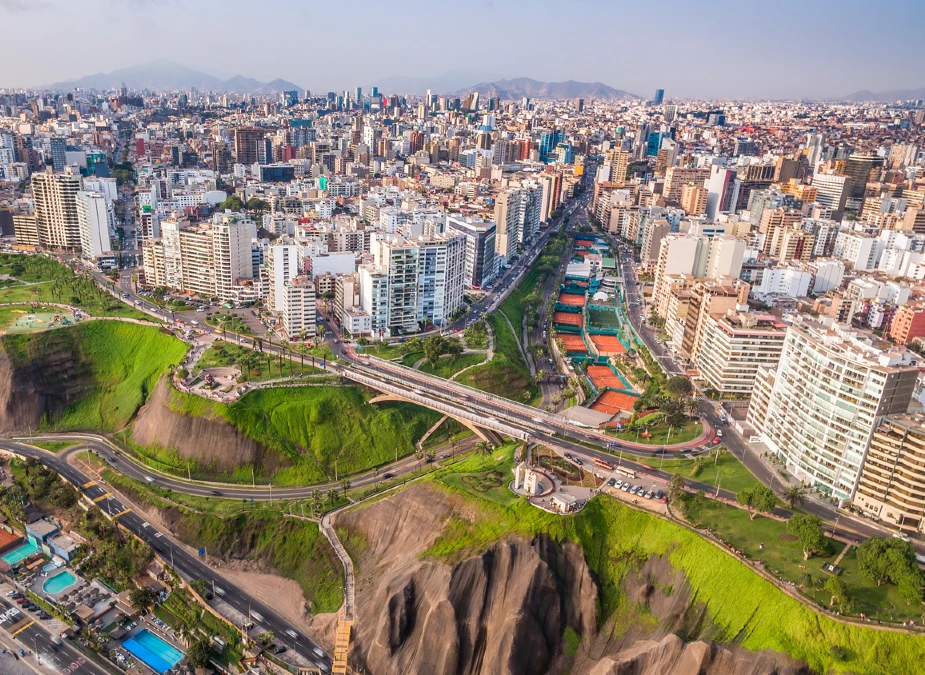 Lima, Peru's capital, is a city rich in history and culture. Visitors may visit the adjacent Inca ruins of Machu Picchu, as well as the historic neighborhoods of Barranco and Miraflores. The city is particularly famous for its fine food, which combines native Peruvian flavors with cosmopolitan influences.The Huaca Pucllana, an ancient pyramid dating back to 400 AD, is one of Lima's most recognizable sights. Visitors may have a guided tour of the site and learn about the Inca civilization's history. With its stunning colonial architecture and elegant churches, the city's historic center, a UNESCO World Heritage Site, is also a must-see.
Cartagena, Colombia
Cartagena is a Colombian coastal city famed for its beautiful architecture, colorful streets, and active nightlife. The city's ancient Old Town, which is enclosed by a centuries-old wall, is a UNESCO World Heritage Site and a must-see for any Colombian visitor.Visitors to Cartagena may visit the city's various museums and cultural attractions or simply relax on the city's lovely beaches. Many of the city's restaurants provide fresh ceviche and grilled fish, and the city is also recognized for its superb seafood.
Santiago, Chile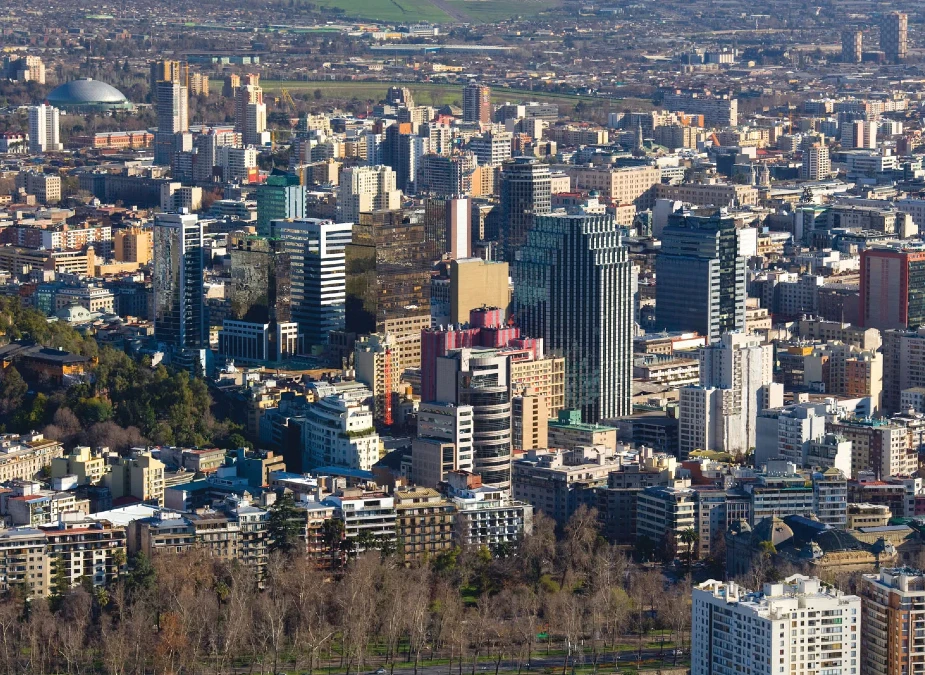 Santiago is Chile's capital and a city rich in history and culture. The city's various museums and cultural attractions, including the well-known Chilean Museum of Pre-Columbian Art, are open to visitors. There are also various parks and green places in the city, such as Cerro San Cristobal, which provides spectacular views of the city below.The Palacio de la Moneda, Santiago's presidential palace erected in the 18th century, is one of the city's most recognizable buildings. Visitors to the palace may take a guided tour and learn about Chilean history and politics.Santiago is a great place to go if you want to do outdoor things. The breathtaking Andes Mountains that surround the city provide fantastic chances for hiking, skiing, and other outdoor experiences. The various hiking paths that weave through the mountains may be explored, or visitors can take a day excursion to the surrounding ski slopes.
Conclusion
In conclusion, South America is a continent that provides a wide range of interesting and varied vacation places. Everyone will find something to enjoy in this region of the world, from the energetic streets of Rio de Janeiro to the revered landmarks of Santiago. These five cities are essential stops for anybody traveling across South America, regardless of whether your interests are in history, culture, or outdoor adventure.
Recommended Reading
#The Best Places to Eat in New York City
#The Most Scenic Train Rides in the United States
#The Best Places to Visit in the United States
Addressing the Safety, Culture, and Other Travel Tips for Visiting the Cities of South America.
Does knowing Spanish make it necessary to travel to these South American cities?
It is not required to speak Spanish in order to go to these cities, however, it is useful. There are many English-speaking residents and service providers for tourists, and translation software or services are always an option.
How can one enjoy Chilean wine in Santiago the best?
To sample some of the greatest Chilean wines, tourists can take a day excursion to the adjacent vineyards in the Casablanca or Maipo valleys.
What is the greatest way to enjoy Buenos Aires' nightlife?
Visitors may explore the various pubs, nightclubs, and live music venues in Buenos Aires, which is noted for having a vibrant nightlife.
What is the most effective approach to touring Cartagena's ancient Old Town?
The Old Town is best explored on foot because driving via its winding lanes and colonial buildings is challenging.
How can one go from Lima, Peru, to view the Inca ruins at Machu Picchu?
The closest city to Machu Picchu is Cusco, from whence tourists may take a picturesque train trip to the ruins before taking a bus or hiking there.
Featured Image: En.wikipedia.org