The Finest Locations to Experience the Dangerous Escapes
Adventurers are constantly searching for the next exhilarating adventure to cross off their bucket list. Adventure travelers aren't hesitant to take chances and exceed their limitations, whether they're bungee jumping from a bridge, snorkeling with sharks, or trekking difficult terrain. I'll list the top 10 best places in the world for adventure seekers in this article.
New Zealand
The world's center of adventure is frequently referred to as New Zealand. With its breathtaking scenery, highlands, lakes, and rivers, New Zealand has an array of outdoor pursuits, including heli-skiing, bungee jumping, and trekking the Milford Trail, one of the most well-known hiking paths in the world.
Costa Rica
Nature lovers and those looking for adventure will find heaven in Costa Rica. Costa Rica provides sports like zip-lining, surfing, white whitewater kayaking, and jungle trekking because of its beautiful beaches and national parks. To see nocturnal wildlife like bats and sloths, visitors may also take a nighttime tour.
Nepal
Adventurers frequently travel to Nepal, which is located in the Himalayas, the tallest mountain range in the world. For many hikers, Mount Everest represents the pinnacle of difficulty, but Nepal also offers various treks including the Langtang Valley trip and the Annapurna Circuit trek. In addition, white water rafting, zip lining, and paragliding are available to visitors.
South Africa
For travelers looking for adventure and the excitement of a safari, South Africa is a prime attraction. The big five creatures—the lion, leopard, elephant, rhino, and buffalo—can be seen on game drives among other wildlife. Additional activities include trekking in Table Mountain Nature Reserve, bungee jumping, and shark cage diving.
Peru
The renowned Inca Trail, a four-day walk to the historic ruins of Machu Picchu, is located in Peru. The trek is a must-do for every adventure lover and provides breathtaking vistas of the Andes Mountains. White water rafting, sandboarding, and jungle treks through the Amazon rainforest are other activities available to tourists.
Norway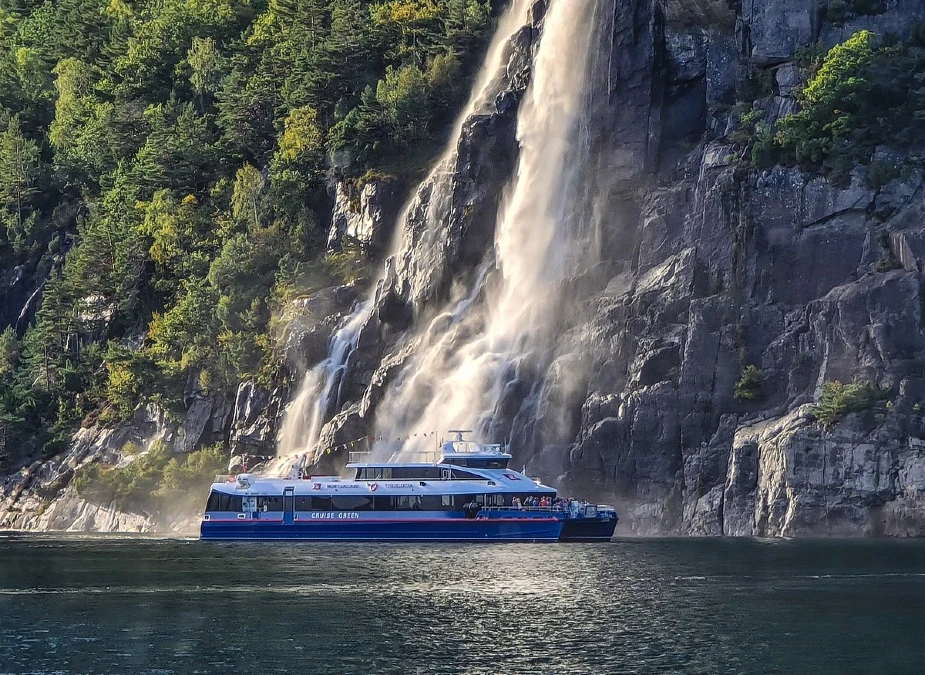 Norway is an adventurer's paradise with its fjords, mountains, and glaciers. Fjord cruises, hikes to the Trolltunga or Preikestolen peaks, dog sledding, and Aurora Borealis sightings are all available to tourists. Another well-liked location for snowboarding and skiing in Norway.
Canada
There are countless options for adventure in the enormous nation of Canada. Tourists may trek the Canadian Rockies, do white water rafting, and kayaking, and go on a jungle safari to view bears, moose, and whales. Skiing and snowboarding enthusiasts love Canada because it has world-class destinations like Whistler and Banff.
Thailand
Thailand is a well-known destination for adventure tourism for its beautiful beaches, temples, and delectable cuisine, but it's also a terrific place for those looking for adventure. Tourists may enjoy scuba diving in the pristine seas of Koh Tao, embark on a forest excursion to observe waterfalls and animals, and rock climb at Railay Beach.
Australia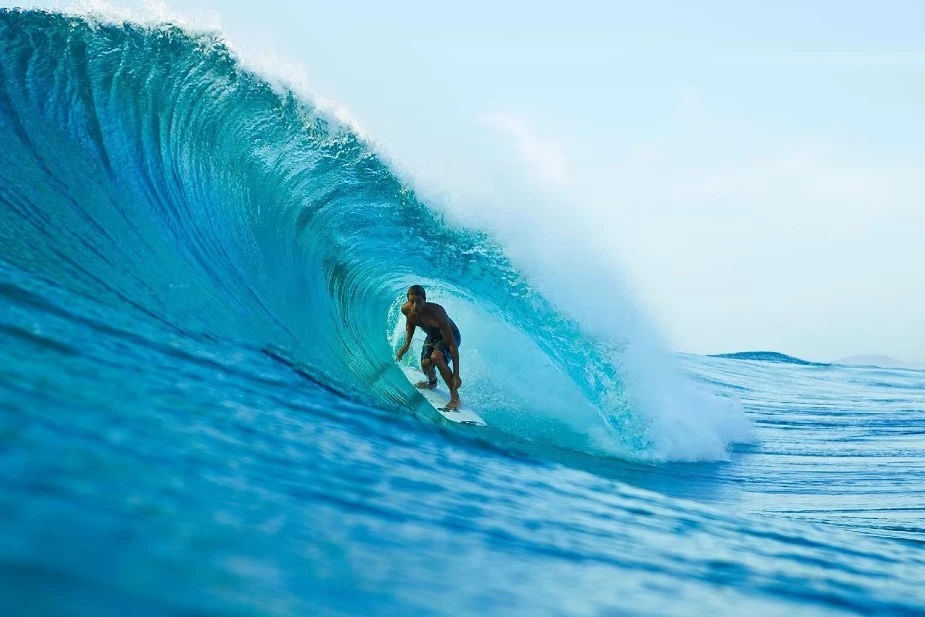 Australia, from the Wilderness to the coral reefs of the Great Barrier Reef, is one of the best places to travel for adventure. A car trip down the Great Ocean Road, surfing at Byron Bay, bungee jumping in Cairns, and climbing in the Blue Mountains are all options for thrill-seekers. Australia is a well-liked location for snorkeling and scuba diving.
Iceland
Iceland provides breathtaking adventure travel places for those looking for exhilarating experiences. Glacier trekking, snowmobiling, ice cave exploring, and whale viewing are a few of the well-liked pursuits. Its natural treasures, like the Blue Lagoon, and waterfalls, offer unique activities. The untamed landscape of Iceland is ideal for outdoor enthusiasts, and each experience is made more magical by the Northern Lights.
Conclusion
Across the world, there are so many best places to travel for adventure seekers. Travelers may engage in a variety of activities and discover unusual cultures from top adventure destinations, from the rainforests of Costa Rica to the outback of Australia. Several locations provide realm white-water raft, bungee jumping, and many other heart-pounding activities for thrill-seekers. Kayaking, zip-lining, and motorcycling are available for those seeking a more sedate excursion. The best adventure tourism destinations in the world have something to offer everyone, no matter what kind of experience they are searching for.
Recommended Reading
#The Best Backpacking Gear for Your Next Adventure
Responded to the questions of intrepid explorers.
How adventurous can I expect New Zealand to be?
A wide range of adventure sports, including bungee jumping, skiing, kayaking, skydiving, caving, ziplining, and hiking, are popular in New Zealand.
What is the most thrilling water adventure in Costa Rica?
The most thrilling water adventure in Costa Rica is white water rafting. It is a popular activity in many areas of Costa Rica.
Between Australia and Thailand, which place is better for scuba diving?
Thailand is generally considered to be the better of the two options for scuba diving. Thailand boasts warmer waters, a more diverse variety of aquatic life, and an extensive network of dive sites. Australia, on the other hand, is known for its mild weather and great visibility but has fewer locations for scuba diving.
Where can children go for water adventures?
Places like water parks, lakes, swimming pools, beaches, and rivers come to mind as potential locations for kid-friendly water adventures. These locations include family-friendly activities including water parks, kayaking, and fishing. Also, many of these places provide rental equipment, which can enhance the enjoyment of the activity.
Where is the ideal location for thrill seekers?
Destinations featuring adventurous activities like bungee jumping, skydiving, trekking, and white water rafting could be appealing to thrill-seekers. The top places for thrill-seekers are Nepal, Costa Rica, Australia, and New Zealand.
Featured Image: Tripadvisor.in