There are always options for places to eat in London, England, but figuring out which restaurants are the best is a different story. The fact that so many of the finest chefs worldwide call the nation's capital home and have received their training abroad helps and hurts because they bring new flavors and concepts to the city and foster a vibrant and ever-evolving food scene.
La Famiglia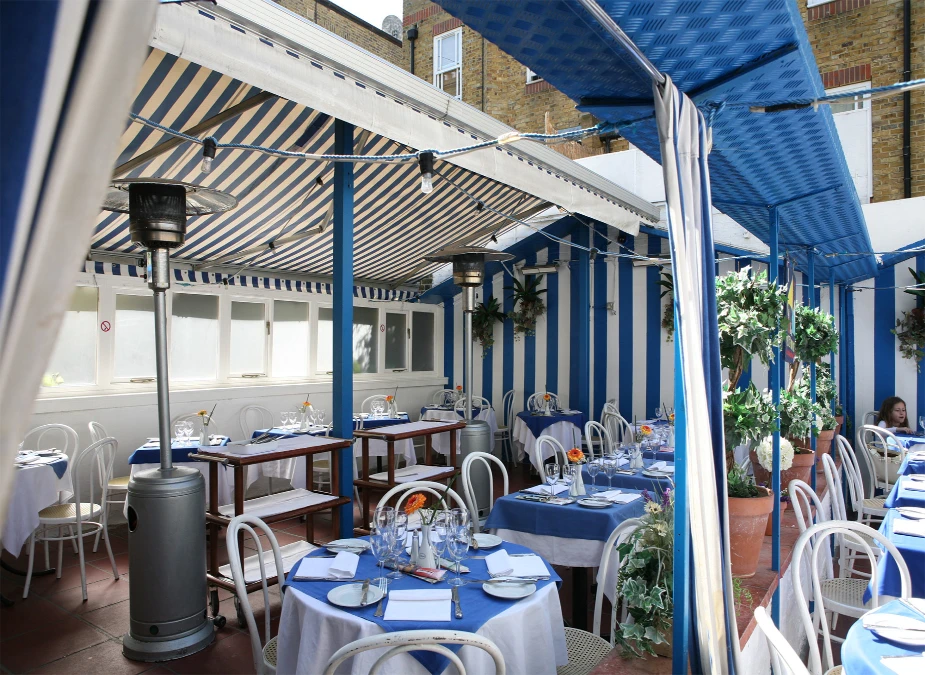 This family-run establishment in London's trendy Chelsea neighborhood has been making a name since 1966 amid a sea of great Italian food options. This is an excellent restaurant to stop by any time of year because it offers seating indoors and outdoors. Still, if you go in the summertime, they have a beautiful outdoor balcony that enhances the dining experience. They are one of the best places to eat in London, England.
Spring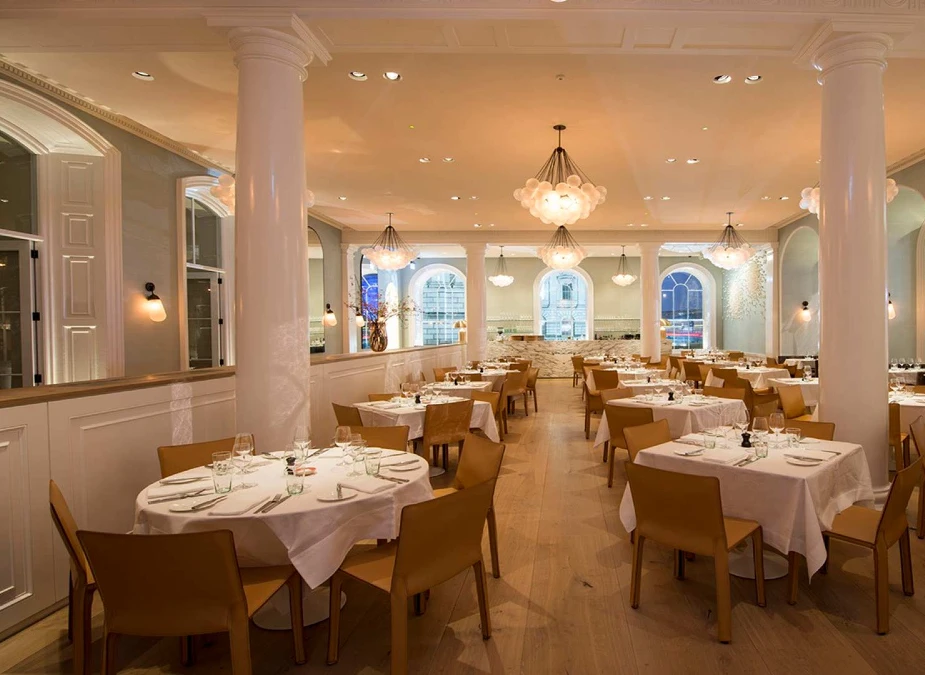 The dreamy dining room at Spring, which is housed in the opulent neo-classical Somerset House, is decorated with shades of pastels, Italian marble, and flourishing wall art. The room is lit up by natural light during the day and softly glows at night.
Skye Gyngell's menus frequently feature Italian food, but because she is a food explorer, she also includes items like labneh, persimmon, and fermented chilis. It's an expensive, subduedly elegant, and trend-free place to have deliciously appropriate adult dinners. It is one of the top places to eat in London.
Kricket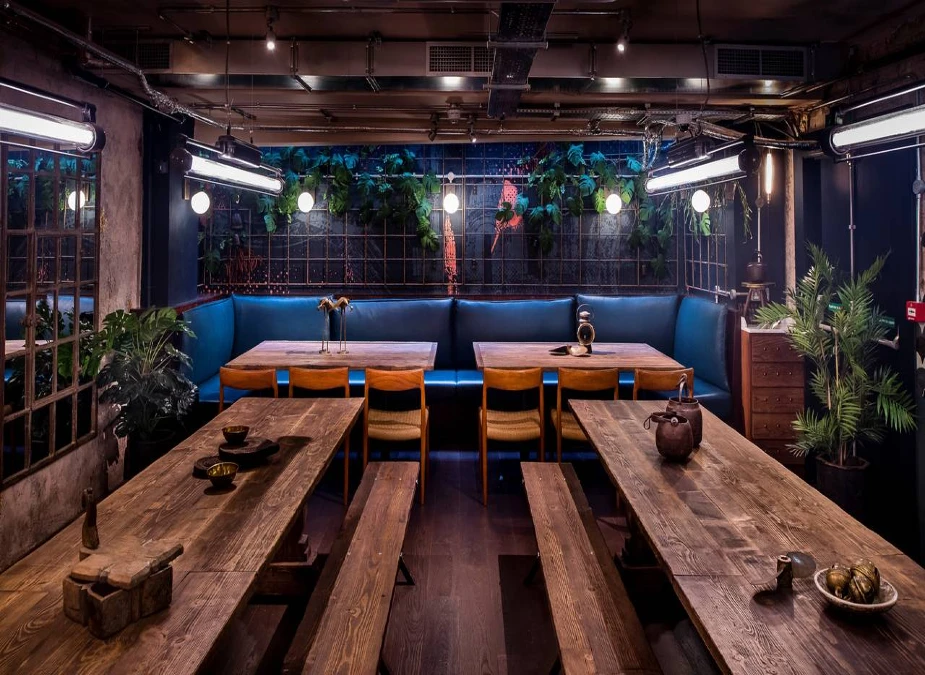 You can find Indian-inspired cuisine at this trendy, two-story Soho restaurant. There are many Indian dishes that the chefs in the restaurant beautifully craft. The dishes will give you a fresh flavor and a great taste of spices used in India. Dishes arrive almost immediately, and service is excellent.
Therefore, you can keep placing other dishes on your order without waiting longer to get to the masala chai. Although it's more fun to go on a date and squeak in at the counter and observe the chefs at work, booking as a group allows you to make a reservation, skip the line, and sample most of the menu. It is also one of the best Indian restaurants in London.
Gloria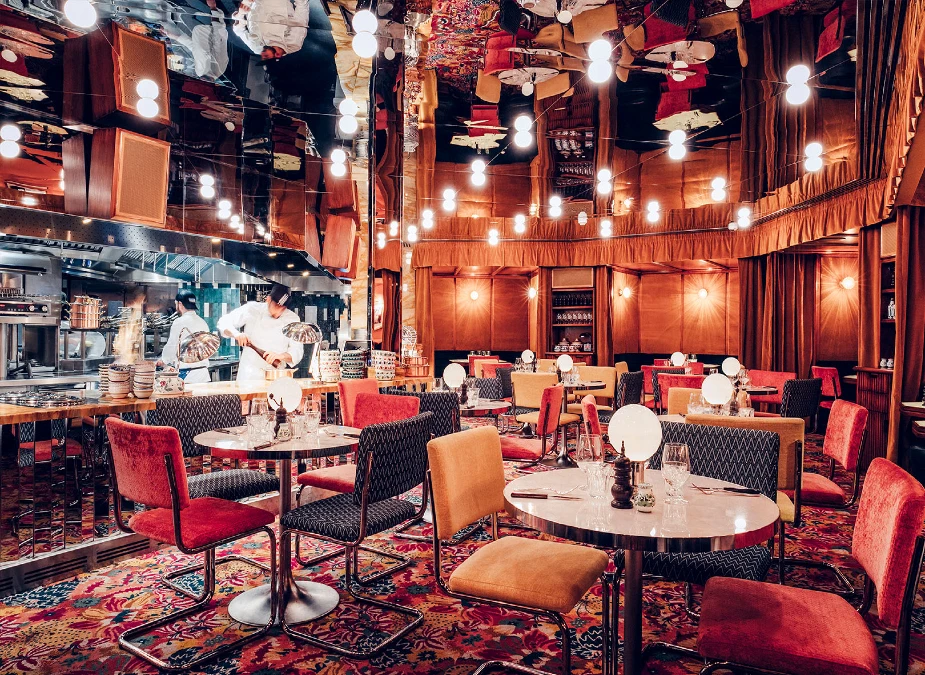 The Big Mamma Group's first London restaurant, whose Paris spots have dominated the city's dining scene, is about the party atmosphere. Gloria, a pastiche of a 1950s trattoria relocated to a Shoreditch Avenue corner, is bold but impossible to resist these places to eat in New London. A tangle of Mafalda pasta stuffed with black truffles is on the menu, along with truffled burrata and luscious carbonara creatively mixed inside a platter of pecorino cheese.
Flor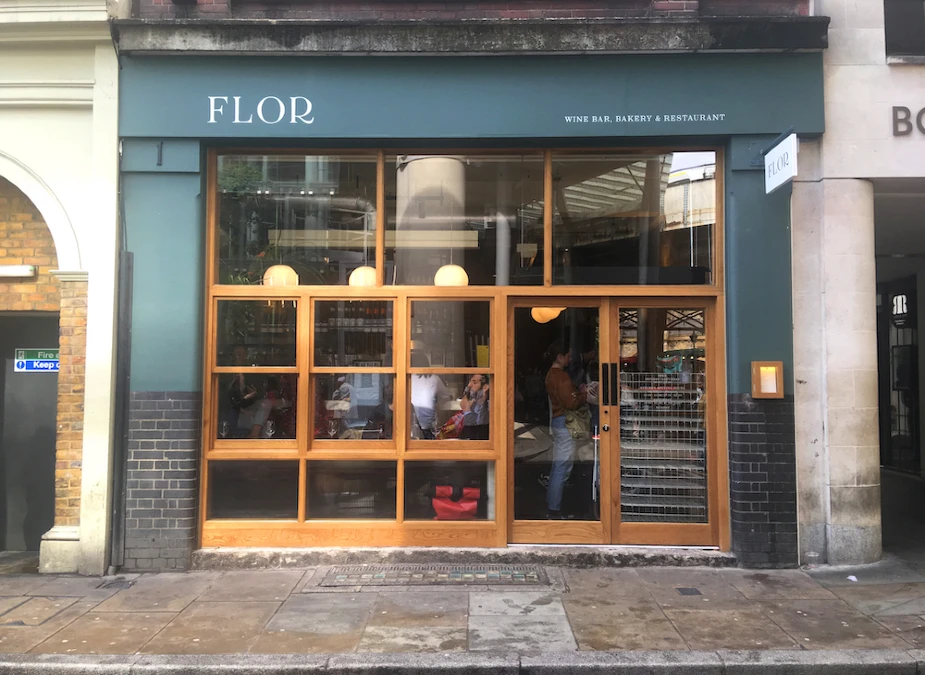 Since it is the long-awaited younger sister of Lyle's, a restaurant with a Michelin star, Flor in Borough Market, has some serious credentials. Its wine bar on the ground floor also functions as a bakery renowned for its sourdough. Because there are limited supplies, buy a loaf when you arrive. To say that the kitchen is tiny would be an exaggeration; even four chefs seem crammed in there.
Stools, only for walk-ins, line the window and marble top it overlooks. The menu is purposefully straightforward because there is little room for storage (or chefs). From anchovy toast topped with cured Noir de Bigorre ham to a supple lettuce salad laced with stored parmesan cheese, toasted hazelnuts, and lemons, it's all about the finest ingredients, expertly crafted into small plates. Here in this fun place to eat in London, remember to order the sourdough and request four or five dishes.
St. John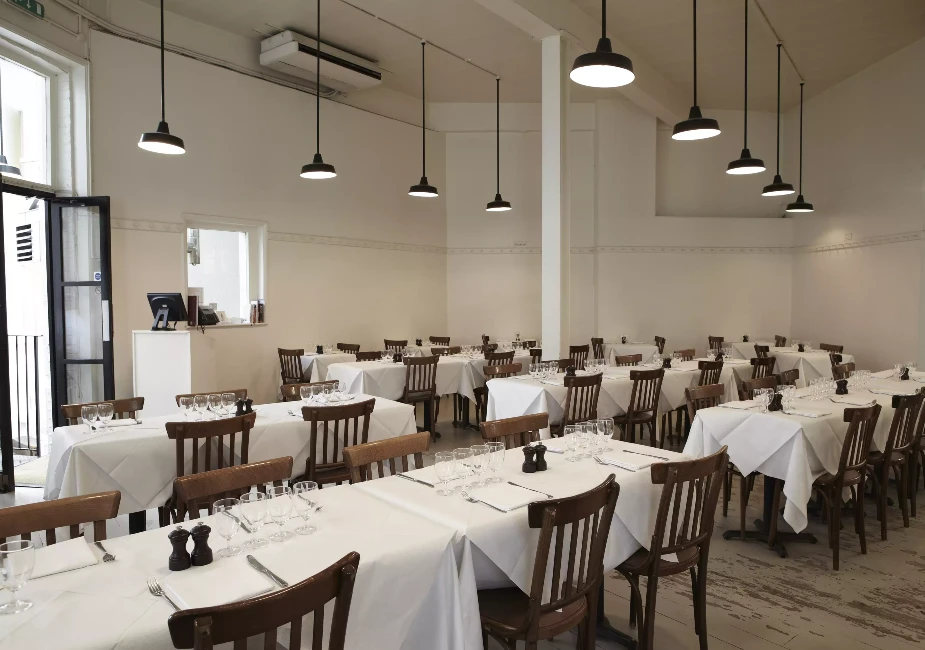 Any foodie in London, including the countless chefs who received their culinary education at St. JOHN before starting their businesses, has an affinity for it. Come for a nose-to-tail meal; the menu may include everything from deviled kidneys to the lavish roasted bone marrow, or you may prefer something less carnivorous like the earthy roasted beetroot with goat's curd. Be aware of the madeleines that are baked to order. It is one of the cool places to eat in London.
Bright London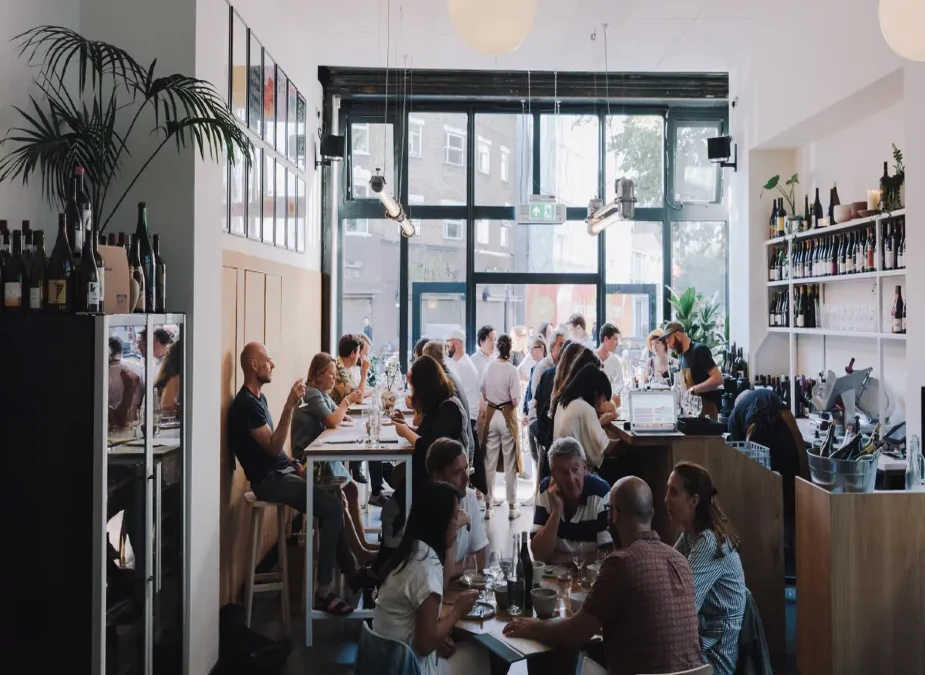 P.Franco, a Clapton wine bar with 12 seats, is where Bright's owners first gained fame. The food was excellent, and the pét-nats were excellent. Guest chefs prepared the food for the challenge on a two-ring hob. Bright, their follow-up, is situated in London Fields' periphery. Locals visit the light, uncluttered bar and restaurant during the day—this time with a real kitchen. Candles light the room at night, and drinks are served all night. The food is unassuming but delicious, with charcoal-grilled mackerel and immaculately fresh crudités, all accompanied by a rich, parsley-and-parmesan dip that is chlorophyll-green. It's worth trying a chance on ingredients that sound difficult like the tagliatelle finished with chicken-offal ragu. These restaurants for families in London are very beautiful and must try.
The Ledbury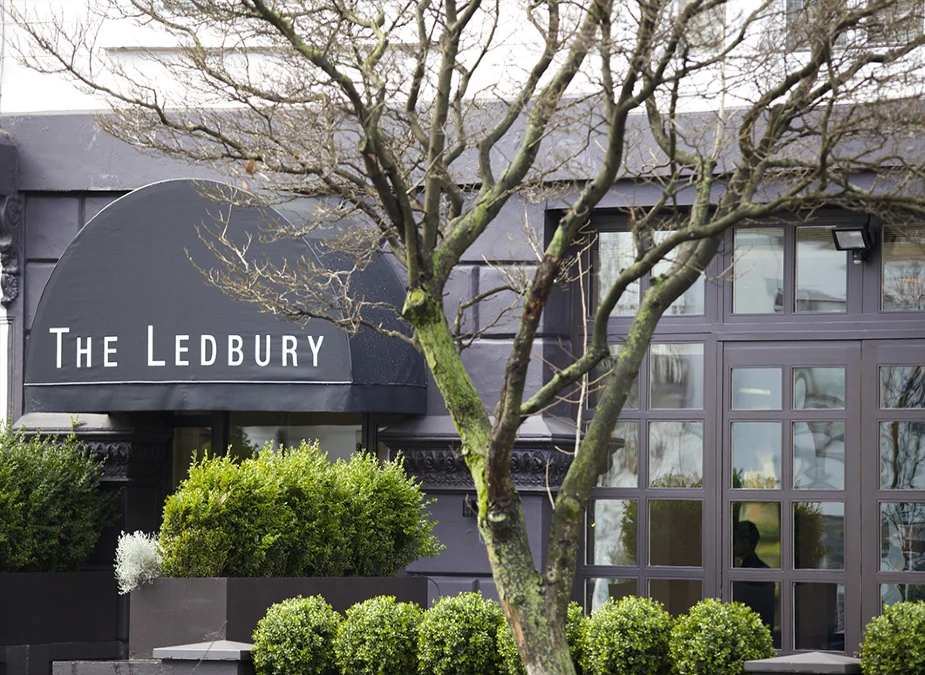 At Brett Graham's restaurant, reservations should be made several months in advance due to high demand. The menu is an ode to the British landscape and was created with absolute confidence. Even though the menu constantly changes, some delicious dishes, like a pheasant's egg with truffle oil, are always available. Sneak in for the four-course lunch, which is (slightly) less expensive, or spend money on the tasting menu.
Questions Tourist Might Asks
What London delicacy is famous?
One of London's most well-known dishes is fish and chips; street corners are frequently where you can find the most delicious fish and chips. Even if you've already had fish and chips, the English version has to be tried and offers excellent value.
What exactly is an English breakfast? 
Bacon, sausages, eggs (usually fried), baked beans, toast, black pudding, mushrooms, and grilled tomatoes are common ingredients in a full English breakfast, a staple food in the UK. Another common name for a full English breakfast is "fry up."
Are there any good wine bars in London?
London is home to some fantastic wine bar options due to its closeness to some of the finest wine places in the world throughout Europe. In London's neighborhoods, distinctive wine bars serve everything from natural to imported wines. 
What does elevenses mean in England? 
'Tea time' is another name for the elevenses in England. This is a brief break in the late morning, during which one might enjoy a cup of tea and biscuits.
When exactly should you eat a Sunday roast?
Although a pub roast is typically available anytime after noon, it is recommended that you head for the roast in the early afternoon because some nightclubs often sell out due to popularity.
Featured Image: Londonxlondon.com