Small communities in Europe are ignored by far too many tourists. Large, culturally significant cities like Paris and Rome typically receive all the focus when it comes to European trips. But behind all the tourist attractions and selfie-stick-wielding visitors,

Europe is home to countless little locations with populations much smaller than the queue for the Eiffel Tower. And in spite of their small size, they nonetheless provide the same outstanding architecture and breathtaking scenery as their urban counterparts.

These 26 fairytale villages, from a lakeside hamlet in Austria to a hauntingly lovely village in Romania, are the stuff of European fantasies. For your safety, be aware that there are several magnificent bell towers and cobblestone streets up ahead.
Flam, Norway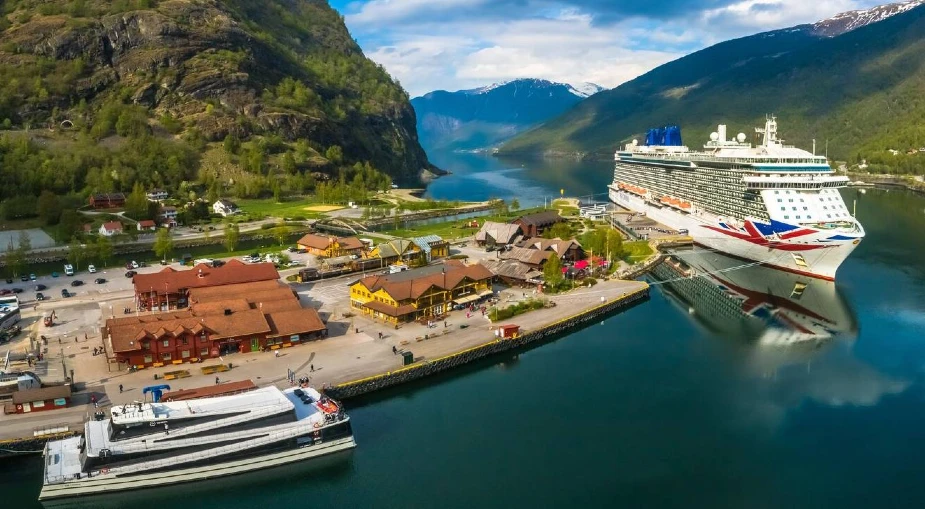 Population: 350
The little hamlet of Flam welcomes ships sailing through western Norway's enormous Sognefjord, unquestionably one of the most picturesque cruise ports in all of Europe. The town is dotted with brightly coloured homes and encircled by undisturbed green hills, but it is arguably most known for being home to Flamsbana, the steepest railway in the whole world. Get aboard the train at Flam and ride it to the top of Myrdal Mountain, passing by waterfalls and snow-capped summits.
Recommended Reading: The Best Places to Visit in Australia
Rothenburg ob der Tauber, Germany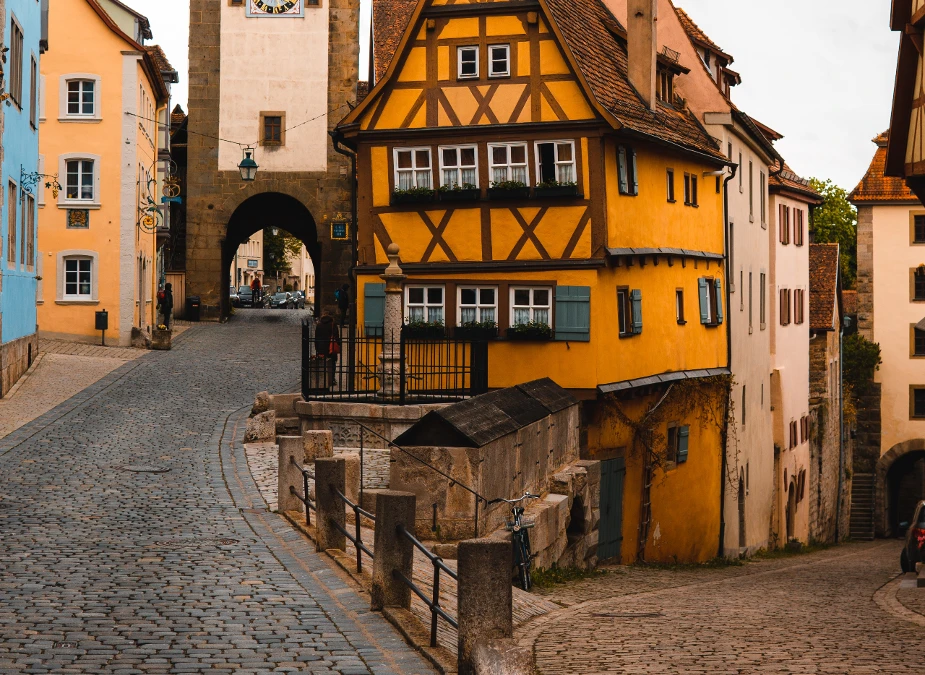 Population: 10,930
Millions of people visit Rothenburg ob der Tauber each year for its restored medieval Old Town and its colorful facade that were built for Instagram. If at all possible, try to schedule your trip during December, when the town is transformed into a winter wonderland with now-covered rooftops, lighted stores, and cozy pubs. Therefore, it is important to visit the Reiterlesmarkt, one of the best Christmas markets in the country.
Castelluccio, Italy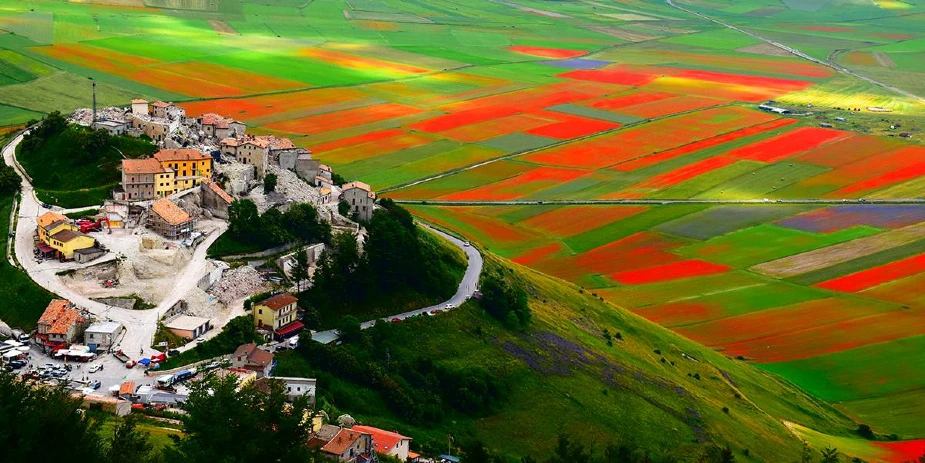 Population: <150
Castellucio, the highest settlement in the Apennine Mountain Range, is perched on a precipitous slope at 5,000 feet above sea level. It is also undoubtedly the most picturesque. The settlement is surrounded by snow-capped mountains on one side and lush, fertile plains on the other, which in the spring burst into bloom with red poppies, violets, and rapeseed (schedule your visit to coincide with their blossoming, from late May to early June). Sadly, an earthquake in 2016 made the community essentially uninhabitable, although some of the surviving people have reopened businesses that tourists can visit.
Recommended Reading: The Best Places to Visit in Africa
Sighișoara, Romania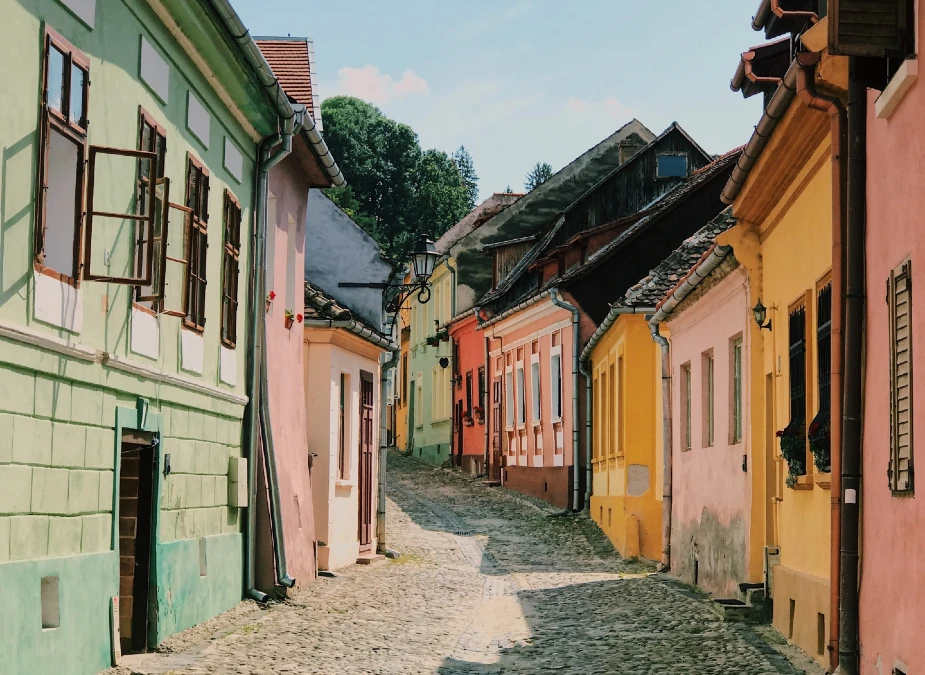 Population: 26,370
If you prefer your Eastern European cities to have a dread element, then Sighişoara in Transylvania is for you.Vlad the Impaler, the wicked Prince of Wallachia who inspired Bram Stoker's Dracula, was born in this mediaeval town.Tour his boyhood home which has a modest torture museum or risk Holy Trinity Church's creepy and creaking stairs after dark for the best thrills.I'm not a big admirer of the macabre.? Sighişoara's UNESCO-protected old center and alleyways dotted with colorful residences provide a charming fairy tale atmosphere – minus the evil guys.
Reine, Lofoten Islands
Population: 314
The Lofoten Islands, located right off Norway's northern coast, are simply breathtaking: picture towering fjords, icy beaches populated with surfers, and colorful fishing communities. Reine on the island of Moskenesoya is one such settlement, located around 190 miles southwest of Tromso above the Arctic Circle. The yellow, stilted houses of the village are flanked by craggy mountains and freezing seas, making it about as gorgeous as it gets.
Recommended Reading: The Best Family-Friendly Resorts in the Caribbean
Cobh, Ireland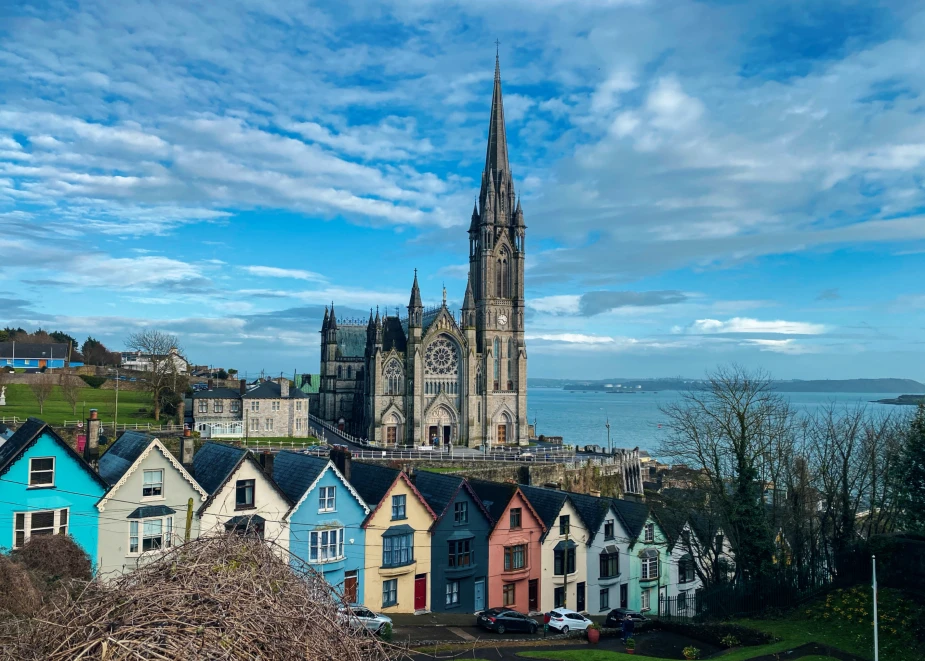 Population: 12,800
With its rows of candy-colored cottages along the lake and a soaring church guarding the harbor, Cobh redefines lovely. This town is very popular with cruise ship passengers, with over 60 ships calling here each year. In reality, Cobh was the RMS Titanic's final port of call, and the city now has a commemorative museum.
Korcula, Croatia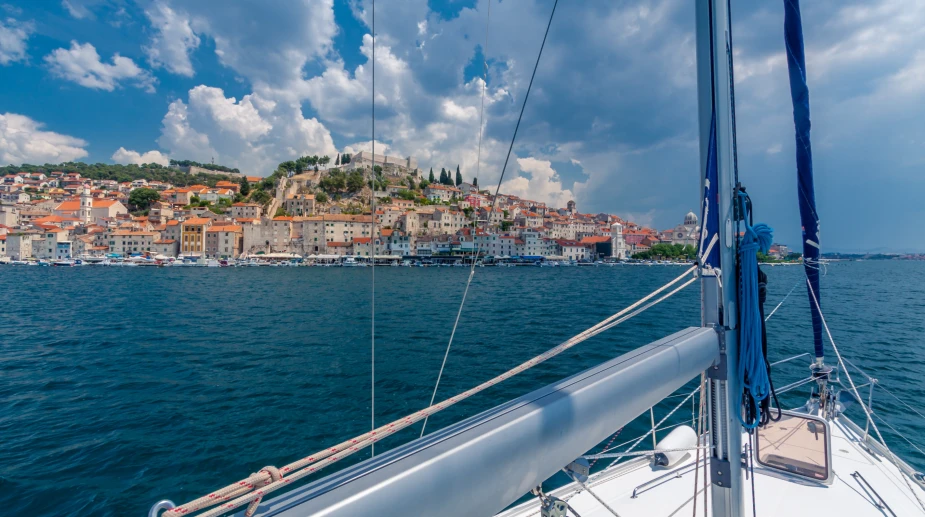 Population: 5,663
Korcula, one of Croatia's most popular islands, is known for its white wine and lush woods. Its largest town, Korcula, is dubbed as "Little Dubrovnik" because of its fortified medieval walls and small alleyways. The place of explorer Marco Polo's reputed birth is available to visitors, according to local mythology.
Tórshavn, Faroe Islands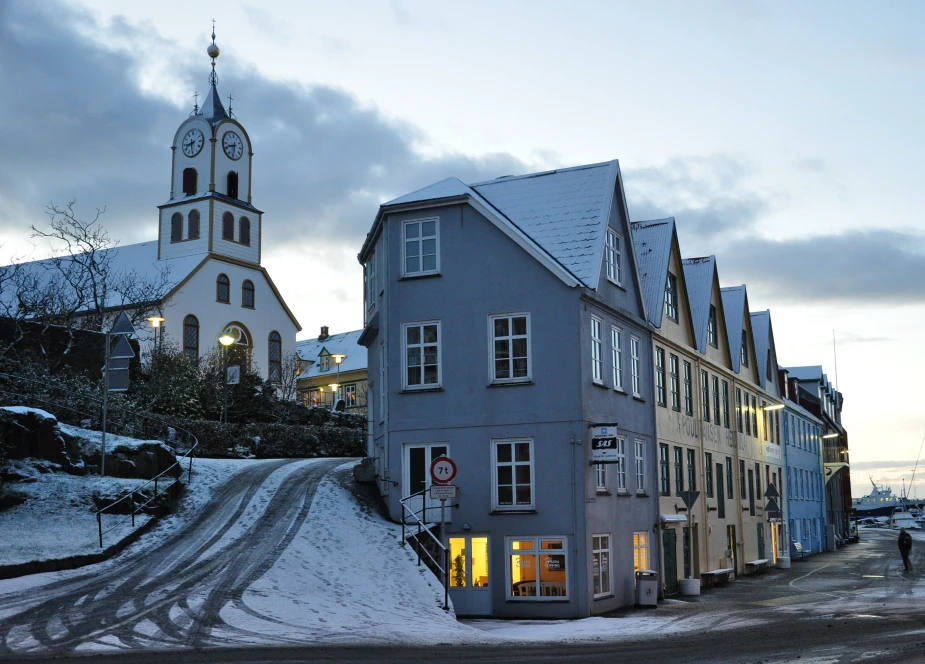 Population: 13,083
The Faroe Islands, which are nominally a part of Denmark and are located in the North Atlantic Ocean between Iceland and Norway, are home to plenty of puffins and homes with grass roofs that will satisfy tourists for days. The largest city in the archipelago and Tórshavn's capital is located on the east coast of Streymoy Island, hidden behind a busy harbor. 18th-century churches, a few museums, a little Old Town, and rows of buildings with red and black paint may all be found inside the 66.8 square mile metropolis.
Ísafjörður, Iceland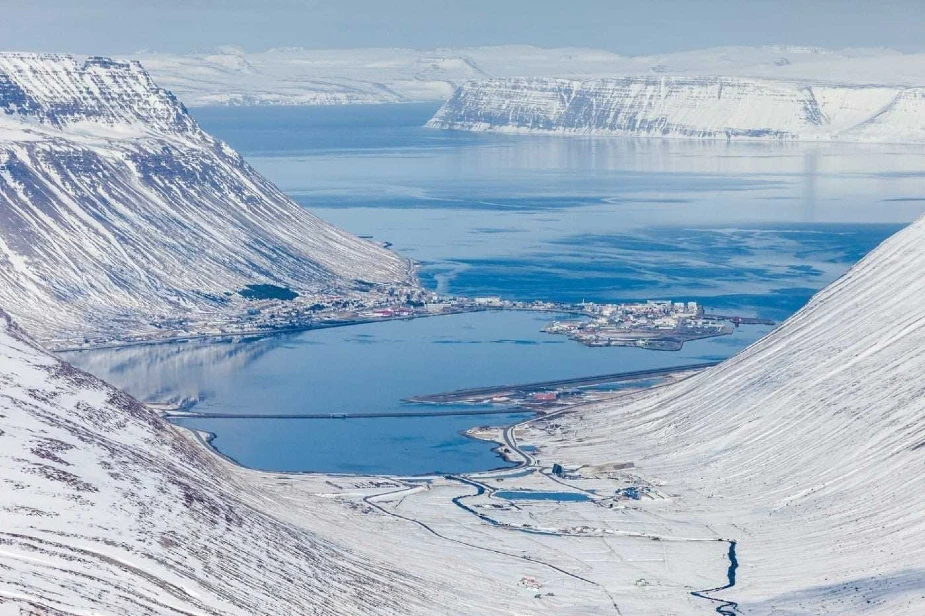 Population: 2,571
The little village of Safjörur, which is situated in Iceland's breathtakingly beautiful Westfjords peninsula, is almost completely engulfed by the surrounding mountains.Safjörur is essentially the opposite of your go-to Italian and Greek resort towns, with winter lows of 20 degrees Fahrenheit and summer highs rarely rising above the mid-50s. And therein lies its appeal, especially if you prefer your vacations to be more rugged than ritzy.
Kotor, Montenegro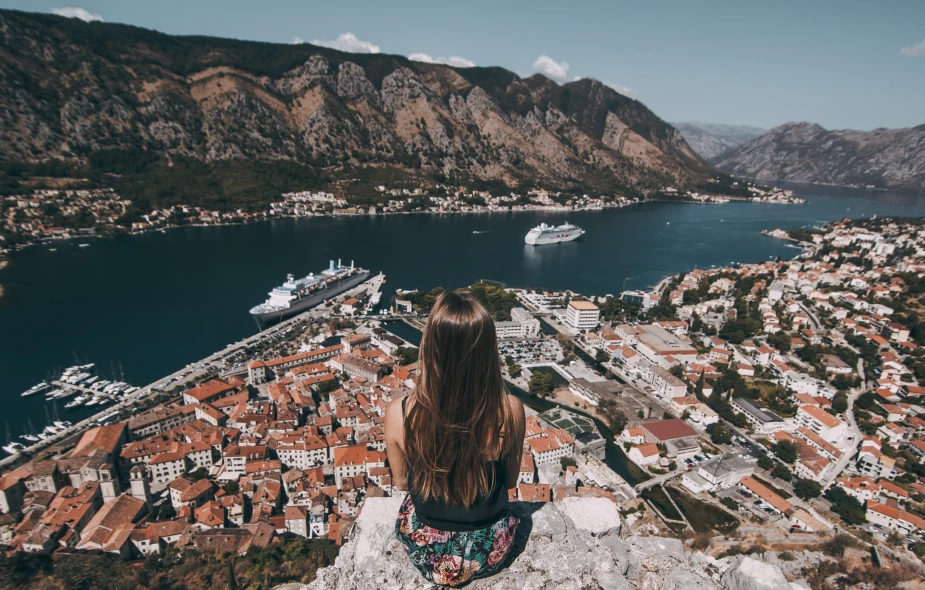 Population: 13,510
The Bay of Kotor is bordered by historic, scenic villages, including its namesake, and at times resembles Norwegian fjords and Lake Como. The Old Town of Kotor, which is protected by UNESCO, attracts tourists not just for its picturesque setting but also for its rich history. Being lost is encouraged and even anticipated here because Old Kotor was designed to resemble a maze to confound invaders centuries ago.
Guimarães, Portugal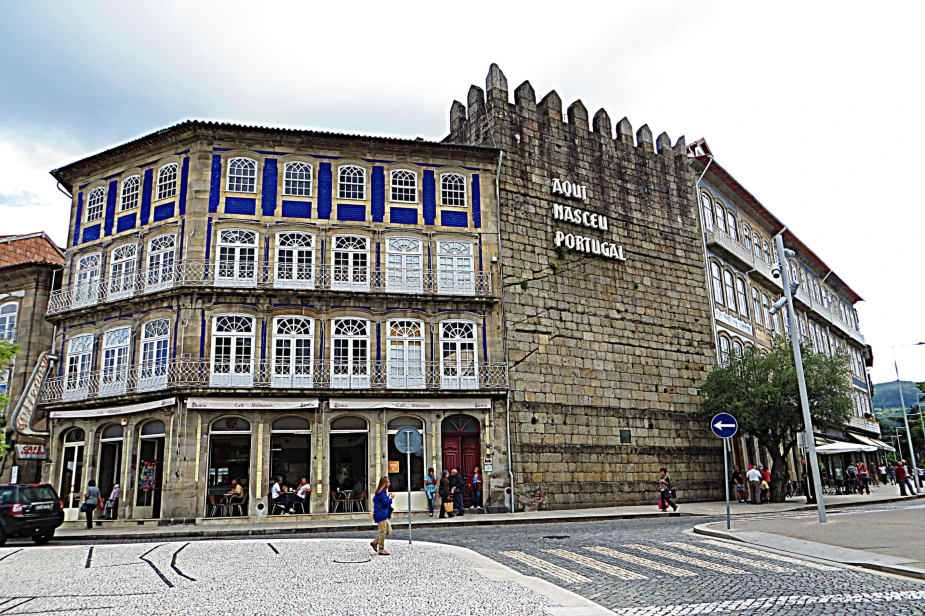 Population: 152,309
Due to the fact that Afonso Henriques, Portugal's first monarch, was born in the northern town of Guimares in the early 1100s, it is sometimes referred to as the "cradle city" of Portugal. Lean into the sense of history in the UNESCO-listed city center, which is brimming with superb specimens of 600-year-old Portuguese architecture (those tiles!). And while Guimares is a little bigger than the other cities on this list, it still has the same attractive plazas and family-run businesses that you can find in some of Portugal's smallest villages.
Český Krumlov, Czech Republic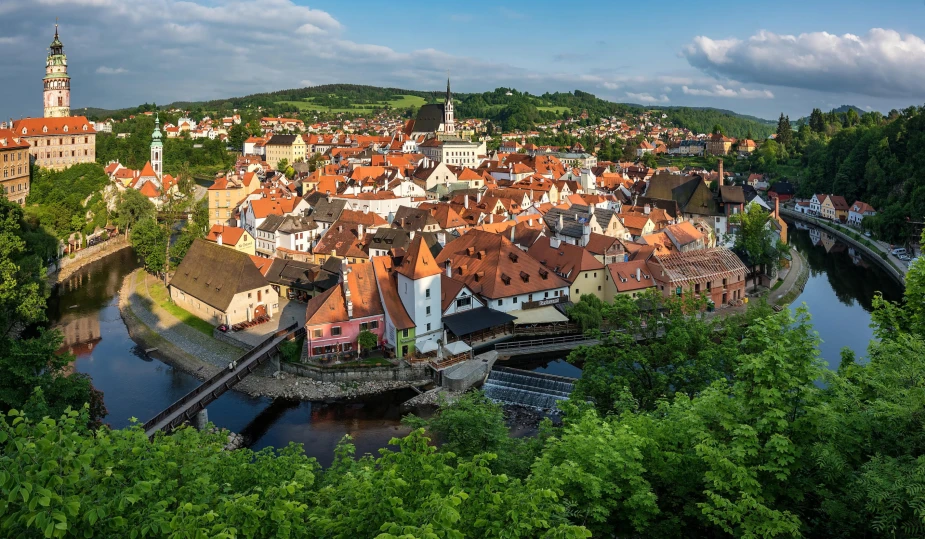 Population: 13,056
Do you adore Prague's appearance but detest the crowds? Enter Český Krumlov, a South Bohemian town that is wonderfully lovely. Red-roofed homes, fountain-filled plazas, and a Gothic castle with a view of the Vltava River may all be found here. Imagine it as a compact version of Prague that you can traverse on foot in about 30 minutes.
Lauterbrunnen, Switzerland
Population: 2,452
Lauterbrunnen, an Alpine town, is charming on its own, with chalet-style homes and little village churches. But its natural surroundings – think soaring rock faces, snow-capped mountains, blooming meadows, and some of Europe's highest free-flowing waterfalls – truly steal the show. Fun fact: Lauterbrunnen served as the model for Rivendell, the fictitious valley in J.R.R. Tolkien's The Lord of the Rings.
Eguisheim, France
Population: 1,734
If you close your eyes and see the ideal French village, Eguisheim is probably precisely what you see. Half-timbered homes, cobblestone lanes, medieval cathedrals, and even a Christmas market in December can all be found in this Alsace town. Make sure to see the Chapelle Saint-Léon IX, a charming chapel with stained glass windows featuring the Saints of Alsace and painted vaulted ceilings.
Ronda, Spain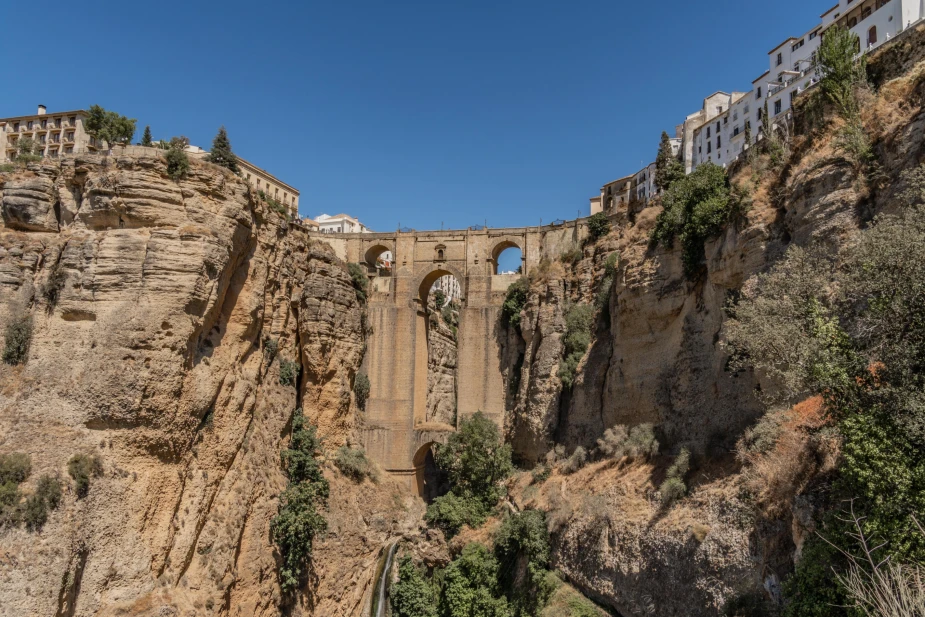 Population: 33,978
The seemingly limitless number of pueblos blancos (white towns), so named for the uniform color of the dwellings, are one of the attractions of traveling across Andalusia. While the region's characteristic Moorish architecture and winding lanes may be seen in numerous places, Ronda stands out due to its unique geographic position. The three bridges that cross the canyon are astounding marvels of engineering, and they are set high in the mountains on the edge of a 400-foot precipice with breathtaking views of the valley below.
Summing Up
There is something undeniably alluring about Europe's small towns. Perhaps it is the quaint cobblestone streets, the centuries-old architecture, or the captivating stories that lurk behind every corner. Whatever it may be, these hidden gems are a photographer's dream, a historian's paradise, and a traveler's escape from the mundane. From the snow-capped peaks of the Alps to the sun-kissed shores of the Mediterranean, Europe's small towns offer a glimpse into a world that is both timeless and vibrant. So leave your worries at the door, take a deep breath of fresh air, and let the enchanting beauty of these towns carry you away on a journey that will leave you spellbound.
Most Common Questions travelers ask on Scenic Small Towns in Europe
What makes small towns in Europe so unique?
Small towns in Europe offer a chance to experience a slower pace of life, rich history, and charming local culture. They are often less crowded than cities, and their picturesque settings make for great photo opportunities.
Which countries in Europe have the most scenic small towns?
Countries such as Italy, France, Spain, Germany, and Austria are known for their scenic small towns. However, smaller countries like Slovenia, Croatia, and Portugal also have some hidden gems waiting to be discovered.
Are small towns in Europe easily accessible by public transportation?
Many small towns in Europe are accessible by train or bus, but it's always best to check the local transportation options in advance. Some small towns may require a rental car or a private tour to access.
What activities are available in small towns in Europe?
Small towns in Europe offer a variety of activities such as hiking, cycling, wine tasting, sightseeing, and exploring local museums and historical sites.
Do small towns in Europe have restaurants and shops?
Yes, small towns in Europe have restaurants and shops where travelers can try local cuisine and purchase souvenirs.
When is the best time to visit small towns in Europe?
The best time to visit small towns in Europe depends on the specific town and its climate. Generally, spring and autumn offer milder weather and fewer crowds than the peak summer season.
Featured Image: Roman Kraft on Unsplash