You are newly married, swept up in the euphoria of love, and ready to start your happily ever after. What better way to kick off your journey than with a romantic honeymoon? But with so many stunning destinations to choose from, where do you even begin? Fear not, lovebirds! We've got you covered. We've scoured the globe to bring you the most enchanting, swoon-worthy, and utterly dreamy honeymoon destinations. From pristine beaches to snow-capped mountains, and everything in between, these destinations are the stuff of fairy tales. Whether you're looking to cozy up in a rustic cabin or indulge in a luxurious villa, there's something here for every kind of couple. So, pack your bags, leave your worries behind, and prepare to fall head over heels in love with the most romantic honeymoon destinations on earth!
New York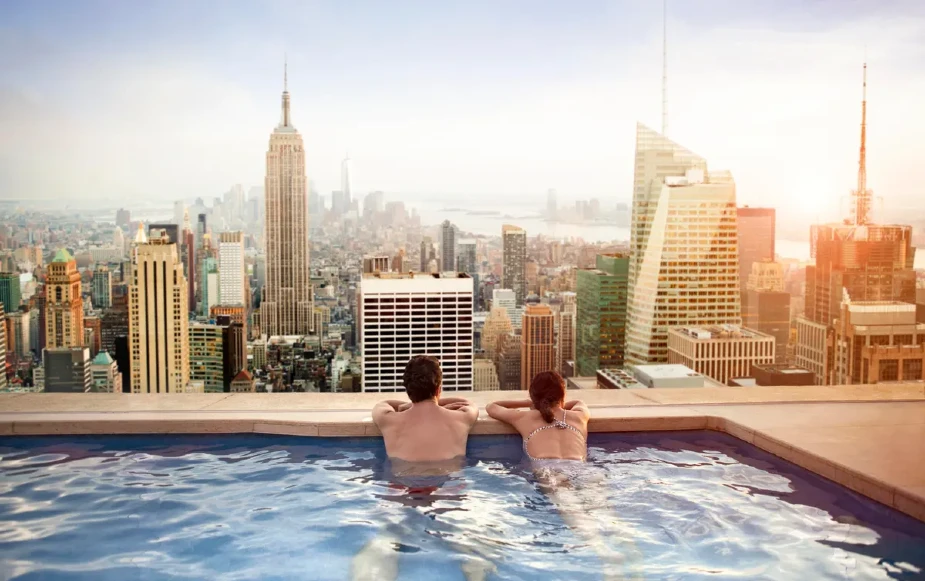 New York is one of the most romantic destinations, offering couples an array of experiences to make their honeymoon unforgettable. Take a stroll through Central Park, enjoy a candlelit dinner at one of the city's Michelin-starred restaurants, or catch a sunset sail on the Hudson River. The city is also home to some of the world's most luxurious hotels, where couples can indulge in a couple's massage or soak in a rooftop hot tub with breathtaking views of the skyline.New York's cultural offerings are world-renowned, with art, music, and theater at every corner. Couples can catch a Broadway show or spend the day at the Metropolitan Museum of Art, which houses an impressive collection of art from all over the globe. From the bright lights of Times Square to the quiet corners of the city's parks, New York is a city of contrasts that offers something for every couple. It's no wonder why it is considered one of the most romantic destinations in the US.
Recommended Reading: The Most Beautiful Small Towns in Europe
Santorini, Greece

Santorini, the stunning Greek island, is renowned for its breathtaking views, picturesque sunsets, and luxurious hotels. It's no wonder why it is considered one of the most romantic destinations in the world. Spending your days exploring the crystal-clear waters surrounding the island or lounging on some of the world's most beautiful beaches is an unforgettable experience. However, if you are looking for a more secluded and intimate experience, you could always opt to stay at one of the best hotels in Santorini, where private infinity pools with unparalleled views are just the beginning of your luxurious escape. Whatever your preferences, Santorini has everything you need for the ultimate romantic getaway.
Venice, Italy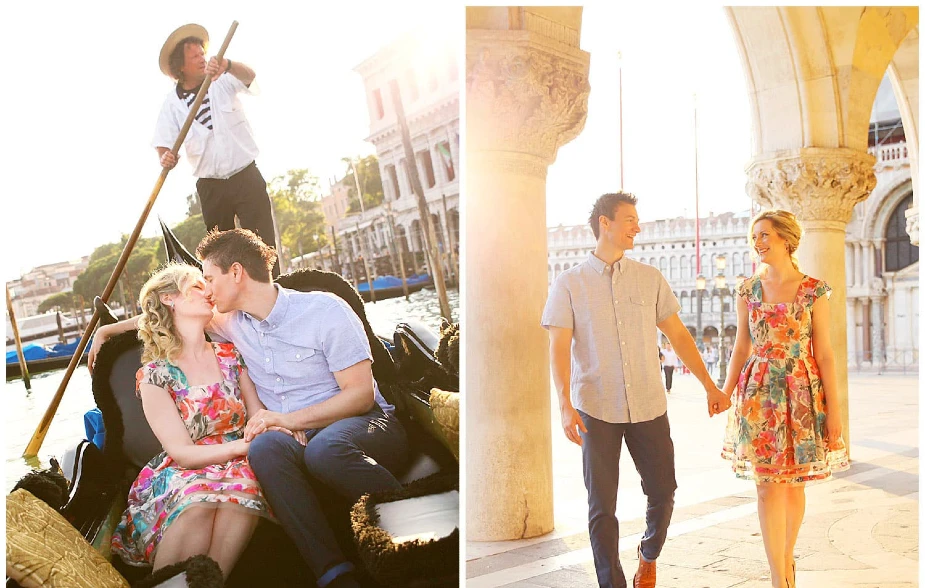 There are many activities you can do together in Venice, from a traditional gondola ride through the canals to an elegant evening at the renowned Teatro La Fenice opera venue. Take a stroll together before stopping at an outdoor café to enjoy a bottle of wine. At the Ponte dell'Accademia, end the evening by observing the sun set over the canal city. Venice is undoubtedly one of the most romantic anniversary destinations that offers couples a chance to create unforgettable memories and experience the true essence of romance.
Recommended Reading: The Best Family-Friendly Resorts in the Caribbean
Kauai, Hawaii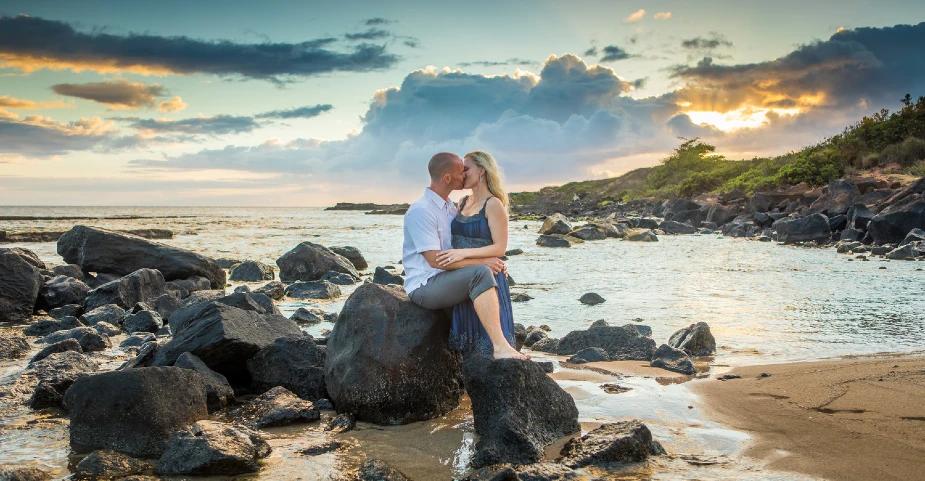 Kauai, the least developed island in Hawaii, promises unspoiled beauty and a break from crowds. The "Garden Island" is ideal for couples looking for outdoor adventure because it is surrounded by a verdant environment and stunning waterfalls. Explore the North Shore's azure seas by snorkeling and scuba diving, or climb the Kalalau Trail along the Na Pali shoreline. Kauai is one of the most romantic destinations for couples who seek a secluded escape in the midst of unspoiled natural beauty.
Nice, France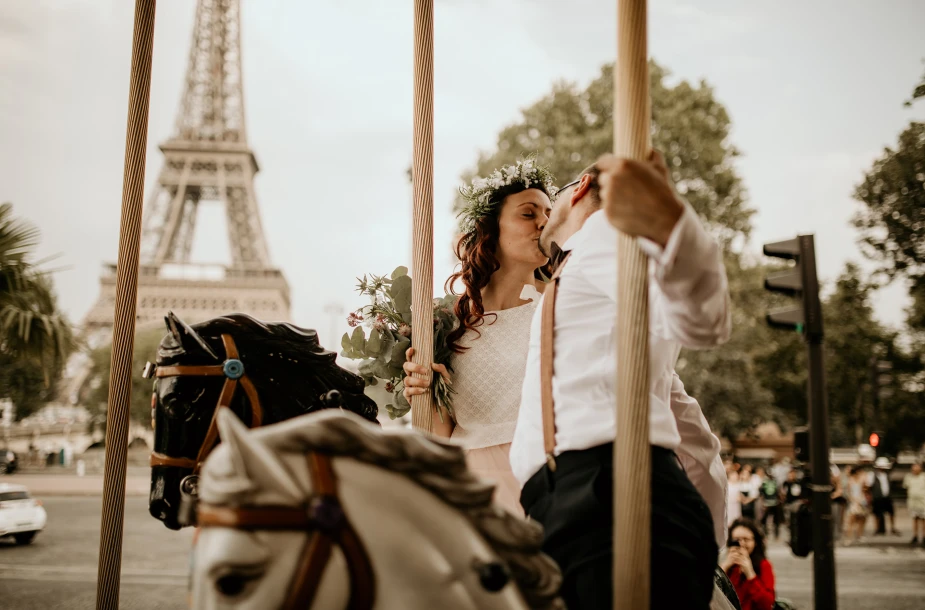 Try this quaint beach village in the French Riviera if Paris seems too cliché. Take a stroll along the Promenade des Anglais at dusk to take in the Mediterranean's rich blue backdrop. Nice, in the south of France, is one of the most romantic beach destinations in the world, offering couples a chance to explore its picturesque cobblestone streets in Vieux Nice (old Nice), which are dotted with pastel-colored homes and businesses selling a variety of meats and cheeses as well as Niçoise soaps and Provençal fabrics. Alternatively, you can spend your day lounging on the beaches or trying out water sports like jet-skiing and parasailing. Whatever you choose, the charm of Nice will mesmerize you and make your romantic getaway unforgettable.
Recommended Reading: The Best Ski Resorts in Europe
Napa Valley, California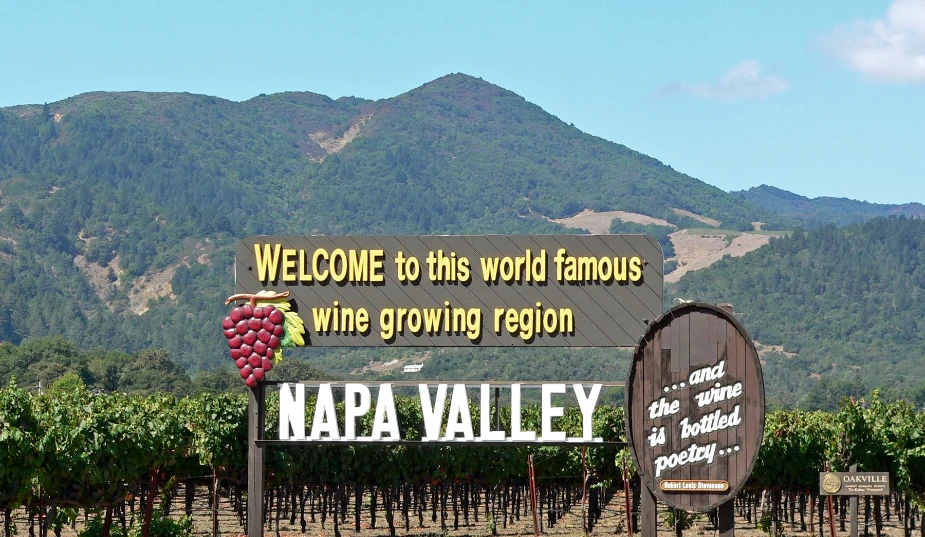 With its award-winning wine and breathtaking surroundings of rolling vineyards, wine caves, and opulent estates, Northern California is a unique vacation destination. It is one of the top trips around the world for couples seeking a romantic getaway. After touring the wineries, indulge at the fine dining establishments, luxury hotels, and posh spas in the area. Spend your days tasting world-renowned wines and enjoying the picturesque scenery, then relax and rejuvenate with a couples massage or spa treatment. Northern California has everything you need to create unforgettable memories with your significant other.
Hoi An, Vietnam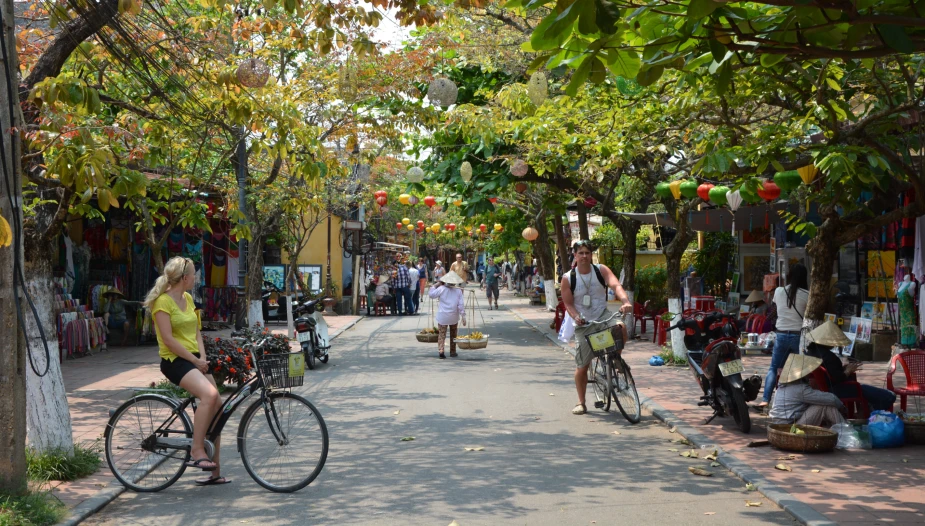 Spend quality time with your significant other in one of the world's great food capitals while taking a cooking lesson or going on a street food tour to sample traditional Vietnamese fare like pho and bun cha. Explore the town's 400-year-old Japanese Bridge, typical merchant homes, temples, and markets in between meals. The area is a UNESCO World Heritage Site.
Quebec City, Quebec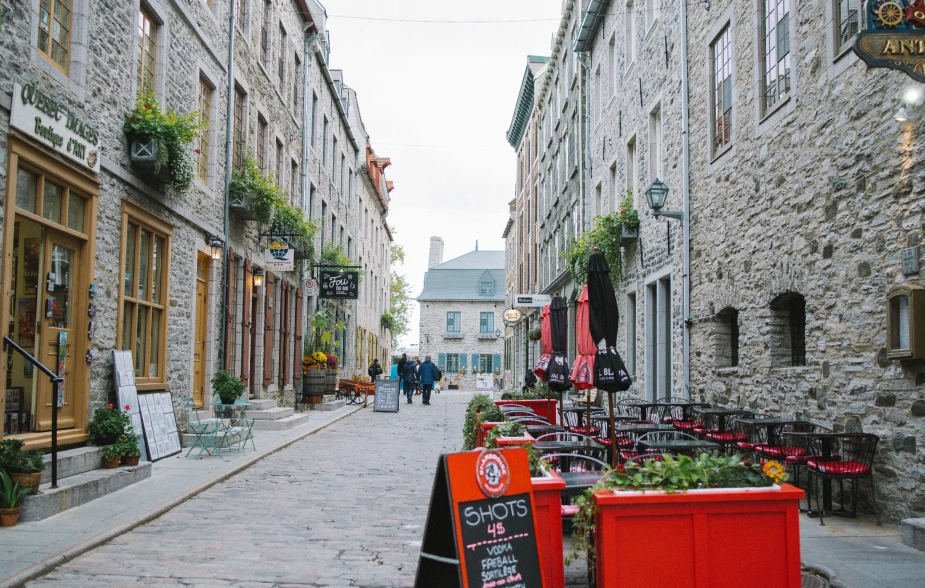 Indulge in a warm winter break in the French-Canadian city. Before warming up with a hot soak, sauna, and soothing massage at a Nordic spa, explore the snow-covered alleys lined with centuries-old buildings or pay a visit to Hôtel de Glace, Quebec's renowned ice hotel. Get dressed for a night out with your partner at a fine dining establishment and a performance at the Grand Théâtre.
Bali, Indonesia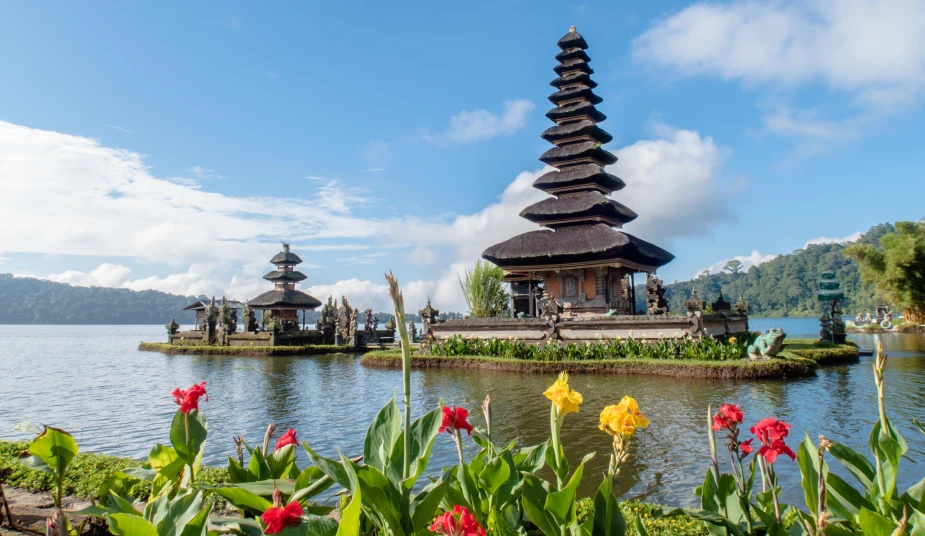 Bali offers the very best of both worlds and is one of the most romantic holiday destinations in the world. Couples can start their trip in a five-star beach resort in the south, which is the ideal location for relaxing in the sun and indulging in spa services. Then proceed to Ubud, Bali's cultural center, where you may visit a variety of temples and engage in activities like river rafting, hiking, or cycling through rice terraces, and shopping at local markets. Bali's natural beauty and rich cultural heritage create a perfect backdrop for a romantic getaway. The island's stunning landscapes and luxury resorts offer everything you need to make your trip a memorable one.
Bora Bora, Tahiti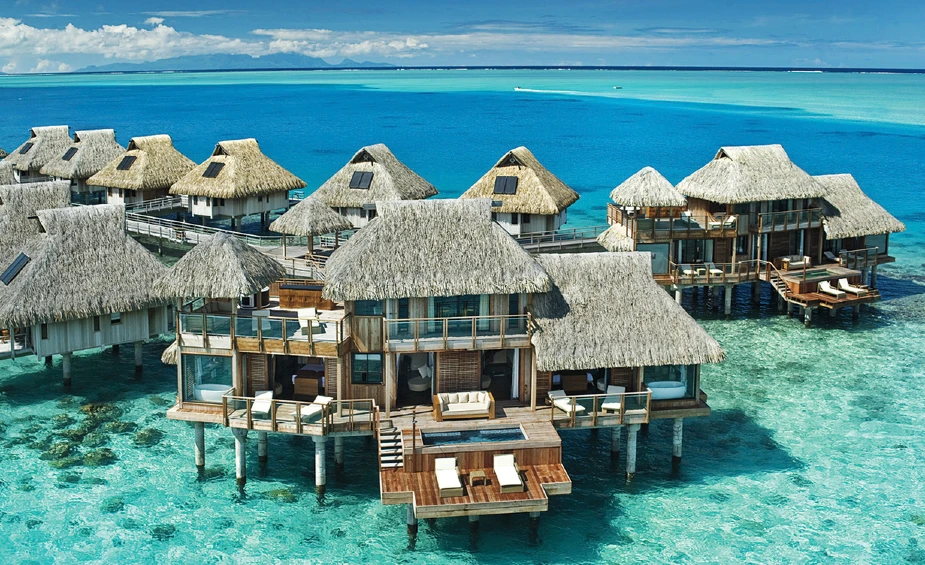 There is a reason that couples from all over the world put this Tahitian island at the top of their travel wish lists. The lagoon of Bora Bora, which is surrounded by white sand beaches and coconut trees and is teeming with tropical fish, coral, and manta rays, is the ideal place for snorkeling and scuba diving. Enjoy one of the many opulent spas and resorts that dot the island and feature overwater bungalows and villas with thatched roofs.
Summing Up
In conclusion, there are countless most romantic destinations for couples around the world that offer unique experiences. From the stunning beaches of Hawaii to the ancient cities of Europe, each location has its own charm and allure. Couples can indulge in adventure activities, enjoy scenic views, explore cultural landmarks, or simply relax and unwind in luxury accommodations.Whether you're celebrating an anniversary, honeymoon, or just looking to escape with your loved one, these destinations have something special to offer. With their breathtaking scenery and romantic ambiance, Hawaii, Santorini, Venice, Kauai, and Bali are undoubtedly among the most romantic destinations for couples. So, grab your partner's hand, and embark on a journey to create unforgettable memories together.
Top Questions Asked by Tourists about the Most Romantic Destinations
What are the best times of year to visit for a romantic getaway?
It depends on the destination, but generally, the shoulder seasons (spring and fall) offer fewer crowds and better rates. Some destinations may have peak seasons during the summer or winter holidays.
What should we pack for a romantic trip?
It depends on the destination, but generally, you should pack clothing suitable for the weather and activities, comfortable shoes, and any special items such as swimwear or formal attire.
Are there any all-inclusive resorts that cater to couples?
Yes, many all-inclusive resorts offer packages specifically designed for couples. Some examples include Sandals resorts in the Caribbean and Club Med in various locations around the world.
What are some romantic destinations that offer cultural experiences?
Some romantic destinations that offer cultural experiences include Paris in France, Kyoto in Japan, and Marrakech in Morocco.
What are the best destinations for a winter getaway?
Destinations like the Swiss Alps, Lapland, and Quebec City offer winter sports, snow-covered scenery, and cozy accommodations for a romantic winter escape.
What are the most luxurious romantic destinations?
Destinations like the Maldives, Bora Bora, and the Seychelles are known for their luxurious accommodations and romantic atmosphere.
What are some affordable romantic destinations?
Places like Bali, Portugal, and Vietnam are often more affordable compared to other romantic destinations like the Maldives or Santorini.
Featured Image: Unsplash