Unleash the Magic of Asterix Park: Tips for an Adventure of a Lifetime!
Are you ready to ride across time and immerse yourself in the enchanting world of Asterix and Obelix?
Look no further than Asterix Park, where you can connect with your inner child and children!
This article will have all the necessary tips to ensure you make the most of your visit.
They are crucial for a memorable tour with friends and family.
Plan for an Epic Adventure
Asterix Park is vast and has many attractions.
Hence, you must plan your trip meticulously for maximum enjoyment!
Check the park's opening hours, which may vary depending on the season.
Arrive early to beat the crowds and experience the most popular rides without long waits.
Planning also involves familiarizing yourself with the park's layout to see all the hidden gems.
Embrace the Theme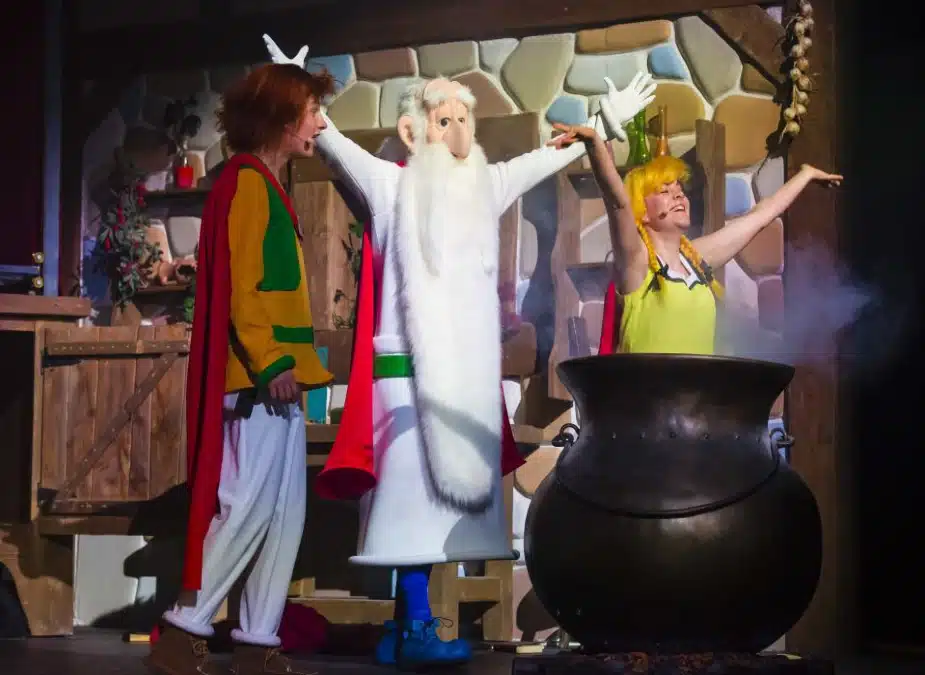 A step into Asterix Park will transport you to the world of ancient Gaul and our heroes, Asterix and Obelix
Embrace the theme and immerse yourself in the magical atmosphere.
You'll meet your favorite characters and other Gauls, like Falballa and Panoramix!
From the architecture to the staff's costumes, every detail reflects the world of Asterix and Obelix.
So, join the fun and interact with the characters wandering throughout the park.
The Magical Rides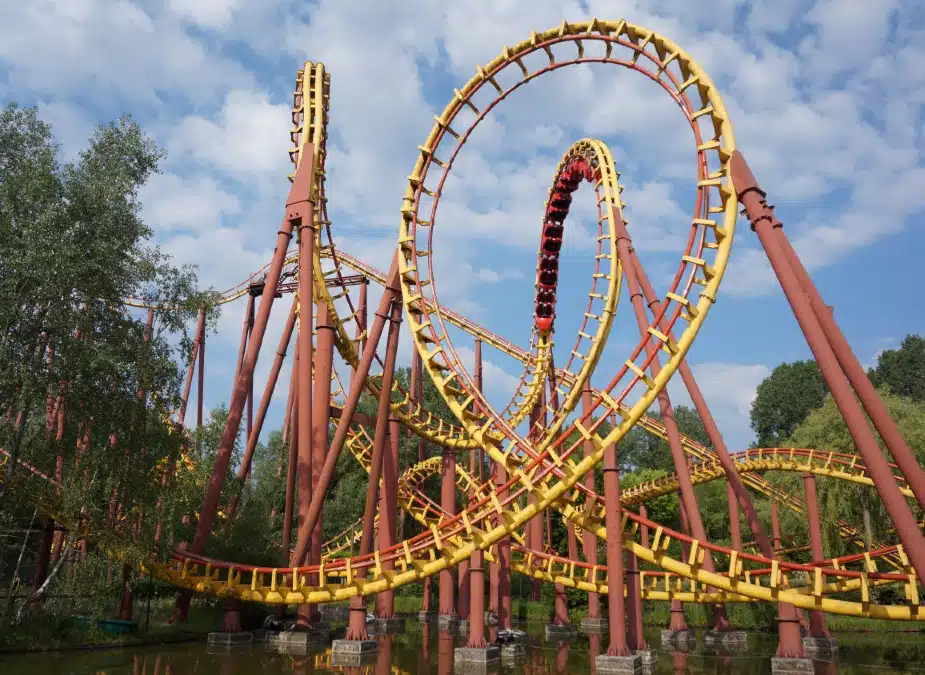 Asterix Park boasts many exhilarating rides that cater to thrill-seekers and families alike.
Experience the heart-pounding Tonnerre de Zeus roller coaster, inspired by the Olympic Games.
Take a breathtaking flight on the Goudurix coaster, twisting and turning like a soaring eagle.
For a wet and wild adventure, hop on the Grand Splatch log flume and prepare to get drenched!
Age-Appropriate Attractions
If you're visiting with little ones fear not; Asterix Park has an enchanting collection of age-appropriate attractions, too.
The druid-themed carousel, the Carrousel de César, is perfect for the young to enjoy a gentle spin.
The fascinating Lutèce Rapids offer a family-friendly river rafting experience, providing just the right excitement for kids.
Beat the Queues with Fast Passes
Consider investing in a Fast Pass to save time standing in lines.
These magic passes grant you priority access to the most popular rides, saving you valuable time.
Thus, you can experience more attractions throughout the day and create memories aplenty.
Indulge in Gastronomic Delights
Like the Gauls, you'll need food to keep your energy levels high.
Asterix Park offers a delightful range of culinary treats catering to all tastes.
Savor a hearty meal at the Taverne des Dieux or feast on sweet delicacies at the Sucrerie des Druides.
Don't forget to try the park's signature potion, the "Magic Potion," a refreshing concoction that'll leave you feeling invigorated.
Themed Shows and Entertainment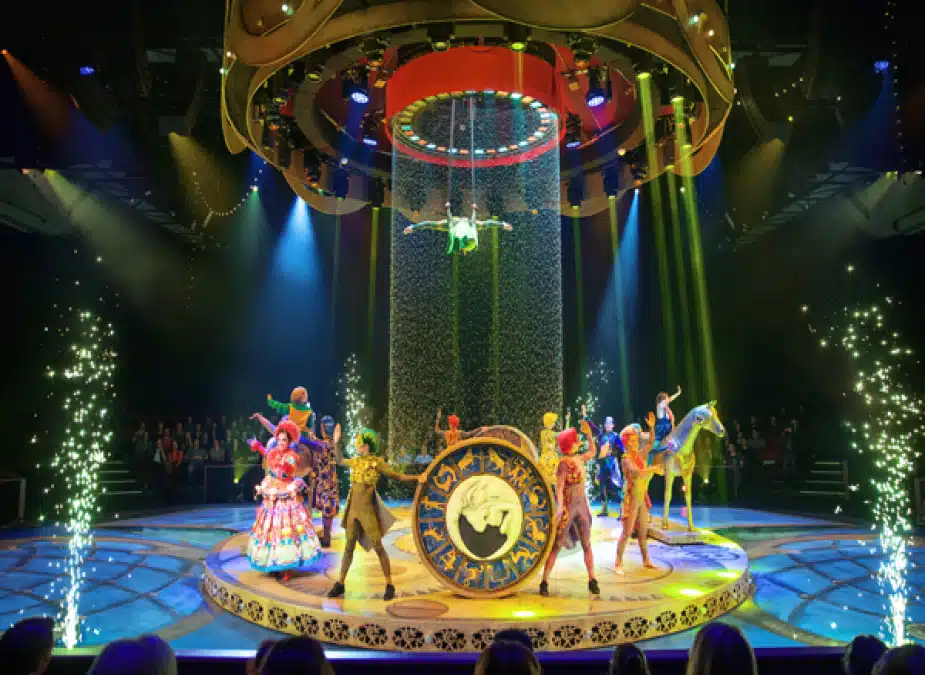 Beyond the thrilling rides, Asterix Park puts on captivating live shows and performances that are not to be missed.
From daring stunt shows to comedic reenactments of Asterix's adventures, its entertainment is top-notch.
Check the show schedule upon arrival to plan your day around these spectacles.
Stay Hydrated and Sun-Safe
Staying hydrated is crucial as you gallivant from one attraction to another, especially during the warmer months.
Carry a reusable water bottle and take advantage of the water fountains scattered around the park.
Additionally, remember to apply sunscreen and wear a wide-brimmed hat to shield yourself from the sun's rays.
Souvenir Galore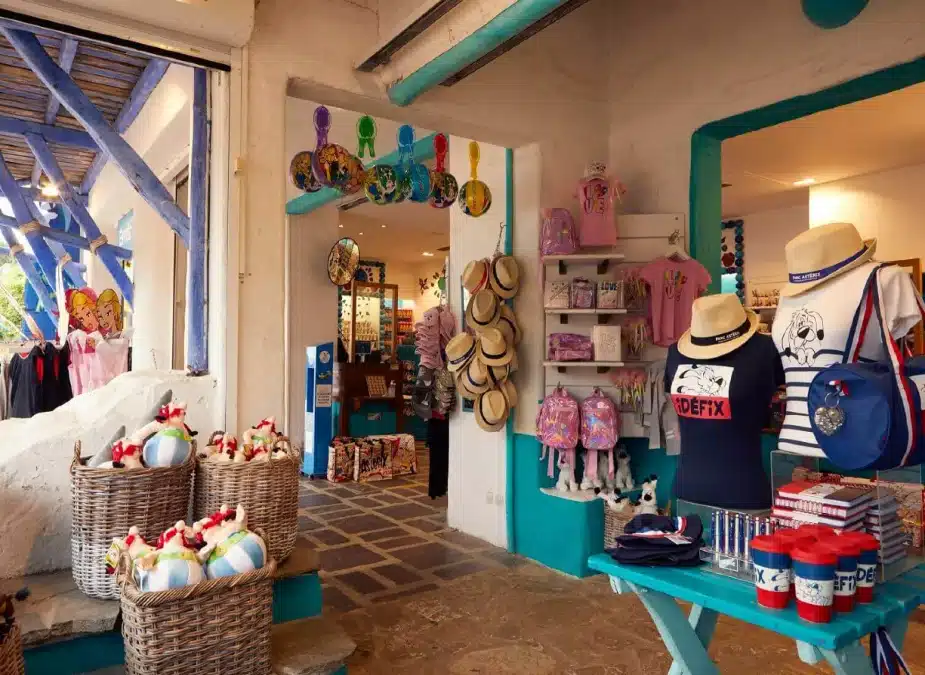 Take a piece of the magic home with you by exploring the gift shops scattered throughout the park.
From Asterix-themed merchandise to ancient Gaul memorabilia, the options are endless.
Treat yourself to a plush Obelix doll or a magic potion keychain to cherish the memories of your adventure.
Plan for Inclement Weather
While you'd hope for clear skies during your visit, the weather can be unpredictable.
Pack a lightweight rain jacket or poncho in case of unexpected showers.
Some rides may close during thunderstorms for safety reasons, so check the weather forecast before heading to the park.
Safety First
As with any amusement park, safety is of paramount importance.
Adhere to all ride regulations and height restrictions to ensure your well-being.
Listen carefully to the ride attendants' instructions and fasten all safety equipment correctly before embarking on any ride.
Accessibility and Inclusivity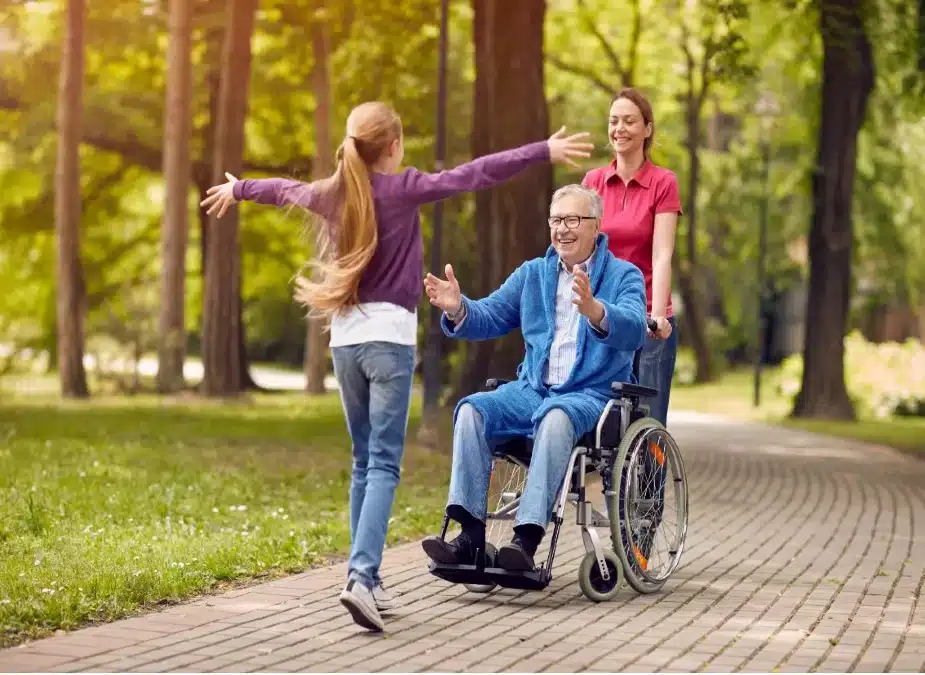 Asterix Park is committed to providing a memorable experience for all visitors, regardless of their abilities.
The park offers various facilities and services for guests with disabilities.
Wheelchair-accessible rides, restrooms, and assistance from park staff are available to ensure everyone can enjoy the adventure.
Capture the Magic
Remember to bring your camera or smartphone to capture the magical moments throughout the day.
Pose with your favorite characters, snap pictures on thrilling rides, and record the laughter-filled memories to treasure forever.
A Piece of Advice for the Brave Hearts
If you're feeling particularly adventurous and don't mind getting wet, consider sitting at the front of water rides like the Grand Splatch or Oxygénarium.
While the splash may be more significant, the thrill is undeniably greater!
Reflect on Ancient Gaul
As you wind down your day of adventure, please take a moment to reflect on the real ancient Gaul and its fascinating history.
Asterix Park is a place of entertainment and an opportunity to pique your curiosity about Gauls' resistance against the Roman Empire.
In addition to the fantastic tips we've already shared, let's dive deeper into the wonders of Asterix Park.
Here's some more comprehensive information to make your visit truly magical:
Learn about the Characters:
Before you visit the park, introduce yourself and your companions to Asterix and Obelix.
These beloved Gauls have been entertaining readers for decades with their exciting adventures.
Understanding their personalities and quirks will make meeting them in the park more enjoyable!
But if you've already read Asterix comics, this will surely be a merry experience.
Character Meet and Greets:
Throughout the day, you'll have the chance to meet your favorite characters in person.
Don't hesitate to mingle with Asterix, Obelix, Getafix, the druid, and the mischievous Dogmatix.
They love interacting with visitors, posing for photos, and sharing hilarious antics.
Park Events and Festivals:
Asterix Park hosts special events and festivals at various times of the year.
Check the park's website for the event calendar, and plan your visit around these celebrations.
From Gaulish carnivals to Roman-themed extravaganzas, these events add an extra layer of excitement to your day.
Guided Tours and Workshops:
For a more immersive experience of Asterix and Obelix's world, consider joining guided tours and workshops at the park.
These tours will help you learn more about the park's history, design, and the inspiration behind the famous comic book series.
Language Considerations:
You may wonder about language barriers if you're a non-native French speaker.
Fear not!
Asterix Park caters to an international audience; many staff members speak English and other languages.
Signage and attraction names are often displayed in multiple languages as well.
Celebrate Birthdays in Gaulish Style: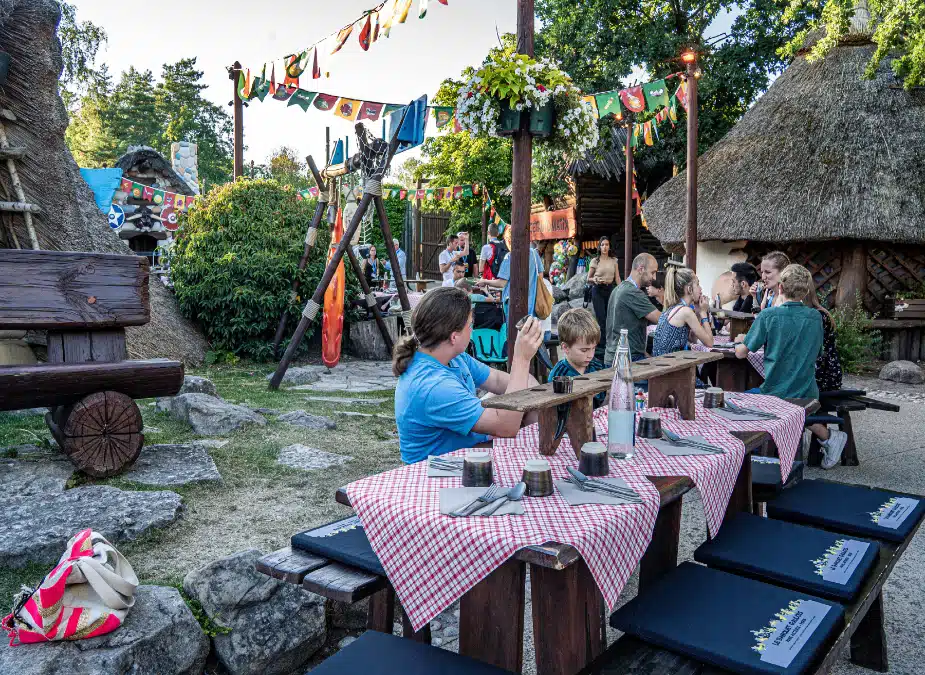 If you're celebrating a birthday at the park, you're in for a treat!
Asterix Park offers special birthday packages with surprises and privileges for the birthday boy or girl.
What better way to make a special day even more memorable?
Group and School Visits: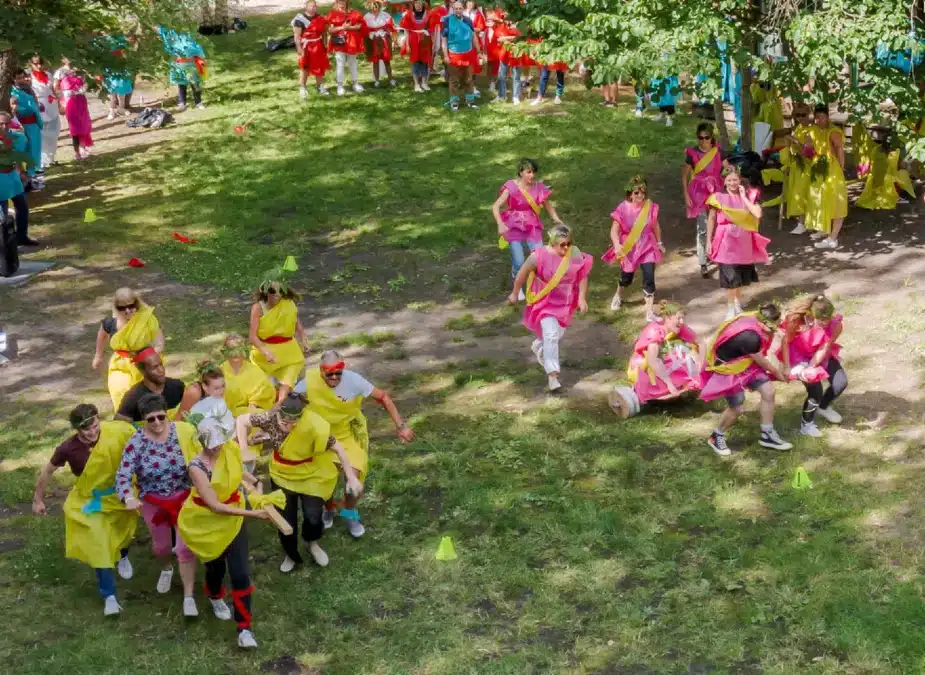 Are you planning a visit with a large group or a school excursion?
Asterix Park offers group packages with discounted rates and tailored experiences to accommodate your party's needs.
Reach out to the park's group booking department for more information.
Nearby Accommodation Options:
You'll find various accommodation options nearby to extend your adventure beyond a single day.
Asterix Park is close to Paris, so you can choose to stay in the city or opt for hotels and resorts near the park for easy access.
Park Expansion and New Attractions:
Amusement parks are ever-evolving, and Asterix Park is no exception.
Keep an eye out for new rides, attractions, or themed areas that have been added since my last update.
The park's website or social media channels will have the latest news on expansions and developments.
Transportation Options:
Getting to Asterix Park is easy and convenient.
If visiting from Paris, take a direct shuttle bus from the city center to the park.
Alternatively, you can reach the park by car, and ample parking is available on-site.
Remember to check the shuttle bus schedule or plan your route if you're driving to the park.
Park Entry Tickets:
Consider purchasing your park entry tickets online in advance to make the most of your day.
Not only will you save time at the entrance, but online tickets often come with special discounts or exclusive offers.
Where to buy Asterix Park tickets?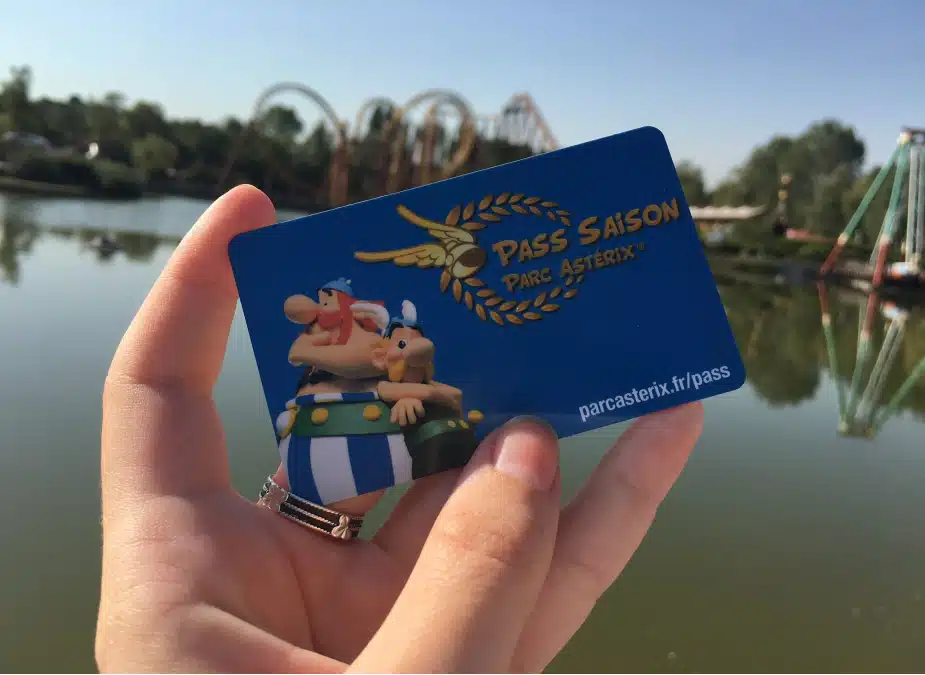 Looking to purchase tickets for Asterix Park?
You've come to the right place!
Here's everything you need to know about where to buy your tickets and why buying online is the best option.
First, let's talk about the different options for purchasing tickets.
You can either buy them at the park's entrance or online.
While buying tickets at the park might seem like the most convenient option, it can come with some downsides.
Long lines, sold-out tickets, and last-minute price hikes are just some of the issues that you might encounter when buying at the park.
That's why we highly recommend purchasing your Asterix Park tickets online.
Not only is it more convenient, but it also comes with several benefits that will make your visit to Asterix Park even more enjoyable.
When you buy your Asterix Park tickets online, you can avoid the long lines at the entrance and scan your mobile or printed ticket to enter the park.
Plus, you can easily change your Asterix Park ticket dates or request refunds if your plans change.
This flexibility is beneficial when planning a trip with a large group or family.
But the best part? You can often get discounted rates and exclusive promotions when you purchase online.
This means that you can save money while enjoying all that Asterix Park has to offer.
So, where can you buy your Asterix Park tickets online?
You can purchase them directly by clicking here.
Types of Asterix Park Tickets
Paris: Asterix Park Full-Day Entrance Ticket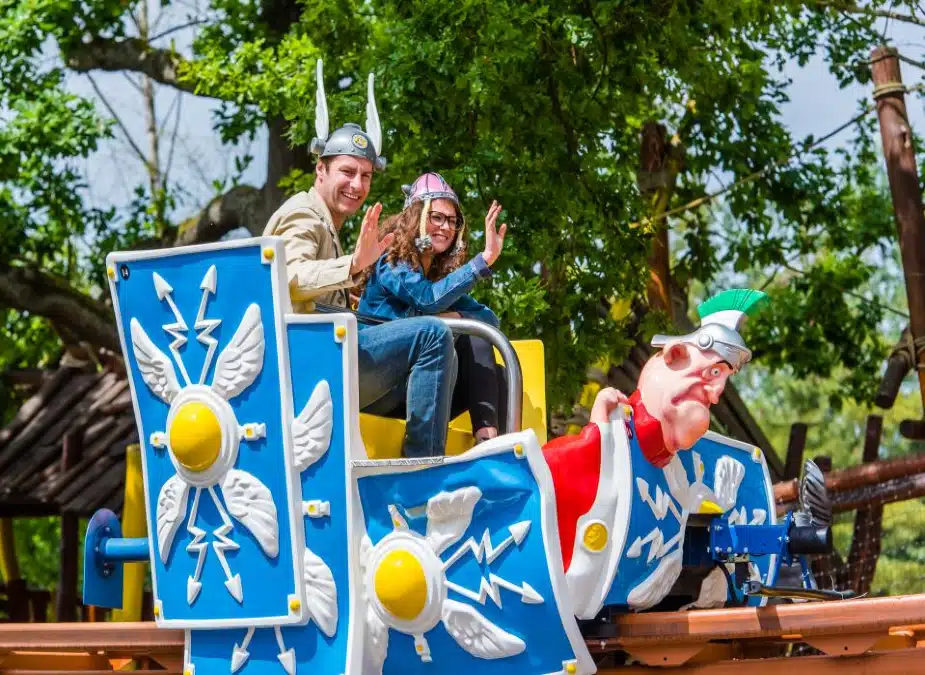 Asterix Park is a thrilling place with lots of fun and excitement.
With the Asterix Park Full-Day Entrance Ticket, you can enjoy exploring all the attractions.
It's perfect for adventure-seekers and families looking for a day of entertainment.
The ticket lets you enjoy various attractions suitable for all ages.
You can go on thrilling roller coasters, watch live performances, and explore interactive exhibits.
Get ready for the Grand Splatch water ride and be amazed by the Dolphin and Sea Lion Show.
There are also special play areas and mini-roller coasters for younger visitors.
Kids can have a great time exploring and playing in the world of Asterix and his friends.
When you need a break from the fun, you can enjoy delicious food from various options available in the park.
From tasty pastries to snacks, there's something for everyone's taste.
Buying the Asterix Park Full-Day Entrance Ticket is easy.
Just visit the following website and book your ticket securely online.
You can find all the information about the park's opening hours, directions, and additional services.
Now, let's talk about the prices. The Asterix Park Full-Day Entrance Ticket is affordable, starting at €53.
| Visitor's Age | Ticket Price |
| --- | --- |
| Adult (ages 12-99) | €59 ($64) |
| Child (ages 3-11) | €51 ($55) |
| Infant (0-2) | Free entry |
With this ticket, you can access all the attractions and shows in the park for a day filled with unforgettable experiences.
So, whether you love the Asterix comics or simply want a day of excitement, the Asterix Park Full-Day Entrance Ticket is perfect.
Bring your family and friends, and get ready to make amazing memories.
Book your ticket today and prepare for a thrilling adventure at Asterix Park!
Asterix Park Early Bird Tickets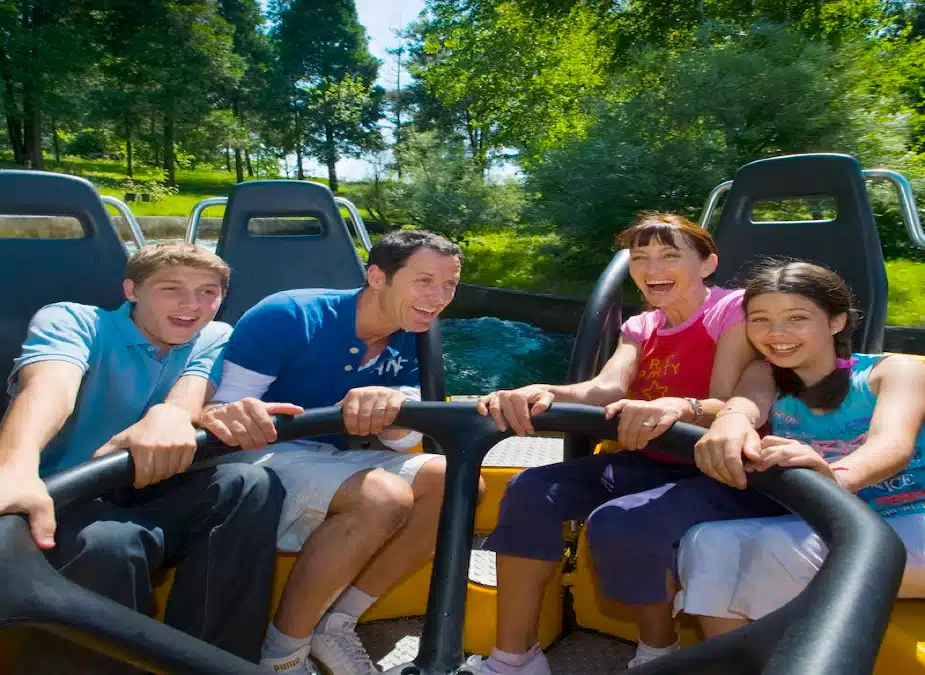 Want to beat the crowds and get a head start on your Asterix Park adventure?
Our early-bird tickets are the perfect choice for you!
With this ticket option, you'll have access to the park before it opens to the general public, allowing you to experience all your favorite rides and attractions with shorter wait times.
Not only do our early bird tickets save you time in line, but they're also incredibly affordable.
At a fraction of the cost of a regular admission ticket, you'll have the opportunity to experience Asterix Park in a new way.
But that's not all—our early bird tickets also have some bonuses.
Enjoy a complimentary breakfast and a special meet-and-greet with Asterix and his friends before the park opens to the general public.
You can beat the crowd and enjoy popular rides without waiting in long lines.
Plus, you can save time and money on parking.
These tickets cost slightly more than regular admission tickets but are worth it for the extra time you get in the park.
Ticket Price
| Visitor's Age | Ticket Price |
| --- | --- |
| Adult (ages 12-99) | €51 ($55) |
| Child (ages 3-11) | €48 (52) |
| Infant ( ages 0-2) | Free entry |
Asterix Park Private Transfer to and from Paris:
Experience a hassle-free day out at Asterix Park with this private transfer option.
The package includes a round-trip private transfer between Paris and Asterix Park, so you can enjoy the day without worrying about transportation.
You'll be picked up from your hotel or preferred location in Paris and taken to Asterix Park, where you'll have a full day to explore the park's exciting attractions.
Once you're done, your private driver will be waiting to take you back to Paris.
This ticket offers a convenient and affordable way to visit Asterix Park.
It costs – €115 ($123) for each passenger
Both pick-up and drop-off are subject to separate charges.
Park Wi-Fi and Mobile App:
Stay connected throughout your visit with the park's Wi-Fi service.
Download the official Asterix Park mobile app, which provides an interactive map, real-time ride wait times, show schedules, and other helpful information.
Locker Facilities:
A day at the park can involve carrying personal items, but you don't have to worry about lugging them around.
Rent a locker for your belongings and enjoy the rides and shows without hindrance.
Rest Areas and Picnic Spots:
Asterix Park has designated rest areas where you can take a break, picnic, or sit and relax amidst the greenery.
These spots offer a peaceful respite from the excitement of the rides.
Height Measurement Stations:
If you're visiting with little ones, use the height measurement stations near the entrance.
This will help you determine which rides suit them and avoid disappointment.
First Aid Stations:
The park prioritizes the safety and well-being of its visitors.
In case of any medical or minor injuries, first aid stations are available with trained staff ready to assist.
Pet Policy:
While pets are not allowed inside the park, Asterix Park offers kennel facilities where you can leave your furry friends during your visit.
Make sure to check the park's specific pet policy for further details.
Cashless Transactions:
To streamline your purchases, Asterix Park is likely to have adopted cashless payment systems.
Credit cards and mobile payment methods are widely accepted throughout the park.
Late Afternoon Shows:
If you plan to stay until later, you're in for a treat!
Asterix Park often schedules late afternoon shows with spectacular performances and dazzling pyrotechnics to end your visit on a high note.
Park Rules and Regulations:
Before starting your adventure, familiarize yourself with the park's rules and regulations.
This ensures a safe and enjoyable experience for everyone and helps maintain a friendly atmosphere.
ATM Availability:
Though many places in the park accept cards, having cash on hand can be helpful.
Asterix Park usually has ATMs on-site, allowing you to withdraw money if needed.
Language Assistance:
Asterix Park caters to a diverse international audience, so language assistance is available at the information booths.
Friendly staff members are ready to help with any questions or concerns.
Lost and Found:
In case you misplace something during your action-packed day, don't worry.
Asterix Park has a lost and found department where you can inquire about lost items.
Relax at the Lake:
The park features a picturesque lake where you can enjoy a stroll or sit and enjoy the beautiful scenery.
It's a peaceful spot to unwind and reflect on the day's adventures.
Final Thoughts
Asterix Park is a treasure trove of adventure and joy, promising an enchanting experience for visitors of all ages.
From the exhilarating rides to the immersive theming, this amusement park will leave you with memories to cherish for a lifetime.
By planning, embracing the theme, and following these tips, you can unlock the whole magic of Asterix Park and embark on a Gaulish journey like no other.
So, gather your friends and family, and let the enchantment begin!
Featured Image: Parcasterix.fr