Discover the Wonders of South Africa: Top Places to Visit!
South Africa has become one of the world's most popular tourist destinations. And it should come as no surprise given the region's rich wildlife, cultural diversity, and breathtaking scenery (along with Cape Town). Almost everything, including breathtaking coastlines, eye-catching architecture, penguin-filled beaches, and vibrant coral reefs, can be found in just one nation. Here are our top picks for South Africa's most picturesque locations and best places to visit in south africa, though the nation deserves exploration.
Cape Town
Cape Town will be a complete fantasy for those who love to experience the city living in new places! Cape Town, one of South Africa's three capital cities, is hailed by tourists as one of the planet's most breathtaking cities. It is also one of South Africa's two most populous cities and the best place to visit in South Africa. This multicultural city is encircled by natural beauty on all sides. High, rugged mountains surround the turquoise-colored sea.
You may go to the Kirstenbosch Botanical Garden, a UNESCO World Heritage Site, or trek to the plain-topped Table Mountains. On False Bay's golden beaches, you can see penguins fussing about, and while strolling along the waterfront boardwalk, you might even see enormous whales. Additionally, Cape Town is home to various wildlife and botanical wonders. Being in an urban area, you might shop in some upscale malls and eat in a few of the best restaurants in the world.
Jeffrey's Bay
One of South Africa's wildest tourist destinations is Jeffrey's Bay. Jeffrey's Bay is the destination of your dreams for every surfer out there. It is a well-known surfing location on the global stage. Dolphins and other sea life can be found in Jeffery's Bay's underwater environment, home to coral reefs. This is one of the cool places to visit in South Africa for all water babies.
You can go zip lining, snorkeling, scuba diving, water slides, and surfing, which is this location's main draw. This location has everything you could need to experience an adrenaline rush and a once-in-a-lifetime experience. Additionally, you can find small businesses offering delicious local fare and drinks. Another thing that makes this place so well-known is the breathtaking sunset view you can enjoy in the evening.
The Drakensberg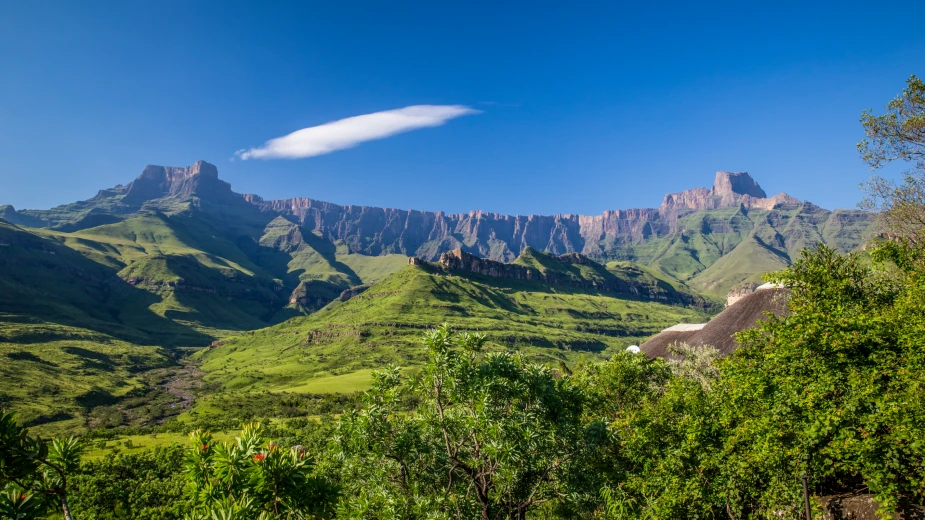 One of the most beautiful places to visit in South Africa is the Drakensberg. This area is the most popular place to visit in South Africa, also called the Dragon Mountains. It is the highest peak in the nation and offers the most breathtaking view of the surroundings. The Royal Natal National Park also protects a stunning theater that is the source of many of Africa's major rivers.
Over 800 different species of flowers grow here, further enhancing the beauty of this area. This place also supports a vast variety of wilderness. There are roaring waterfalls and sparkling streams all around, and they are all surrounded by luxuriant greenery. It is one of the famous places to visit in South Africa for people who like to experience natural beauty while having a little thrill!
Kruger National Park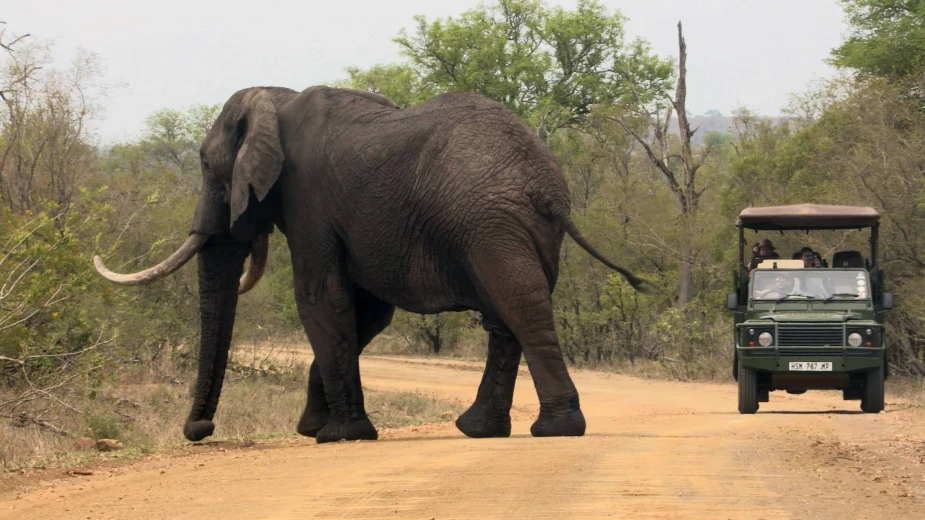 Not only is Kruger National Park one of the great places to visit in South Africa, but it's also one of the most well-known safari parks in the entire world. It has developed into one of the largest natural reserves in the world by protecting 7500 miles of terrain, tropical jungles, and grasslands. Thus, without a doubt, they are the most popular tourist destinations in this nation.
A delight to observe is the park's diverse flora and fauna.
Here, you can see the Big Five: elephants, leopards, lions, rhinoceroses, and buffalo. Ancient rock paintings can be seen at archeological sites that you can also visit. In addition, you can go on a walking safari or ride in a hot air balloon to see the expansive grassland, flowing rivers, and gallery forests. They offer accommodation options as well as day and night safaris.
Stellenbosch
One of the nice places to visit in South Africa with the most picturesque towns is Stellenbosch. It is one of the best-maintained towns from the Dutch East India Company period, a patchwork of farms and old trees of oak, with white-washed Cape Dutch homes. It is now a vibrant university town with beautiful scenery. Foodies will enjoy this place. Many sidewalk cafés can be found in Stellenbosch, which also houses a few of South Africa's top eateries.
The Stellenbosch Village Museum, a collection of four restored gardens and homes dating from 1709 to 1850, allows history buffs to take a trip down memory lane.
The Garden Route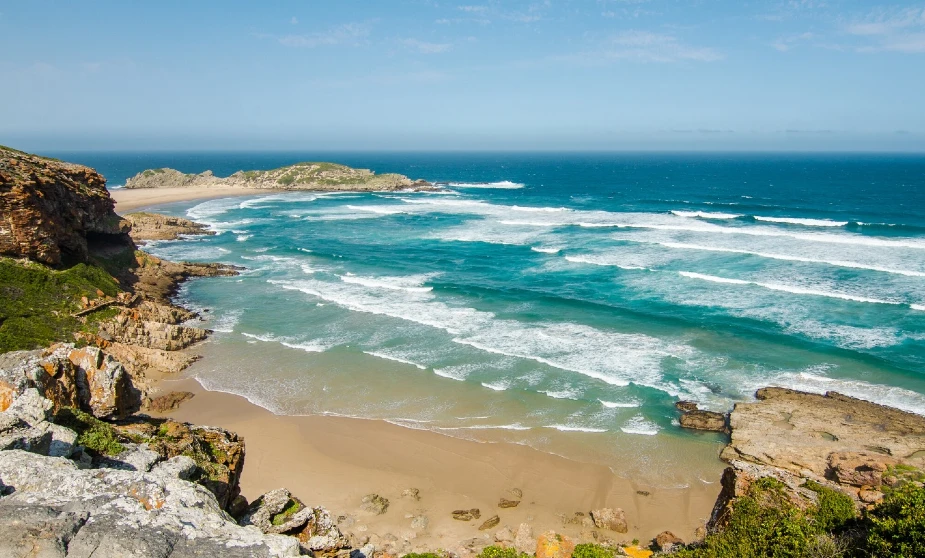 The Garden Route is one of the best places to visit in South Africa for those who want to take in beautiful scenery. It is a 200-kilometer-long stretch of coastline. You can see the lush green hills, cliffs along the coast, lakes, and lagoons here.
You can visit the ostrich farms in Oudtshoorn and the Cango caves here. Additionally, the lovely Garden Park with tidal pools in the middle of a dense forest is worth a visit. If you ever visit South Africa, you must take advantage of this breathtaking location and its entire view! It is one of the best places to visit in South Africa with family.
Durban
Due to its diverse cultural population worldwide, South Africa's coastline city of Durban is among the best places to visit. Indian traditional African culture, with a touch of European blending, impacts this city. Since it is a coastal city, you can go shark or scuba diving on its golden beaches. So many festivals are held in this coastline city that you can attend and learn about the local way of life. You cannot afford to eat some of the local delicacies even though the food is delicious.
Mossel Bay
For those who love adventure, Mossel Bay is one of the good places to visit in South Africa. The renowned Santos Beach is located here, and people come here to unwind or partake in thrilling adventures like water sports. It has a family-friendly atmosphere, is surrounded by breathtaking flowers, and is a well-liked destination for tourists. Mossel Bay is the ideal destination if you're looking for tranquility of mind and a beautiful view of nature.
Johannesburg and Pretoria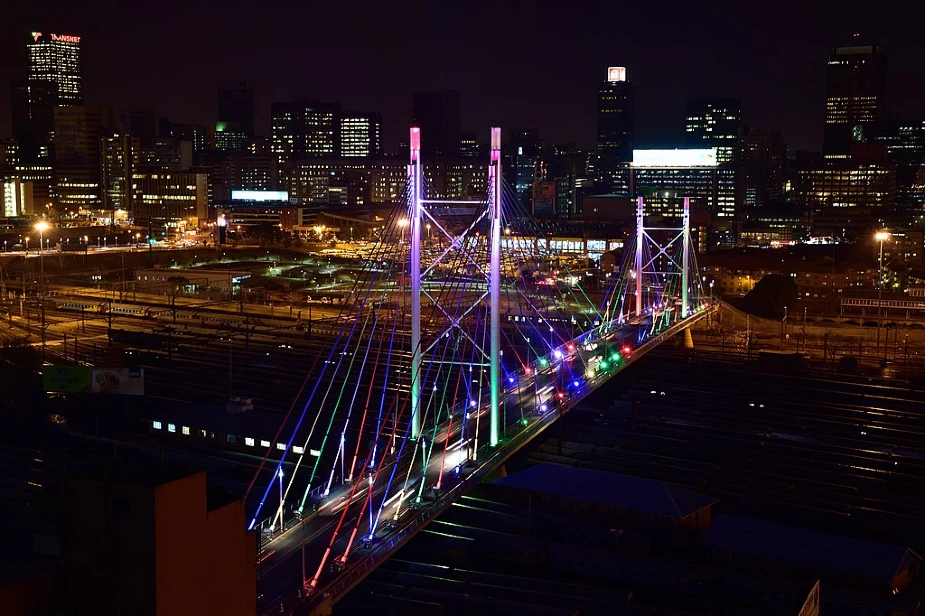 The most populous city in South Africa is Johannesburg or Jo'burg, and it serves as a starting point for many safari tourists. It is also the nation's economic powerhouse and vibrant center, earning the name "City of Gold" due to its extensive deposits of priceless metal.
Pretoria, the administrative hub of South Africa, is nearby geographically but feels like a completely different world. The city is filled with green spaces, including the well-known Freedom Park and the Voortrekker Memorial and Heritage Site are places in south africa to visit.
Port Elizabeth
Port Elizabeth, a city in South Africa's Eastern Cape Province on Algoa Bay, is one of the beautiful places in South Africa to visit for vacationers. This port city is well-known for its many beaches. To experience the magnificent Victorian architecture, you must travel the Donkin Heritage Trail. You can go on a coastal boat journey here to see seabirds or whales. You can also visit the Kragga Kamma Game Park to see the abundant wildlife.
Bloemfontein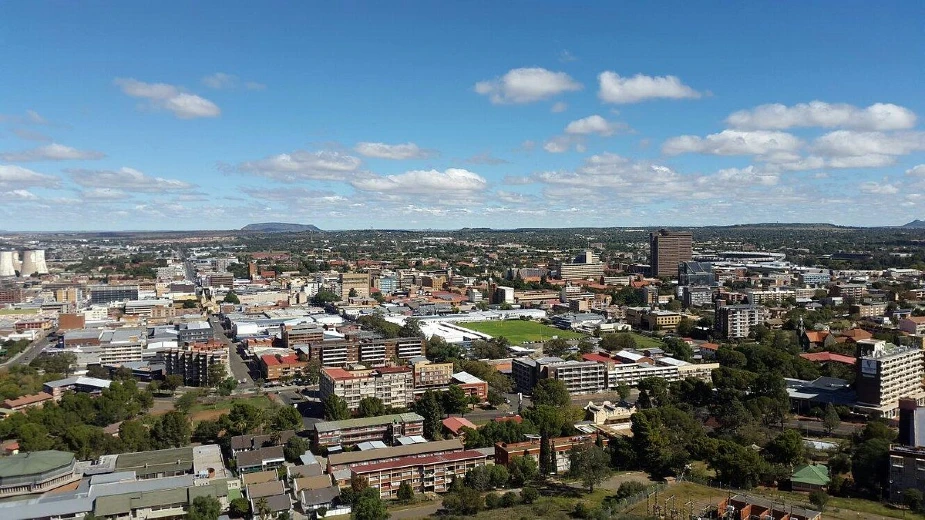 One of South Africa's three national capitals and the seat of the Free State government is Bloemfontein. In Afrikaans and Dutch, "Bloemfontein" is a synonym for "blooming fountain." This city is also called "the city of roses" because of the well-known rose festival. There are numerous historical and cultural tourist attractions in this country's seventh-largest city, in addition to an abundance of natural beauty.
The Oliewenhuis Art Museum, The Anglo-Boer War Museum, The National Museum, and The National Women's Monument are just a few of the fascinating museums in Bloemfontein. The Naval Hill Planetarium is the continent of Africa, south of the Sahara's first digital planetarium.
Questions Tourists Might Ask
When is the perfect time to travel to South Africa?
South Africa is a place that can be traveled to all year round because of its diverse local climate and wildlife choices. The summer season, or November to February, is the ideal time to visit the nation's capital, Cape Town. July through November are the best months to see whales.
What goods are available in South Africa?
The following are a few top products you can purchase from South Africa:
1. Wood carvings from Africa
2. Rooibos Tea
3. Wire Art
4. Kalahari Salt
5. Ostrich Eggs
Which South African city is the best?
The following are a few of South Africa's top cities:
1. Cape Town
2. Durban
3. Johannesburg
4. Kimberly
5. Port Elizabeth
Are tourists safe in South Africa?
South Africa is becoming more well-known in tourism as one of the best places to see wildlife. The country's tourist attractions are being developed, according to the government. This indicates that the nation is also concerned about the security and safety of its visitors. There is no denying that there is a problem with crime in this area, but public areas and tourist attractions are safer. All you have to do is carefully plan your trip, and it is ideal to have someone with certification and solid South African travel experience handle it for you.
Featured Image: Linkedin.com