Rhythmic Revelries: The Top 5 Music Festivals Across the Globe
Live music is a favorite of many of us. The thrill we experience when we hear a particular line performed live or when our preferred performer makes a dramatic entrance is unmatched. The celebration of music can draw thousands of people to one location.Some people even travel great distances to attend music festivals to see performances by huge lineups of local, foreign, and well-known artists. Numerous thousands of people, and in some cases MILLIONS, attend these music festivals. However, the number of attendees at some of the largest music events in the world has yet to surpass one million. However, some music festivals have been successful in attracting sizable crowds. Around the world, Summer now includes a significant amount of music festivals. These international gatherings can bring people from all backgrounds together. We all enjoy attending music festivals because the sights, sounds, and smells leave an indelible impression.
Coachella Valley Arts and Musical Festival
One of the world's most well-known music festivals is Coachella. The festival features live performances from artists in the pop, rock, hip-hop, indie, and dance music genres and happens in California over a series of three-day weekends. With such a grand lineup of artists, it is not a very surprising fact that there is a huge crowd. The biggest names in music have performed at Coachella over the years, including Coldplay, Beastie Boys, Billie Eilish, Beyonce, Calvin Harris, Prince, Guns N Roses, Radiohead, Eminem, Ariana Grande, The Weeknd, Lady Gaga, Jay-z, Paul Mccartney, Kanye West, Kendrick Lamar, Drake, ACDC among many others.
Tool and Rage Against the Machine performed as the festival's opening acts in 1999. In 2022, the music festival drew about 750,000 visitors, according to HITC. In 2023 Coachella was filled with Asian performers as well. BlackPink, Jackson Wang, Dominic Fike, DPR LIVE and DPR IAN and Diljit Dosanjh are to name a few. This year Coachella will be a huge hit among the people like the previous years.
Tomorrowland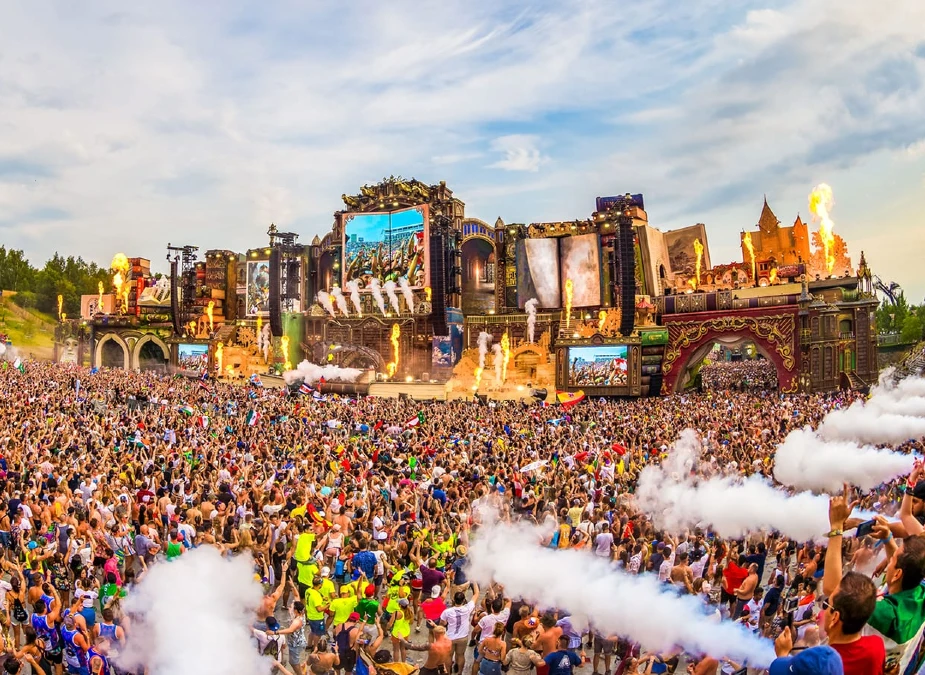 Most electronic dance music fans hope to go to Tomorrowland once or twice in their lifetimes. With a lineup that includes artists from drum and bass, EDM, techno and home, and many other genres, it gathers the biggest names in electronic music into one sizable festival. The Tomorrowland stage has been dominated by artists like Armin van Buuren, Dimitri Vegas & Mike, Diplo, Martin Garrix, Charlotte de Witte, Carl Cox, Tist and Steve Aoki, among many others. Following two pandemic-related festival cancellations, Tomorrowland this year sold 600,000 tickets. Even though competition from other major dance festivals is fiercer than ever, 13 years after the inaugural event, Tomorrowland continues to hold its own as the front-runner.
The true power of Tomorrowland lies in its minute details, which are carefully crafted to produce an overwhelming sense of magic, rather than in its enormous main stage designs or lineups that feature nearly every DJ you've never heard of.
The Essence Music Festival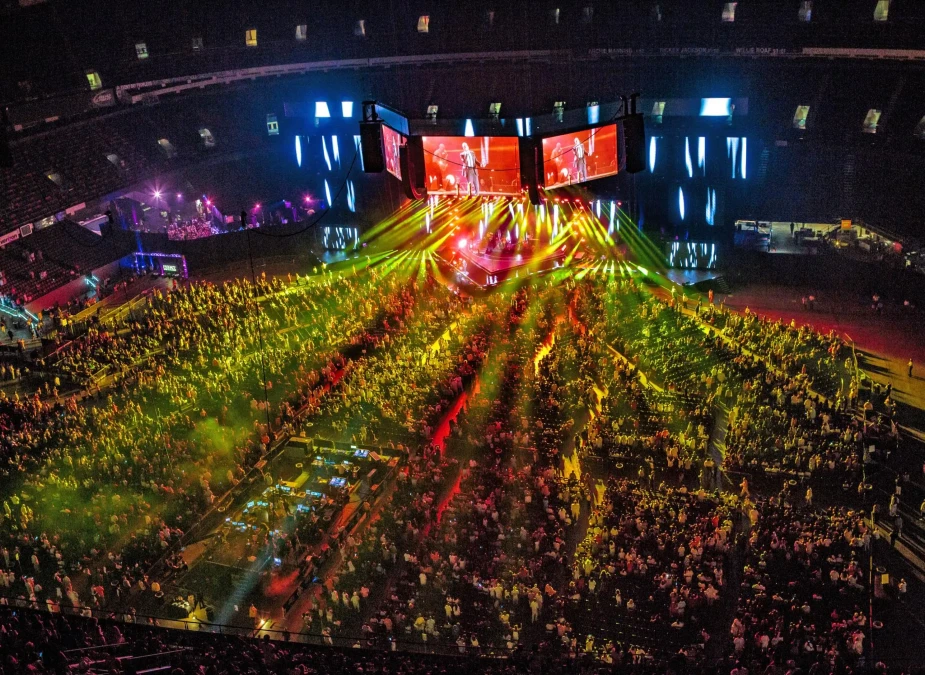 The first Essence music festival took place in 1995. But at the time, it was a celebration solely for Essence magazine's 25th birthday. After several decades, the festival has developed into an occasion that attracts about 500,000 people every year. Each year, a four-day festival is planned on the Fourth of July weekend. Great performers like Janet Jackson, Jazmine Sullivan and Nicki Minaj were on the festival's 2022 lineup. But at Essence, you can find everything from up-and-coming artists to well-known DJs and other ICONIC names.
Lollapalooza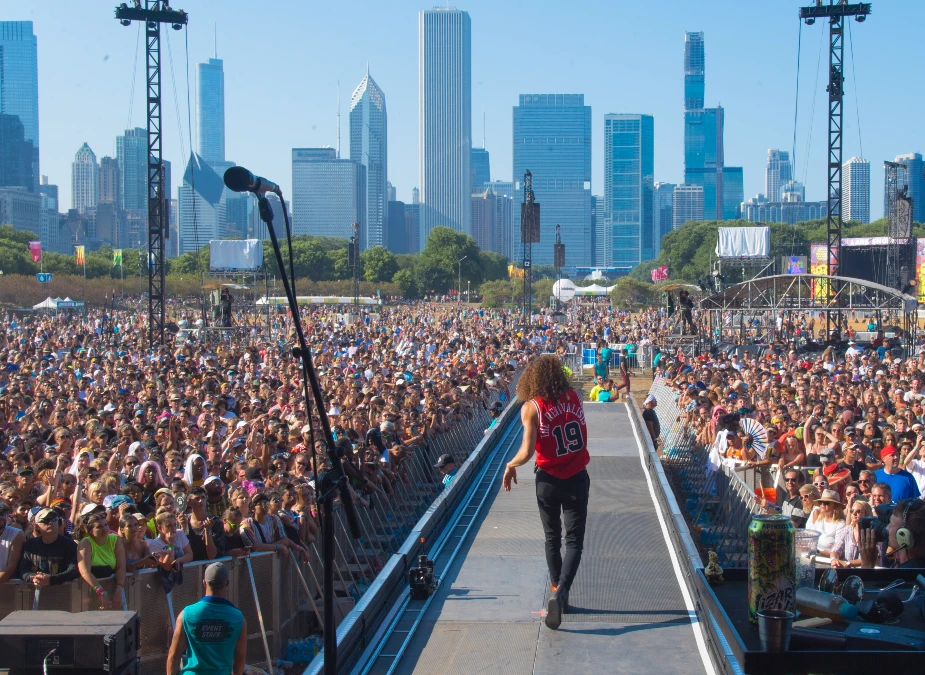 Over four days, the annual Lollapalooza music festival occurs in Chicago's Grant Park. In 1991, it started as a travel event, but a few years afterwards, Chicago became its long-term spot. Every year, this event is held in Grant Park, drawing an estimated 400,000 people crowd in July. One of the world's largest and most popular music events, Lollapalooza is also the oldest one. It recently held its grand entry in India with many famous music artists like Jackson Wang, AP Dhillon, Imagine Dragons and many more.
Summerfest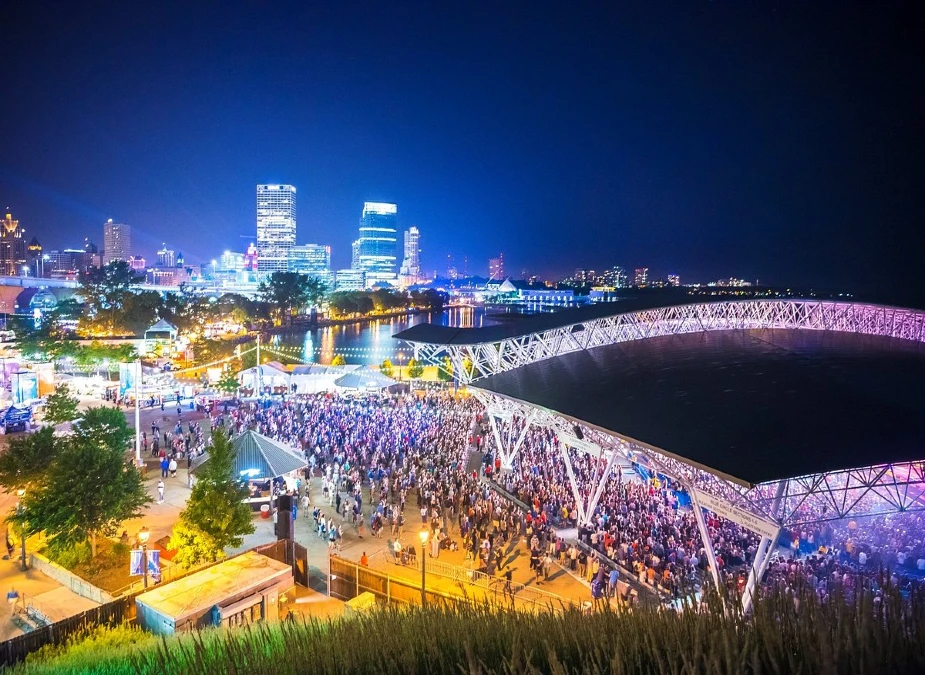 The Milwaukee, Wisconsin, music festival first took place in 1968. Summerfest was held every year in the Summer with some of the biggest artists in the world. Thousands of groups and artists use the Summerfest stage to entertain a big audience. Brilliant performers are included in the lineup to provide a memorable weekend at the festival, ranging from up-and-coming artists to established artists in the music industry. Star-studded performers like Backstreet Boys, Halsey, Avril Lavigne, Wiz Khalifa, Machine Gun Kelly and Lil Wayne were among those on the previous year's lineup. Annual attendance at Summerfest is around 800,000.
Final words
These were the top 5 music festivals in the world, so let's start grooving to the best numbers. Hold your favorite drink, wear your comfortable clothes and get set!
Questions Tourist Might Ask:
What makes a music festival one of the best in the world?
 A music festival is considered one of the best in the world based on factors such as the caliber of the performers, the range of musical genres represented, the quality of the production and staging, and the overall experience and atmosphere.
How do I buy tickets for these music festivals? 
Tickets for these music festivals can typically be purchased online through the festival's official website. Buying tickets early is important, as they can sell out quickly.
Can I camp at these music festivals? 
Many of these music festivals offer camping options for attendees, but it's important to check the festival's website for specific information on camping policies, amenities, and fees.
What should I pack for a music festival? 
Packing comfortable clothing and footwear, sunscreen, a hat, a reusable water bottle, and any necessary medications is important. Consider bringing a small backpack to carry your essentials and a portable charger for your phone.
Are these music festivals suitable for families and children? 
Some music festivals have areas specifically designed for families and children, while others may not be as family-friendly. It's important to check the festival's website for information on any age restrictions, as well as family-friendly activities and amenities.
Featured Image: Tomorrowland.com