Are you prepared for a once-in-a-lifetime sea voyage? With so many alternatives available, choosing the best cruise for your ideal holiday can be a difficult undertaking. Do not be alarmed; we have combed through the sea of cruise lines to bring you the best of the best for 2023.
Whether you are looking for a fun-filled family trip, an exhilarating adventure with your best friends, or a romantic break with your significant other, we have got you covered. Each trip offers a memorable and one-of-a-kind experience, from the opulent amenities of Princess Cruises to the welcoming environment of Disney Cruise Line. So don your captain's hat, gather your belongings, and join us as we take you on an excursion of a lifetime via the top cruises of 2023! Prepare to set sail into a world of limitless opportunities and make eternal memories!
Family-Friendly Cruises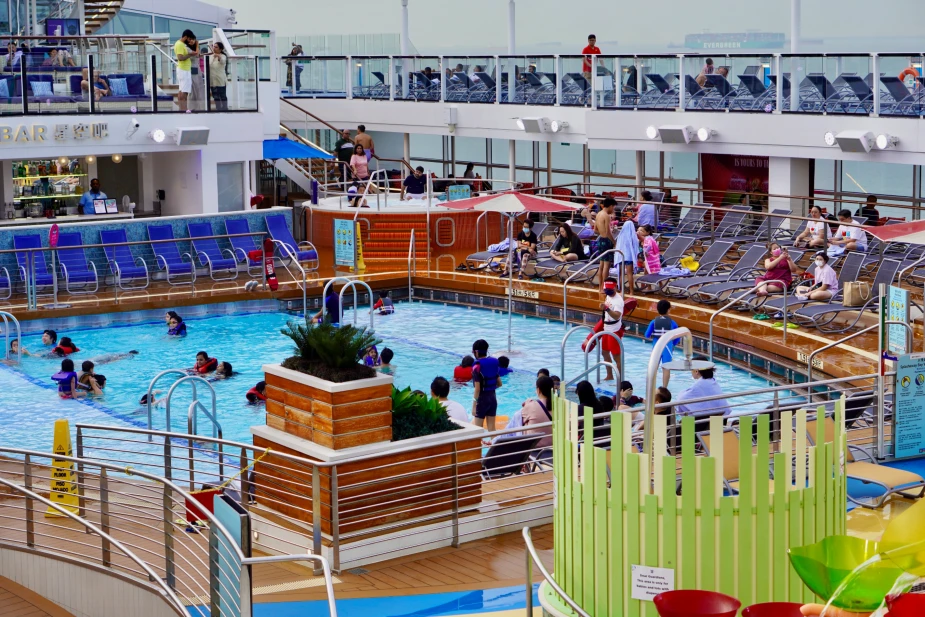 Looking for the best cruises for families? Look no further than Disney Cruise Line, Royal Caribbean, and Carnival Cruise Line.
Character meet-and-greets, kids' clubs, and Disney-themed entertainment are among the family-friendly activities and services that are well-known for the Disney Cruise Line. It is no surprise that it is a favorite choice for families with its family-sized staterooms and array of dining options, including character dining experiences. The seven day night cruise will range from $5300 to $10000 per person and for a shorter cruise of 4 days or less, it costs $3400 to $6700.
Recommended Reading: The Best Places to Visit in Asia
Royal Caribbean Cruise Line
Family-friendly activities provided by Royal Caribbean make it one of the best cruises for kids, including ice skating, mini golf, and rock climbing. Children may meet their favorite characters from movies like Shrek and Madagascar thanks to a collaboration with DreamWorks Animation. Also, the ships provide family-sized accommodations and a selection of dining establishments. For a seven day cruise, it costs around $2000 per person.
The family-friendly Carnival Cruise Line offers a variety of onboard activities like water parks, mini golf and poolside movies. The ships include family-sized accommodations and special kid's clubs for youngsters of various ages for enhanced convenience. Family-friendly restaurants include Guy's Burger Joint and the Blue Iguana Cantina. Seven night cruise costs an average of $3700 per person.
Looking for something a little more unique? Check out some of the coolest cruises that offer adventurous activities, unique destinations, and off-the-beaten-path experiences in the next section.
Adventure Cruises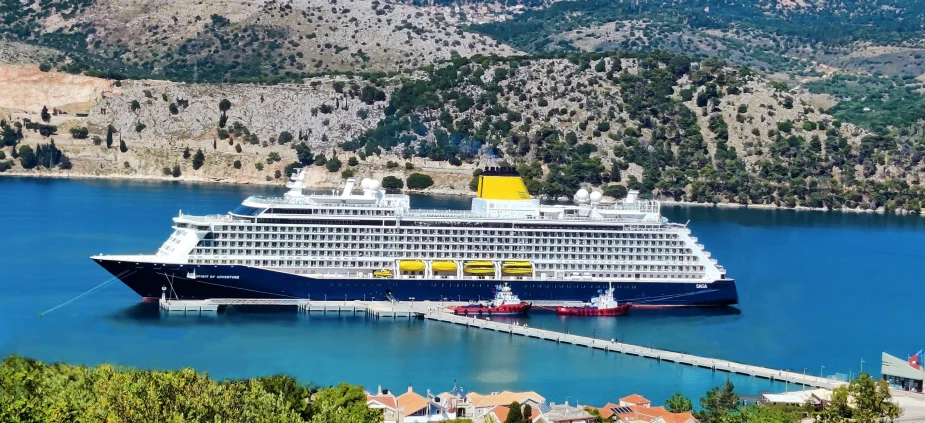 Lindblad Expeditions offers some of the best cruise deals for small-ship adventure cruises to remote and off-the-beaten-path destinations. They specialize in eco-tourism and offer a range of activities, including hiking, kayaking, and snorkeling. The ships feature onboard naturalists and scientists, as well as comfortable accommodations and gourmet dining. Prices start from $3360 per person.
Recommended Reading: The Most Beautiful Markets in the World
Hurtigruten Expedition Cruise
Hurtigruten is known for its best cruise ships that offer expedition-style cruises to destinations in the Arctic and Antarctic regions. The ships are designed to navigate through ice-filled waters and offer a range of activities, including dog sledding, snowshoeing, and wildlife viewing. The ships also feature a range of dining options and comfortable accommodations.Prices vary depending on the itinerary and time of year and on an average, it costs $3260 per person.
Galapagos Expedition Cruise
For those seeking a unique adventure, a Galapagos Expedition Cruise offers a once-in-a-lifetime opportunity to explore the natural beauty and wildlife of the Galapagos Islands. These cruises offer a range of activities, including hiking, snorkeling, and wildlife viewing, with expert guides on board to provide insight into the unique ecosystem. The ships are equipped with comfortable accommodations and dining options, making it an unforgettable experience. The price for an 8 day cruise is $5000 per person and for shorter cruises of 5 days or less, it costs $2500 per person.
Luxury Cruises
Regent Seven Seas Cruises
Regent Seven Seas is undoubtedly a top cruise line, with its all-inclusive luxury offerings. With its prices, practically everything is included, from gratuities, premium liquor and business-class international flights to shore excursions, Wi-Fi and laundry. Although every one of the opulent suites has an ocean view, the 4,000 square foot, two bedroom Regent Suite with its two wraparound balconies, three walk-in closets, two Picasso lithographs, and grand piano offers the best view.
Recommended Reading: How to Plan the Perfect Romantic Getaway
In order to give passengers on board its small ships the impression that they are members of an exclusive club, Seabourn sails to all seven continents and at the appropriate times. Each Seabourn suite has a full dining space, a walk-in wardrobe and an ocean view. There is plenty of room for travelers to spread out while they take in some of the most fascinating vistas in the world because ships can hold a maximum of 600 passengers.
Everything is included in the luxury cruise line's rates, even premium alcoholic beverages. An attendant will be provided in each apartment to take care of your every need, even drawing you a soothing bath if you want to unwind after an exciting day in port.
If you are looking for a luxurious cruise line that won't break the bank, Windstar Cruises may be the best affordable cruise for you. Their small ships can accommodate fewer than 342 passengers, providing a more intimate and personalized experience. With stops at 150 ports across the globe, you can explore the world in style without sacrificing your budget.
Party Cruises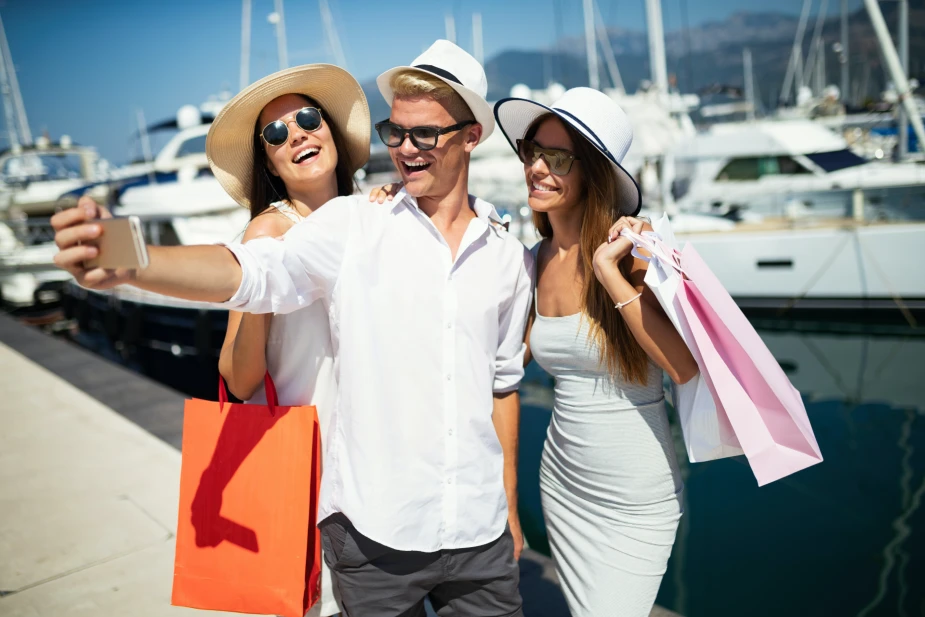 Since Norwegian Cruise Line typically caters to a younger clientele, you will like sailing with Norwegian if you are a young adult. Norwegian is one of the best cruises to take if you are looking for drinking, partying, and having a good time.
There are many activities available on board this cruise ship, such as a virtual reality room, water slides, and go-karting. It is a place to have a drink and unwind during the day, but at night it has a totally different vibe. You may party and dance outside beneath the stars in the evening, which is a delightful and distinctive feature of the Norwegian Pleasure.
The Halong Bay Party Cruise is a well-liked selection for those seeking a memorable and entertaining party cruise in Vietnam. Onboard entertainment options include a live DJ and a floating bar, as well as a variety of activities like kayaking, swimming, and squid fishing. For a two-day, one-night cruise, the Halong Bay Party Cruise starts at $220 per person.
Couple's cruises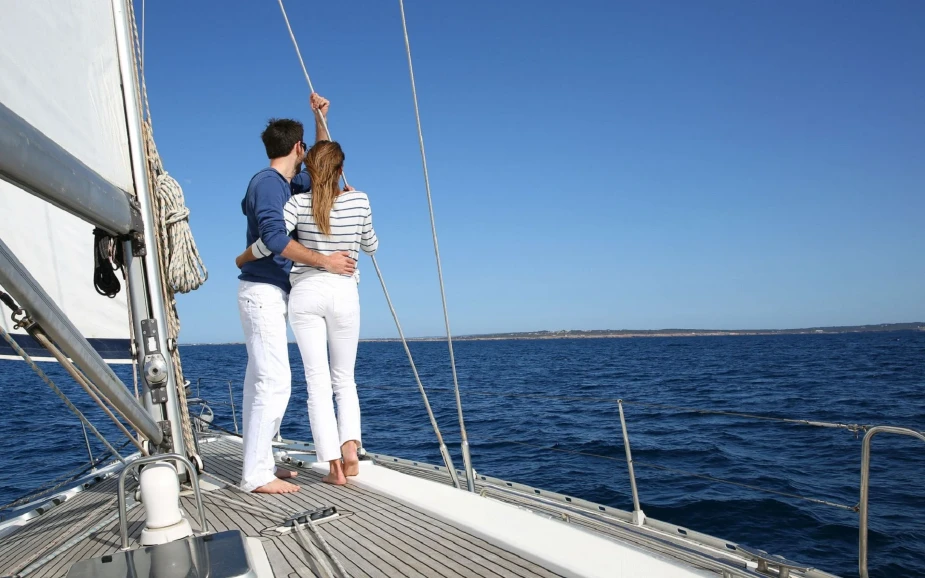 The setting for several seasons of the original Love Boat television series was the Mexican Riviera aboard Princess. These days, the sailings take place on the brand-new Discovery Princess, whose horn can play the Love Boat theme.
The ship offers some of the best cruises for couples, private dining options like waiter-served breakfast on their own balcony, a space that is included with every outside stateroom, or signature drinks and light meals at the adults-only enclave The Sanctuary, for when they aren't busy exploring Puerto Vallarta's historic square or El Arco in Cabo San Lucas.
In addition to visiting the best ports in Aotearoa (New Zealand), from the Art Deco mecca of Napier to Milford Sound, where rainforests and waterfalls tumble down the sides of the fjord and wildlife enthusiasts can spot fur seals, penguins, and dolphins from their Infinite Balconies onboard Celebrity Edge, sailing from and returning to Sydney Harbor is an iconic, romantic couples cruise experience in and of itself.
If a couple wants to indulge, they can reserve a suite, which gives them access to The Retreat, a private lounge and sundeck, as well as the Luminae restaurant, which serves specialty dishes. Also, the ship is crammed with commissioned works of art by international artists in public areas.
Summing Up
In conclusion, there are a variety of cruise options available for every type of traveler, including the best cruise lines for families like Disney and Royal Caribbean. Adventure seekers can opt for Lindblad Expeditions, Hurtigruten, or Galapagos Islands Expedition Cruise, while those looking for a lively party atmosphere can choose Carnival, Norwegian, or Halong Bay Party Cruise. With each cruise line offering unique experiences and amenities, it is important to consider your budget, preferred activities, and destination when choosing the best cruise line for your next adventure. So start planning your next getaway and get ready to set sail with one of these top-rated cruise lines, ensuring a memorable trip for you and your family.
Common Queries of Travelers in Search of the Best Cruise Lines Worldwide
Do I need a passport for a cruise?
Yes, a passport is typically required for cruises that travel outside of your home country's waters. This is to ensure that you have proper identification and documentation when entering and exiting different countries. It's important to check with your specific cruise line and destination to confirm their passport requirements.
What types of onboard activities are available on cruise ships?
Cruise ships offer a wide range of onboard activities, including live entertainment, fitness centers, pools and water parks, casinos, spas, and kids' clubs. Some ships may also offer educational lectures, cooking demonstrations, and cultural performances.
How much money should I take on a cruise?
Plan to have $50 to $100 in local currency per day as a general rule. You might also wish to carry an extra $20 per day for crew member tips. Don't forget to include a few little bucks for tips. At each port, $50 to $100 should be adequate to pay for little purchases, tips, and refreshments.
How can I get the best deals on cruises?
To get the best deals, consider booking your cruise during the off-season, comparing prices from multiple travel agents or online travel agencies, and signing up for alerts from cruise lines.
What is the best cruise line for families?
There are several cruise lines that are known for their family-friendly amenities and activities, such as Disney Cruise Line, Royal Caribbean, and Carnival Cruise Line. Be sure to research each cruise line's specific offerings to find the one that best suits your family's needs.
Featured Image: Stephanie Klepacki on Unsplash