Discover Hawaii's Magnificent Shorelines: The Beaches You Must Visit
For good reason, Hawaii is one of the most popular vacation locations in the world. The state has some of the world's most beautiful beaches, with crystal-clear seas, silky white sand, and spectacular landscape. Hawaii's beaches provide something for everyone, whether you're searching for a romantic trip, a family vacation, or just a place to rest and decompress. This article will take a deeper look at some of Hawaii's most stunning beaches.
Lanikai Beach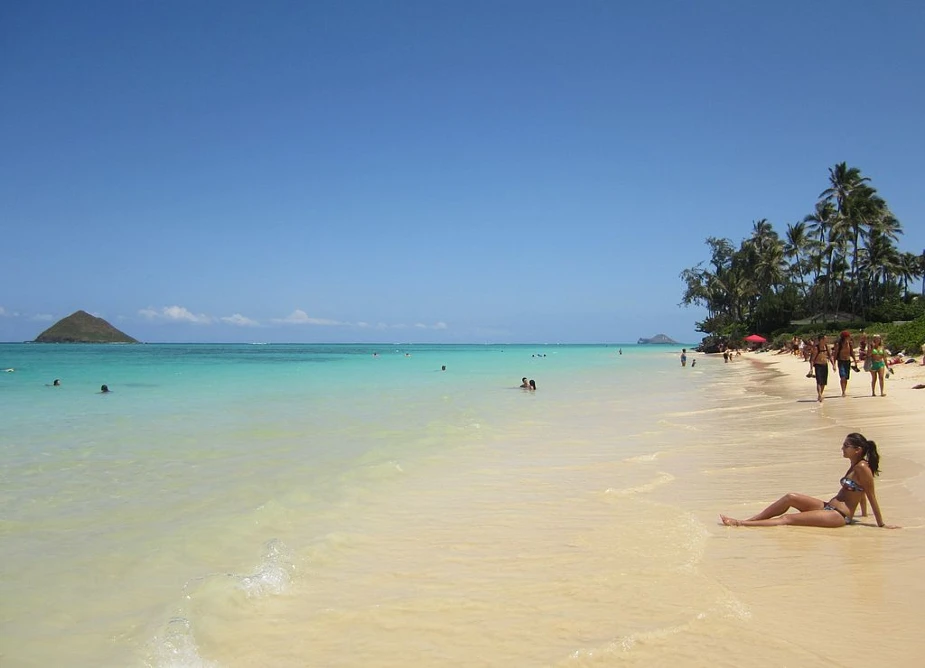 On the east coast of Oahu, Lanikai Beach is often regarded as one of the most beautiful beaches in the world. The beach is famous for its smooth, fluffy sand, clean water, and breathtaking views of the adjacent Mokulua Islands. Swimming, snorkeling, kayaking, and stand-up paddleboarding are among the water sports available to visitors to Lanikai. The beach is also a favorite place to view the sunrise since the early morning light produces a golden glow over the surrounding countryside.
Kaanapali Beach
Kaanapali Beach, on the Hawaiian island of Maui, is a three-mile stretch of white sand ideal for swimming, sunbathing, and surfing. The beach is surrounded by luxury resorts, restaurants, and stores, making it a popular tourist destination. During the winter months, visitors to Kaanapali may also embark on a sunset cruise, snorkel, or on a whale-watching trip.
Hanauma Bay
Hanauma Bay, a designated marine sanctuary on Oahu's southeast coast, is well-known for its thriving coral reefs and crystal-clear waters. In the bay, tourists may swim with a variety of vibrant fish, sea turtles, and other marine life, making it a popular location for snorkeling and scuba diving. With plenty of shaded areas and breathtaking views of the cliffs and shoreline in the area, the beach is also a fantastic place for picnics and relaxation.
Poipu Beach
Poipu Beach is a great place for swimming, boogie boarding, and sunbathing on the south side of Kauai. The beach is split into two areas: a shallow, kid-safe part and a deeper, more challenging one for adults. A snorkeling or scuba diving excursion is another option for Poipu visitors who want to explore the adjacent coral reefs and sea caverns.
Waikiki Beach
One of Hawaii's most well-known beaches, Waikiki Beach, is in the center of Honolulu on the island of Oahu. There are several restaurants, stores, and hotels bordering the beach, which is a hive of activity. Surfing, swimming, and stand-up paddleboarding are just a few of the water sports available to visitors visiting Waikiki. With a steady stream of visitors and residents wandering up and down the famed promenade, the beach is also a well-liked location for people-watching.
Kailua Beach
Kailua Beach, which lies on the windward side of Oahu, is a well-liked destination for both locals and visitors. The beach is well-known for its fine, white sand, crystal-clear water, and calm trade winds, which make it an excellent location for windsurfing and kiteboarding. A kayak or stand-up paddleboard trip is another option for visitors to Kailua who want to explore the area's adjacent offshore islands, including the well-known Mokulua Islands.
Napili Bay
Napili Bay, on Maui's northwest coast, is a serene, undeveloped area ideal for families and couples. The beach is renowned for its fine, white sand, tranquil, clear water, and breathtaking views of the neighboring islands of Molokai and Lanai. Snorkeling, swimming, stand-up paddleboarding, and other water sports are available for visitors to Napili Bay, or they can choose to unwind and laze on the beach.
Polihale Beach
Polihale Beach, on the west coast of Kauai, is a secluded, wild location ideal for intrepid visitors. The beach is well-known for its dunes that rise high, the pure water, and the breathtaking sunsets. Hiking, fishing, camping, and other outdoor pursuits are available for visitors to Polihale, or they can choose to unwind and take in the scenery.
Makalawena Beach
Makalawena Beach is a secret treasure on the west side of the Big Island that's well worth the effort to get to. Only a rough, dirt road leads to the beach, but the trip is worthwhile because of the breathtaking scenery and tranquil setting. Visitors to Makalawena may take part in several water sports, such as swimming, snorkeling, and fishing, or they can just unwind and laze on the beach.
Hamoa Beach
Hamoa Beach, on the east coast of Maui, is a quiet area ideal for visitors seeking a calm retreat. The beach's silky, white sand, crystal-clear water, and verdant surroundings provide it with an exquisite setting for a day of leisure. Hamoa is a wonderful destination for those who enjoy the outdoors because of the adjacent waterfalls, hiking trails, and picturesque roads that may be explored.
Conclusion
Hawaii is a beach lover's dream, with a plethora of lovely and scenic beaches to explore. Whether you're searching for a quiet area to unwind or a crowded beach with plenty of activities, Hawaii has something for everyone. The top ten most beautiful beaches in Hawaii are waiting for you to explore, from the crystal-clear waves of Lanikai Beach to the rocky beauty of Polihale Beach.
Recommended Reading
#The Top 10 Most Beautiful Islands in the World
#The Best Beach Resorts in the World
#The Top 5 Most Beautiful Lakes in Europe
#The Top 10 Most Beautiful Lakes in the World
For a pleasant trip to Hawaii, consider the reassurances provided for the hesitancies.
Are there any beaches in Hawaii that don't require you to wear anything?
While public nudity is forbidden in Hawaii, naturists are known to frequent a few remote beaches. It is crucial to remember, however, that these beaches are not officially designated as clothing-optional and may be subject to government enforcement on occasion.
Can I camp on Hawaii's beaches?
Camping is permitted on some Hawaiian beaches, but it is critical to get the proper licenses and adhere to local restrictions. Some beaches have specific camping zones, whilst others permit camping anywhere on the beach.
Are dogs permitted on Hawaiian beaches?
With a few specifically designated dog-friendly beaches, Hawaii's beaches generally do not accept dogs. Before bringing your dog to the beach, ensure that you know you are aware of the rules and signage in the area.
In Hawaii, are there any exclusive beaches?
Several of Hawaii's beaches are privately owned by hotels or resorts, despite many of them being that many of them are accessible to the general public. There can be limits on what you can do on certain beaches, and you might need to pay a charge or make a reservation.
Are there any Hawaii beaches that are wheelchair accessible?
Yes, Hawaii has a number of wheelchair-accessible beaches, including Hapuna Beach State Recreation Area and Waikiki Beach. The accessibility of these beaches for those with disabilities often includes wheelchair ramps, handicapped bathrooms, and other features.
Featured Image: Facebook.com