"Unleash Your Inner Explorer: 5 Reasons Iceland Needs to be on Your Travel Bucket List!"
Iceland has grown in popularity as a tourist destination in recent years and for a good reason. Iceland has something for every style of traveler, with its magnificent natural scenery, unique cultural experiences, and friendly residents.
Here are 5 reasons why do people visit iceland
Witness the Northern Lights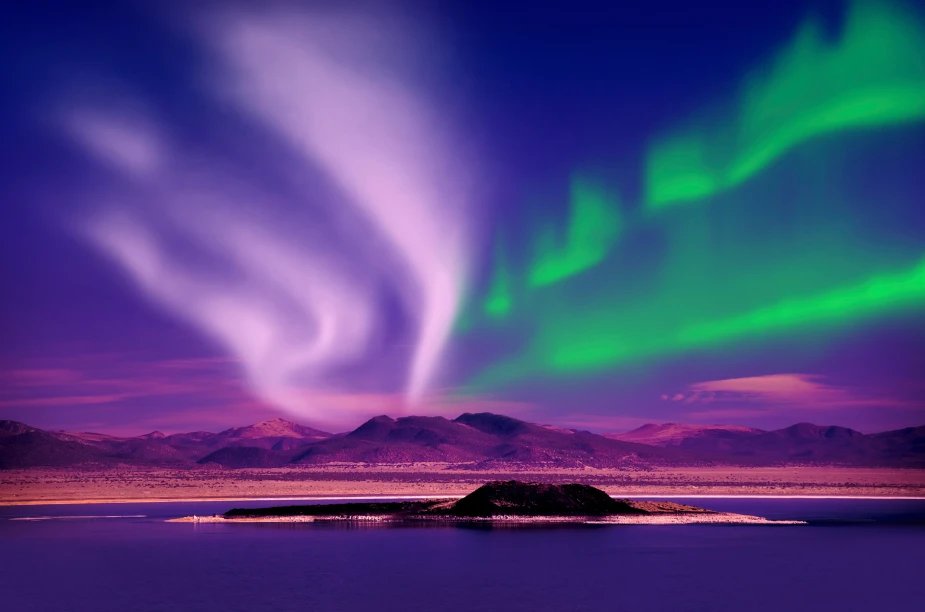 The Northern Lights may be seen in Iceland, which is one of the best spots in the world. Visitors may see the stunning display of colors and patterns throughout the night sky from September to April. Seeing the Northern Lights is a must for anybody visiting Iceland. Here are some pointers on how to see the Northern Lights:
Visit in the winter: The Northern Lights are visible in Iceland from September to April, with October to March being the best months to watch them.
Examine the forecast: To decide the optimum time to observe the Northern Lights, keep an eye on the aurora forecast. The forecast considers factors such as solar activity and weather patterns.
Enjoy a dark location: To enjoy the best view of the Northern Lights, get away from the city's bright lights. Go to a remote area or a place with little light pollution.
Dress warmly: Iceland may get very cold, especially at night. Wear layers of warm clothing, including a hat, gloves, and a coat.
Be patient: Seeing the Northern Lights is not guaranteed, therefore patience and persistence are required. Keep an eye out for the lights for at least a few hours, since they can emerge and disappear swiftly.
Consider taking a tour: There are numerous guided excursions available that will take you to the best viewing places for the Northern Lights. A tour might also supply you with useful information and recommendations regarding the phenomenon.
Recommended reading: The Top 5 Winter Destinations
Explore the Golden Circle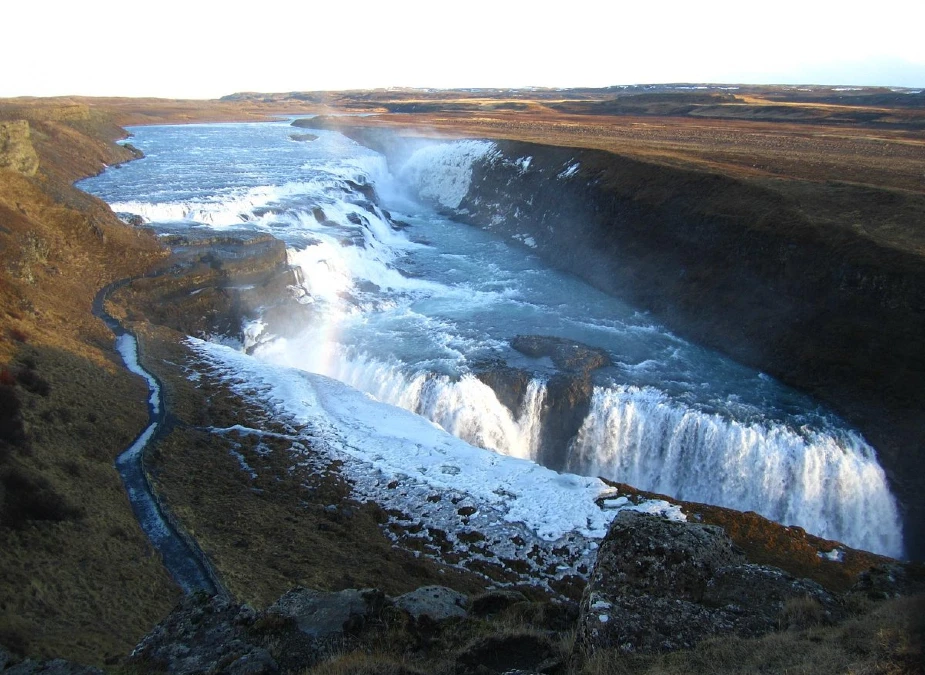 The Golden Circle is a popular tourist route that passes by some of Iceland's most famous natural landmarks, such as geysers, waterfalls, and Thingvellir National Park. The Golden Circle is a popular and best destinations route in Iceland, allowing tourists the opportunity to see some of the country's most outstanding natural sights. Here are some activities to try when touring the Golden Circle:
See the Geysers: One of the greatest sights on the Golden Circle is the Strokkur geyser, which erupts every few minutes and shoots hot water up to 40 meters high.
Gullfoss Waterfall is one of Iceland's most famous waterfalls, with a double cascade falling 32 meters into a tight canyon.
Thingvellir National Park is a UNESCO World Heritage Site and the site of Iceland's first parliament, which was created in 930 AD. The park also contains breathtaking geological structures and serves as the meeting point of the North American and Eurasian tectonic plates.
Horseback Riding: Icelandic horses are legendary, and various businesses offer horseback riding tours along the Golden Circle.
Snowmobiling on Langjökull Glacier: One of Europe's largest glaciers, Langjökull, may also be explored by snowmobile.
Relax at the Secret Lagoon: The Secret Lagoon is a natural hot spring in the village of Flir that is a perfect location to unwind and soak in the warm water after a day of visiting the Golden Circle.
The Blue Lagoon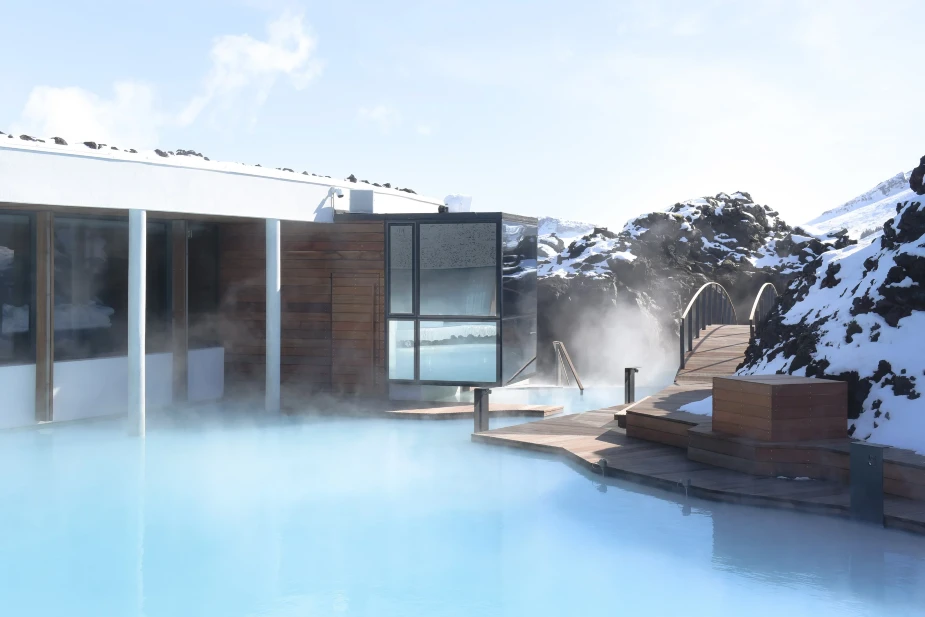 It is a geothermal spa built in a lava field that provides tourists with a unique and calming experience. The warm, mineral-rich water is considered to be restorative and is ideal for unwinding after a day of touring.The Blue Lagoon is a renowned tourist site in Iceland, where visitors may rest and unwind in geothermal waters. Here are some activities to enjoy while visiting the Blue Lagoon:
Enjoy the water: The warm, mineral-rich waters of the Blue Lagoon are ideal for soaking and relaxing. You can take a nice swim, float on the water, or simply relax on the pool's edge and take in the scenery.
Try the silica mud mask: The geothermal mud of the Blue Lagoon is known for its healing and revitalizing powers. You can apply the mud mask to your face and body and then rinse it off in the lagoon's waters.
Visit the sauna and steam room: The Blue Lagoon has a sauna and a steam room where you can unwind and benefit from the therapeutic effects of heat.
Book a massage or spa treatment: The Blue Lagoon has a variety of spa treatments and massages available, including in-water massages, which provide a unique and relaxing experience.
Enjoy the food and drinks: The Blue Lagoon features a restaurant and bar where you may eat and drink while admiring the lagoon's waters.
Take some time to explore the surrounding region and its many natural wonders: The Blue Lagoon is set in a spectacular volcanic terrain, so take some time to explore the surrounding area and its many natural wonders.
Hike on Glaciers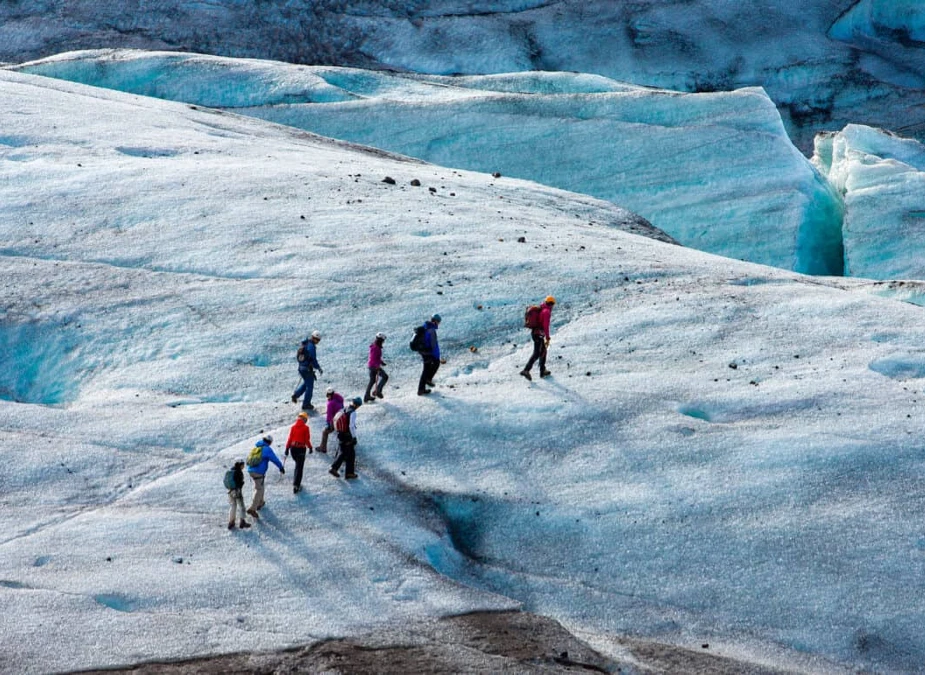 Iceland is home to some of Europe's greatest glaciers, which is a good thing about Iceland and visitors can see up close on guided glacier treks. It's a once-in-a-lifetime opportunity that will leave you speechless.Glacier hiking is a popular pastime for visitors in Iceland, which is recognised for its spectacular glaciers. Here are some activities to do while hiking a glacier:
Choose a glacier: There are several glaciers to visit in Iceland, including Vatnajökull, Skaftafell, and Langjökull. Investigate and select the glacier that best meets your interests and level of experience.
Hiring a guide is essential while embarking on a glacier hike since they can assure your safety and provide useful knowledge about the glacier's features and history.
Dress appropriately: Glacier hiking can be physically taxing, and weather conditions can change fast, so dress warmly and wear sturdy hiking footwear with good traction.
Explore ice caves: Ice caves can be found in several glaciers in Iceland. These natural wonders are formed by melting water and change constantly, making each visit unique.
Glaciers are intriguing natural formations with a long history and a complicated ecology. Your guide can tell you about the glacier's genesis, activity, and impact on the terrain.
Capture in the beautiful views: Glacier walks provide breathtaking views of the surrounding mountains and landscapes, providing an excellent opportunity to capture stunning images and admire Iceland's natural beauty.
Recommended Readings
#The Top 5 Cities to Visit in Europe
#The Most Beautiful Islands in the Caribbean
Learn About Viking History
Iceland has a rich cultural history and one of the reasons to go to Iceland,visitors may learn about museums and historical sites such as the Settlement Exhibition in Reykjavik. Iceland has a long Viking heritage dating back more than a thousand years. Here are some things to do in Iceland to learn about Viking history:
Visit the Viking Settlement Museum in Reykjavik for an interactive experience that explores Viking history and culture through a reproduction of a Viking longhouse and archaeological artifacts.
Visit the Viking World Museum at Keflavik, which has a reconstructed Viking ship and provides information about Viking navigation and exploration.
Explore Viking sites: Iceland is rich in Viking history, including Thingvellir National Park, which hosted the world's first parliament in 930 AD, and the remnants of the old Viking settlement of Hafnir.
Attend a Viking festival: Throughout the year, Iceland hosts various Viking-themed festivals, like the Viking Festival in Hafnarfjordur, where you can see Viking reenactments, crafts, and food.
Read Viking sagas: Iceland has a large collection of Viking sagas, which are stories about Viking culture and history. Many of these sagas have been translated into English and can be found in bookstores and libraries across the country.
Discover Viking mythology: The Vikings had a rich mythology filled with gods, goddesses, and mythological creatures. Learning about Viking mythology can give you a better understanding of the Viking worldview and cultural values.
Conclusion
To summarize, Iceland is a one-of-a-kind,worth visiting and breathtaking destination that provides a diverse range of experiences and attractions. Iceland has something for everyone, whether you're looking for natural wonders, outdoor excursions, or cultural experiences. Iceland is a must-see destination for anybody looking for a memorable travel experience, from the mesmerizing Northern Lights to the relaxing Blue Lagoon, the interesting Viking history to the exhilarating glacier hikes. Iceland is the ideal location for anyone wishing to explore a unique destination, thanks to its friendly population, colorful culture, and magnificent landscapes.
Question: Tourists ask why should I visit Iceland
What are some must-try Icelandic foods and drinks?
When visiting Iceland, some must-try dishes are hákarl, a traditional fermented shark dish, and pylsur, a popular street cuisine consisting of hot dogs with various toppings. Icelandic meat soup, a substantial stew prepared with lamb and vegetables, is another favorite dish. Visitors should taste Brennivn, a traditional Icelandic schnapps popularly known as "Black Death," as well as a locally brewed beer from one of Iceland's many microbreweries. Try the unusual skyr, a sort of Icelandic yogurt that is creamy, tangy and high in protein, for dessert.
How easy is it to get around Iceland as a tourist?
As a visitor, getting around Iceland is quite simple, with a variety of transportation choices accessible. Renting a car is a popular option because it allows visitors to explore the nation at their own leisure and go off the beaten track. Buses are also available, with many bus companies providing routes that cover the majority of the key sites. Some visitors may prefer to participate in organized tours or hire a private guide, which can provide greater convenience and competence. Reykjavik, Iceland's main city, is likewise relatively pedestrian and bike-friendly. However, due to snow and ice, some sites may be inaccessible during the winter months, and driving conditions may be difficult.
What are the top natural attractions to see in Iceland?
Iceland is home to some of the world's most distinctive and breathtaking natural wonders. Here are some of the best natural sites in Iceland to visit:
– The Northern Lights (Aurora Borealis)
– Geysers, particularly the famous Geysir and Strokkur
– Waterfalls, including Gullfoss, Skogafoss, and Seljalandsfoss
– Glacier Lagoons, such as Jökulsárlón and Fjallsárlón
– Black Sand Beaches, such as Reynisfjara and Vik
– National Parks, including Thingvellir, Vatnajökull, and Snæfellsnes
– Hot Springs, such as the Blue Lagoon and Mývatn Natural Baths
What is the best time of year to visit Iceland for optimal weather?.
The best time to visit Iceland for the greatest weather depends on what you want to see and do. Summer months (June-August) are perfect if you want pleasant weather and long days. This is also the peak season for tourists, so expect crowds and increased rates.
Spring (April-May) and fall (September-October) provide an excellent balance of less tourists, milder weather, and the possibility of seeing the Northern Lights.
How does Iceland's culture differ from other Nordic countries?
Icelandic culture has a distinct identity, shaped by the country's remote location, harsh climate, and Viking ancestry. Icelandic is particularly distinct from other Nordic languages in that it has a long history and a vocabulary that has been preserved over time. The country's creative and literary traditions are particularly noteworthy, with a heavy emphasis on mythology and narrative. Iceland's modern culture is noted for its progressive beliefs, such as gender equality and environmental stewardship, and the country has a strong music and arts scene. Overall, Icelandic culture is distinguished by its perseverance, innovation, and connection to nature.
Featured Image: Globeguide.ca