Embark on a Culinary Journey: Discover the Top 5 best foodie destinations in the world
The Top 5 Foodie Places take you on a culinary tour of the globe and highlight some of the cool places to go eat. These locations provide a broad selection of dining experiences that cater to all tastes and inclinations, from the rich and savory food of Tokyo to the vibrant tapas scene of Barcelona. These gourmet locations have something to please everyone's palate, whether you enjoy sushi or street cuisine. Prepare yourself for a tasty trip by visiting the top 5 best foodie destinations in the world, which will have you hankering for more!
Tokyo Japan
Tokyo, Japan, is a food lover's paradise with a wide range of culinary experiences to offer. Some of its best features include:
Sushi: The freshest fish is used to make the world-famous sushi in Tokyo. At numerous sushi bars and eateries, you can sample several types of sushi, including nigiri, maki, and temaki.
Ramen: The Japanese noodle soup known as ramen is another well-liked cuisine in Tokyo. In Tokyo, many ramen restaurants are serving various broths and toppings.
Izakaya: A Japanese pub called an izakaya provides a variety of tiny plates of cuisine, much like tapas. Tokyo is home to a large number of izakayas that offer a variety of food, including edamame (steamed soybeans) and yakitori (grilled chicken skewers).
Michelin-starred restaurants: More than any other city in the world, Tokyo is home to Michelin-starred eateries that serve a range of cuisines, from French and Italian to traditional Japanese.
Street food: Takoyaki (octopus balls) and yakisoba (fried noodles) are two famous street foods in Tokyo that are sold by a variety of street vendors.
Cost
A typical supper for two people in Tokyo should cost roughly $2,344 while dining out.
Bangkok, Thailand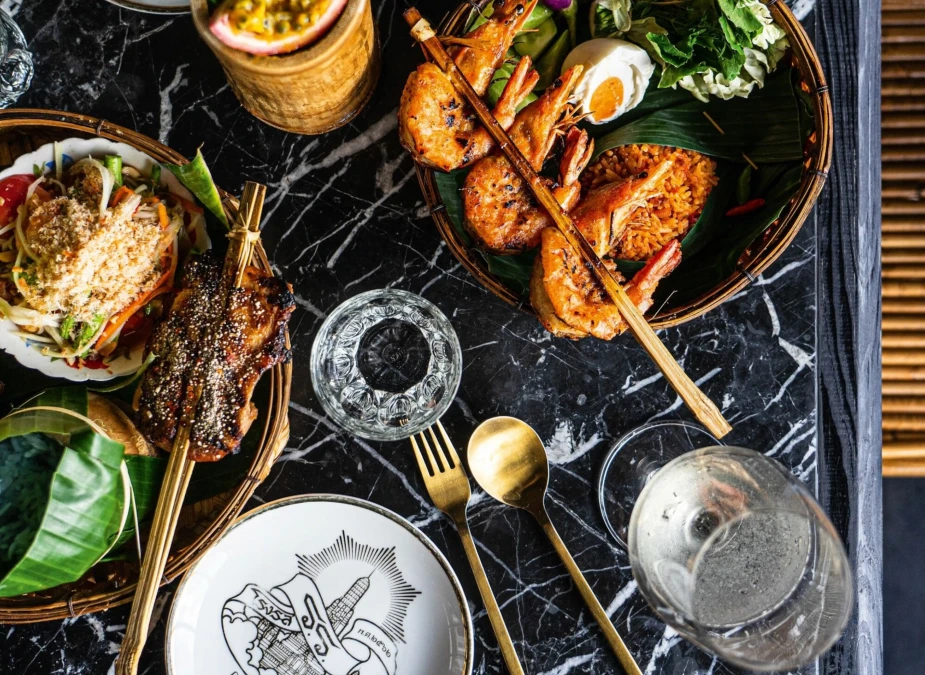 Bangkok, Thailand is a foodie's paradise, offering a wide variety of cuisines and a thriving street food scene. Its best attributes include:
Thai cuisine: Thai food is incredibly flavorful and hot in Bangkok. Bangkok boasts a wide variety of cuisine, including well-known dishes like Pad Thai and Tom Yum soup as well as less well-known local specialties.
Street food: The street food scene in Bangkok is vibrant, and sellers provide a variety of mouthwatering snacks and meals like som tam (papaya salad), grilled satay skewers, and crispy pork belly.
Night markets: The night markets in Bangkok have a wide range of food stalls and sellers selling everything from traditional Thai delicacies to fresh seafood.
Fine dining: Bangkok also has some of the top fine dining establishments in the world, with a variety of foods from Thai to foreign, including French and Japanese.
Cooking classes: Bangkok is a terrific location for culinary classes where you can learn to prepare your favorite Thai meals.
Cost
Street food can be purchased for as little as 30-50 baht ($1-$2), whereas a dinner at a mid-range restaurant might cost anywhere from 150 to 300 baht.
Recommended Readings
#The Best Places to Eat in Rome
#The Best Places to Eat in Tokyo
#The Best Places to Eat in Paris
Bordeaux, France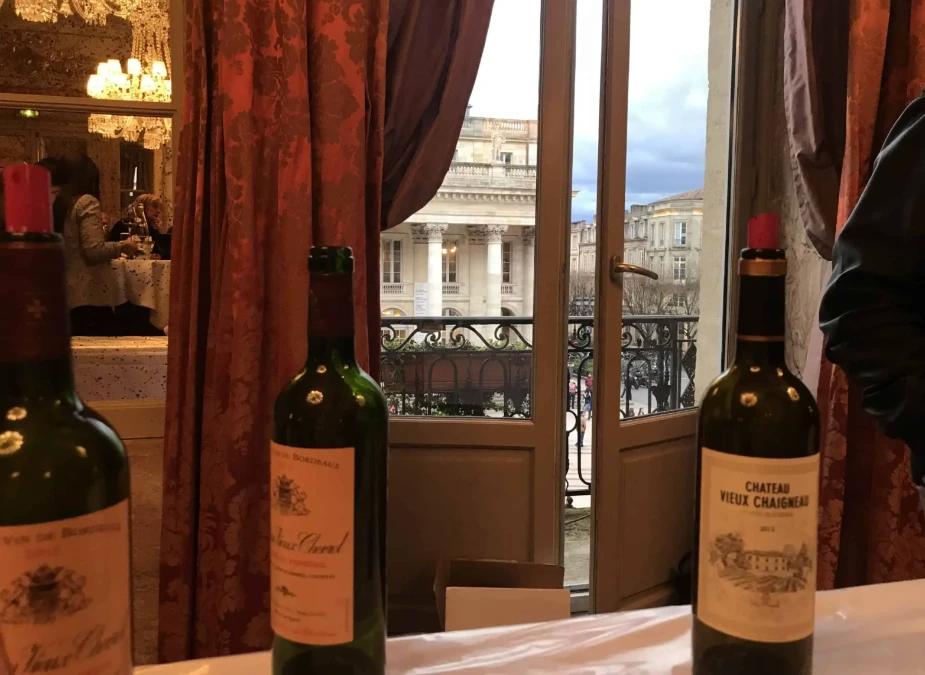 Bordeaux, France is a well-known wine region and gourmet hotspot with a long culinary tradition and a wide range of gourmet options. Its best features include:
Wine: Bordeaux is renowned across the world for its superb wines, which include red, white, and dessert wines. Visitors can taste the region's wines by going on wine tours, tasting the wines at local wineries, or going to wine bars and eateries.
Local cuisine: Bordeaux's cuisine is influenced by the region's agriculture and proximity to the sea, which results in meals that use fresh seafood, duck, and other locally derived ingredients. Oysters from the adjacent Arcachon Bay, entrecôte bordelaise (steak with red wine sauce), and cannelé are a few examples of regional delicacies.
Markets: With a great variety of fresh fruit, meats, cheeses, and other foods, Bordeaux's markets are a food lover's heaven and the best places to travel for food.
Fine dining: Some of France's top fine dining establishments may be found in Bordeaux, serving everything from fusion food to traditional French fare.
Cultural history: With many dishes and customs stretching back centuries, Bordeaux's culinary heritage is intricately entwined with its cultural history. To understand more about the city's extensive culinary past, visitors can explore its museums and historic landmarks.
Cost
The daily average price of meals in Bordeaux is €45.
Bologna, Italy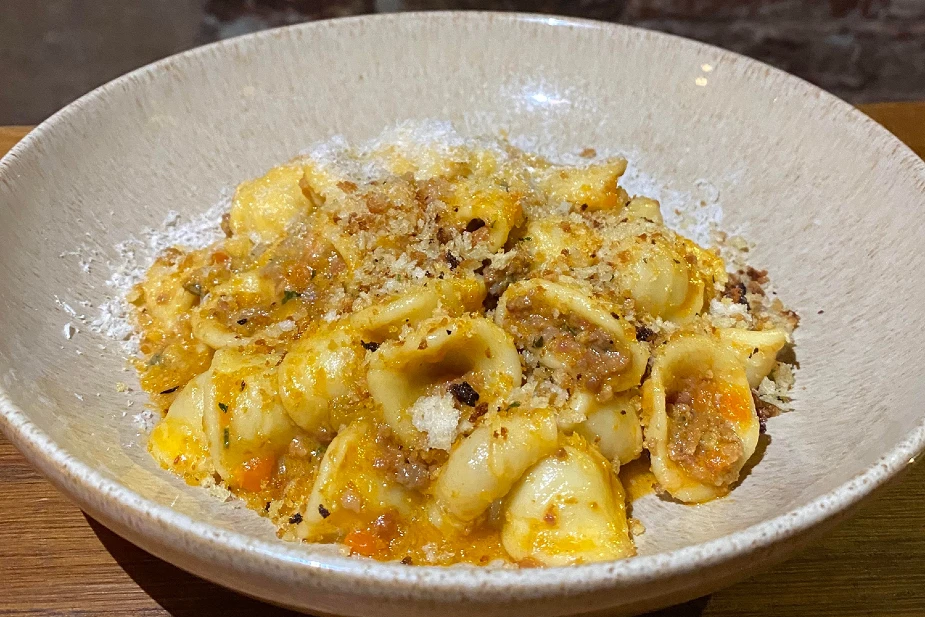 The classic Italian cuisine and regional delicacies of Bologna, Italy, best vacation spots for foodies. Its best attributes include:
Pasta: The renowned tagliatelle alla Bolognese (pasta with a hearty meat sauce) is one of Bologna's most well-known dishes. At nearby restaurants and pasta shops, visitors can sample a range of pasta meals.
Charcuterie: Additionally, charcuterie from Bologna, such as prosciutto di Parma and mortadella, is well-known. Visitors can try these meats in dishes like the traditional antipasto misto or sample them in nearby markets and delis.
Gelato: Bologna is not an exception to Italy's famed gelato. The city is filled with gelato businesses that serve a range of flavors created using local, fresh ingredients.
Wine: The Emilia-Romagna area, which includes Bologna, is well-known for its top-notch wines, notably Lambrusco and Sangiovese. Wine tours, vineyard visits, and restaurant and wine bar tastings are all options for tourists.
Traditional dishes: Many classic foods have been served in Bologna for many years. Visitors can sample regional specialties including lasagne alla Bolognese and tortellini in brodo (tortellini in broth).
Cost
The daily average price of food in Bologna, Italy is €41 per day.
New Orleans, USA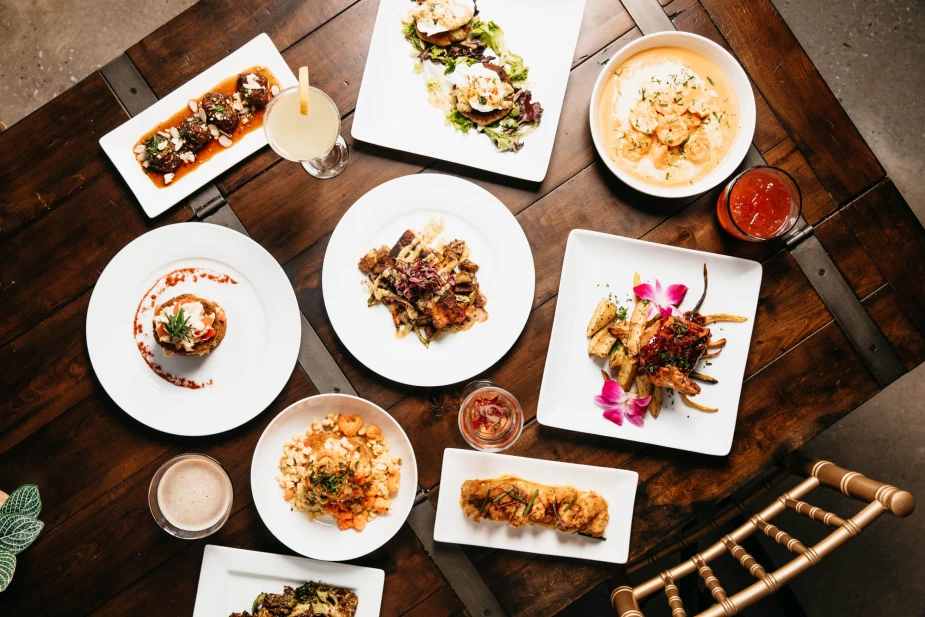 Popular among foodies, New Orleans is renowned for its distinctive fusion of Creole, Cajun, and French cuisine. Its best attributes include:
Seafood: New Orleans is well known for its seafood, which includes crawfish, oysters, prawns and crab, due to its location on the shore. These delights are available for sampling in nearby eateries and seafood markets throughout the city.
Gumbo: Gumbo is a traditional New Orleans dish prepared with pork, seafood, and a roux-based stew. Restaurants in the area provide gumbo, which is frequently served with rice and hot sauce, to tourists.
Po'boys: Locals make po'boys, which are French bread sandwiches with a variety of contents such as fried shrimp, roast beef or sausage. Visitors can sample po'boys from street vendors or nearby sandwich shops.
Beignets: A specialty of New Orleans is the deep-fried, sugar-dusted doughnuts known as beignets. Beignets are available in nearby cafes and coffee shops for tourists.
Cocktails: Cocktails made in New Orleans are well-known, including the Hurricane and Sazerac. These beverages are available for purchase at neighborhood pubs and eateries, many of which have a fascinating past and distinctive atmosphere.
Cost
Street food and informal dining options can be more reasonable than a lunch at a mid-range restaurant, which can cost between $20 and $30 per person.
Conclusion
In conclusion, there are a tonne of amazing gourmet world's best food destinations, all of which have their culinary treats to offer. There is something for everyone, whether you want seafood in New Orleans, tapas in Barcelona, or noodle dishes in Tokyo. Discovering the local food can be a wonderful way to become immersed in a place's culture and create priceless memories. So prepare to pack your bags and head to one of these top 5 foodie locations for a delicious excursion!
Question Tourists ask about popular places to eat.
What are the budget-friendly foodie destinations? 
Around the world, there are several affordable gourmet places that provide incredible gastronomic experiences without breaking the wallet. Popular choices include Istanbul, Turkey for its fusion of European and Middle Eastern flavors, Bangkok, Thailand for its delectable street food, Mexico City, Mexico for its vibrant food scene and reasonably priced local markets, Lisbon, Portugal for its fresh seafood and pastries, and Hanoi, Vietnam for its noodle soups and Banh Mi sandwiches. With a variety of inexpensive dining alternatives available, including street food vendors, local markets, and restaurants, these locations let visitors indulge in delectable meals without breaking the bank.
What are the hidden gems for foodies in popular travel destinations?
For foodies, well-known tourist destinations frequently contain undiscovered treasures that provide uncommon gastronomic experiences off the usual road. For instance, foodies can search the lesser-known 11th and 12th arrondissements of Paris, France, for authentic French cuisine in nearby bistros and wine bars. The Tsukiji Outer Market in Tokyo, Japan, offers a genuine taste of Japanese fish delicacies, while foodies in New York City can explore the ethnic neighborhoods of Queens for a variety of culinary selections. These undiscovered gems frequently offer a more genuine and engrossing dining experience, enabling gourmands to discover novel flavors and foods that they might not have otherwise come across.
Which foodie destinations offer the best local cuisine?
The best local cuisine may be found in various gourmet places throughout the globe, each with its distinct flavors and recipes. Popular choices comprise:
Italy is known for its delectable pizzas, gelato, and pasta meals.
Thailand is known for its rich, spicily prepared curries, stir-fries, and street cuisine.
Spain is known for its paella, tapas, and seafood meals.
Mexico, is home of the taco, the enchilada, and the salsa.
Japan is famous for its tempura, ramen, and sushi.
What are the must-try dishes in popular foodie destinations?
Popular dining spots are well-known for their inventive and mouth watering cuisine, each with its must-try dishes. For instance, sushi, ramen, and tempura are must-try foods in Japan. Mango sticky rice, Pad Thai, and green curry are common foods in Thailand. The most popular foods in Italy are pasta, pizza, and gelato. Churros, guacamole, and tacos al pastor are must-eat foods in Mexico. Samosas, biryani, and butter chicken are all well-liked foods in India. A fantastic way to learn about a place's culture and culinary traditions is to explore the must-try foods there.
Where can I find the best street food in foodie destinations?
Street food is an essential component of many gourmet hotspots across the world, providing locals and visitors with scrumptious and reasonably priced options. The following are some of the top locations in gourmet destinations to find street food:
– Bangkok, Thailand – famous for its street food stalls and night markets.
– Mumbai, India – known for its vada pav, pav bhaji, and chaat.
– Taipei, Taiwan – popular for its night markets and street food stalls offering a variety of Taiwanese dishes.
– Mexico City, Mexico – famous for its street tacos, churros, and elote (grilled corn).
Featured Image: Timesofindia.com